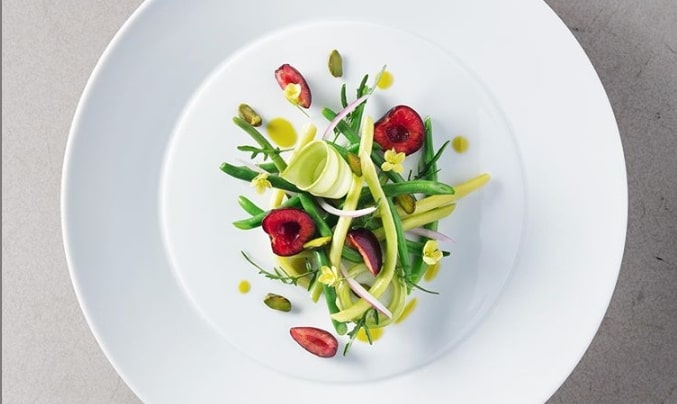 The Mirazur run by Argentine chef Mauro Colagreco is hailed the world's best restaurant in Singapore.
The awards ceremony was held after Mirazur won the annual competition held by The World's 50 Best.
The restaurant in the French Riviera's winning dish included the salt-crusted beetroot with caviar cream. Produce prepared cooked and served in Mirazur comes straight from the eatery's own garden.
The World's 50 Best Restaurants is being held since the year 2002. It rivals the prestigious Michelin star awards. The winning list is compiled from the votes of over 1000 experts in the culinary field. All of whom are anonymous.
This year's top 10 included three restaurants in Spain, and two entries each from Denmark, France and Peru.
BBC reports that the UK-based publisher of The World's 50 Best Restaurants, William Reed Business Media, said Mirazor made it to the top for providing "the ultimate restaurant experience". According to the publisher, the most impressive qualities of the eatery are its "unrivaled views of the French Riviera, three levels of cascading vegetable gardens churning out the sweetest produce and a team of outrageously talented cooks and front-of-house staff".
Speaking to Reuters, chef Colagreco says the award left him feeling like he was "was in the sky". He says the prestigious recognition "showed the world when you have a dream all is possible".
The three Michelin star rated restaurant opened back in 2006. The top 10 out of the 50 contenders include;
Mirazur, Menton (France)
Noma, Copenhagen (Denmark)
Asador Etxebarri, Axpe (Spain)
Gaggan, Bangkok (Thailand)
Geranium, Copenhagen (Denmark)
Central, Lima (Peru)
Mugaritz, San Sebastián (Spain)
Arpège, Paris (France)
Disfrutar, Barcelona (Spain)
Maido, Lima (Per

Ben is is a senior journalist and sport columnist for Best in Australia. He previously worked for the BC and other radio stations.