Dogs are man's best friend and it's not hard to see why we adore them as pets and companions. If you own one, then taking care of your dog is likely one of the most important parts of your weekly routine.
A big part of taking proper care of your hound is choosing the right collar to suit their size, lifestyle, behaviour and environment. For example, many dog trainers recommend a martingale collar because it allows active dogs more freedom of movement.
Failing to choose the right collar for your pup could mean that it might break and cause them to escape and run into traffic or behave unpredictably around other humans or animals. If you don't want to take that risk, then make sure that you pay close attention to this guide so that you select the appropriate collar for your dog.
Let's take a look at how to choose a collar that's suitable for your dog.
The importance of collars
We know that collars are important for keeping your dog safely restrained when outside your home, but they are also important for other reasons. Collars are also a place where you can hang identification tags that will help others return the dog to you if they ever get lost.
Another important function of collars and leashes is training. There are many collars designed specifically for training purposes that allow you to gently prompt the dog to perform certain actions.
Choosing the correct size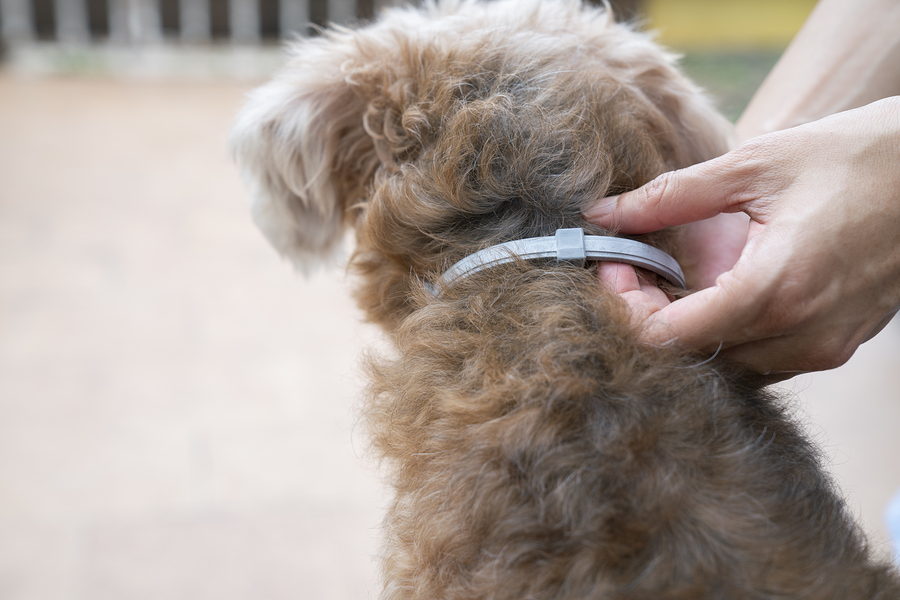 While collars can be adjusted in tightness, it's best to select the appropriate sized collar for your dog right from the start. This will ensure that the dog is comfortable in the collar no matter which way they move in it.
Choosing a style
Now comes the most important part; choosing a style of collar. There are many different types of dog collars available and deciding between them can be tough if you don't know what you're looking for.
Each style of dog collar has its own advantages and you will need to think about which one will be most appropriate for your dog. Let's take a look at some of the most popular styles of dog collar.
Buckle collar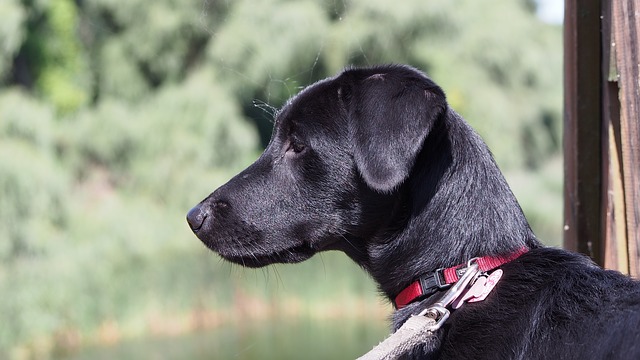 This type of collar has a prong buckle with holes punched through it so it can be adjusted. Functionally, it is the same as a belt a human would wear around their pants. This type of collar is great for dogs that wear their collars around the clock as they take a bit longer to undo. They are commonly made of leather or another sturdy material.
Quick-release buckle collar
This type of buckle collar is easier to put on and off as it uses clips that click together rather than being lapped through a hole. This style of collar is most suitable for dogs where you may need to remove the collar quickly, such as when interacting with other dogs or in new environments where they may get caught on something.
Safety/centre ring collar
This kind of collar is popular for hunting dogs or dogs that need to roam around a wide area. The collar is designed with an O-shaped ring halfway between each end so that there is an extra point of movement, making it less likely your dog will choke if it gets caught on something like a branch.
Martingale collar
The martingale collar is great for pups that back out of their collars a lot or need extra training for pulling. It gives a bit more control over your dog while walking too.
Dog harnesses
Although this is not technically a 'collar', many dog owners opt for this option as it allows more gentle control over stronger dogs or those with delicate necks. With a harness the tightness is spread more evenly around their chest area than around their necks, making it less harsh to tug on a harness when trying to regain control of your dog.
Choosing a material

The next step is selecting which kind of material you want the collar to be made from. We'll take a look at the 3 main materials collars are made from.
Nylon – Cheapest and most common type of material. It allows for a lot of customisability with colour and is generally softer on dogs with sensitive coats of fur.
Waterproof biothane – This type of material is really durable and is best for dogs that spend a lot of time outdoors playing. This material is a favourite among dog owners who spend a lot of recreational time with their pets.
Leather – The most traditional material type; leather collars are the most commonly seen. Leather is durable and looks great even after wear and tear, making it ideal for dogs that like to play rough.
Hopefully this guide has made the process of selecting a dog collar easier for you.