If you have been in SEO industry for a while, you probably are aware that it is an ever-changing industry. Webmasters and Organizations rely on it for visibility and credibility of their businesses.
It is therefore important that you be on your toes to these updates and keep experimenting in order to survive the competition.
It's a known fact that Google is the kingpin around these parts and it has completely redefined SEO over the last decade. Being a blogger, it is your priority to keep your blog in the good books of Google to avoid a penalty.
I have made an effort below to mention the 6 important things which you can follow and implement to fly under Google's radar and keep your sites safe.
Things which you need to follow to keep Google happy
1. Write for the user, not the search engine:
I know you have heard this like a million times but this statement still hits the nail on the head.
You have already won half of the battle if you avoid stuffing your article with keywords, include images, format your post properly with appropriate headings, paragraph breaks and use a friendly tone overall.
2. Don't ignore your metas: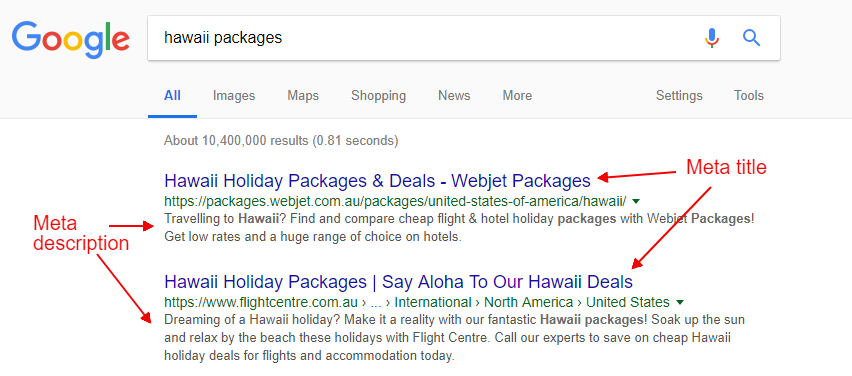 Just like The Flash doesn't ignore his share of meta humans, you shouldn't ignore your meta tags! Sliding that poor analogy aside, the meta title and description tag are really important, both from search engine and user perspective.
You should aim to write a catchy title including your keyword phrase in the first part of the title without fail and arouse curiosity with the help of the meta description (don't bother stuffing it with keywords unless it flows with the context).
3. Internal linking is your trump card:
It is not surprising if nobody wants to link to your money pages (guides with affiliate links, lead pages etc.). Here's where the internal links come into play. If you are aware of the basics of SEO, then you know that link juice that comes from an external page flows into your internal pages as well.
You can use this to your advantage and create an excellent informative article or useful tool and then internally link to your money page from it. This indirectly helps your money page to rank.
In the olden days of SEO, micro niche sites were highly popular. Many people would start a niche site covering a very small niche and keeping a closed environment and it worked pretty well as Google wasn't that cruel with the updates.
Fast forward to today, one penalty hits your niche site and you are back to square one. This is where authority sites come into play.
With this model, you can cover an extensive portion of a broad niche as you go, which naturally requires you to keep the site updated with new and engaging content.
This keeps Google happy and a happy search engine was your main motto after all, wasn't it?
5. Silo structure is the key:
This point complements the points 3 and 4 above. If you are building an authority site (which you should), a silo structure will help your site reach new levels both in terms of user engagement as well as SEO.
For example, if you are building an authority site around basketball, you can make use of separate silos for subcategories like basketball shoes, basketball, basketball gloves, basketball hoop, etc.
This helps you target multiple micro niches in a single site and leaves a room for expansion.
When using a silo structure, you need to make sure you are tightly packing a silo without any leaks (for example, everything about basketball shoes should go under the basketball shoes silo and internal link only to the other articles which belong to the basketball shoes category).
A complete explanation of silo structure is beyond the scope of this article, so I advise you to visit this excellent resource.
6. A fast website goes a long way:
According to latest usability research, users begin to drop off a site when its response time is longer than 2.5 seconds.
We have smartphones to thank for that as people who are on the move want good information and they want it now! Here's a little checklist for you to follow:
Avoid installing plugins when the task can be achieved by a simple edit of the code.
Use a caching plugin like WP Rocket or W3 Total Cache and minify HTML and CSS files. That will help improve your loading speed to a great extent. You can also try concatenating JS files if it doesn't break the layout of your website.
Always optimize your images and trim it down to the size you intend to use on your website (unless your blog is about wallpapers). TinyJPG.com is an excellent tool for this.
Don't use any plugins which shows traffic stats on your dashboard as they are known to take a toll on your server. Use Google Analytics instead.
Avoid loading rich media like videos unless they are in the viewport of the user by opting for conditional loading.
Wrapping up:
There you have it guys, the six things which I believe every webmaster/blogger needs to follow if he/she wishes to keep Google happy. Please leave a comment below if you have any questions or any arguments to share.
I always welcome constructive criticism and would love to hear what you have to say.