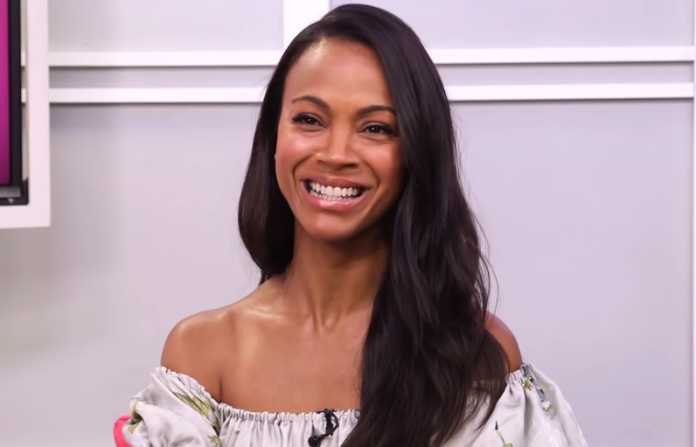 Zoe Saldana has signed on to headline the American sports drama "Fencer" from writer and director Jasmine McGlade. Casey Affleck is attached to the project as a producer.
The actress — known for her role as Gamora in the Marvel Cinematic Universe — will take on the role of an aspiring Olympian. It follows Mae (Saldana), an athlete in the competitive sport of fencing as she fights for a place on the United States Olympic team while battling her own personal demons and childhood rivals.
The film is loosely based on McGlade's personal experiences as a national champion fencer. McGlade ended her Harvard tenure as she led her team to the university's first-ever NCAA Championship title.
Actor and director Casey Affleck will produce the film along with Whitaker Lader. The pair are frequent collaborators and have worked on the projects Light of My Life and Mona Fastvold's The World To Come which stars Vanessa Kirby and Katherine Waterston and is currently in post-production.
McGlade gave a statement regarding the news to Deadline saying:
"As a writer and filmmaker, I seek to tell brazen, character-driven stories about people who are flawed, and thus real. Especially women." She then described Fencer as "a celebration of perseverance and sacrifice, while also a cautionary tale about the dangers of getting one's sense of worth and security solely through achievement and external validation. "
Saldana has starred in two of the world's highest-grossing films, "Avengers: Endgame" helmed by the Russo Brothers and the James Cameron sci-fi epic "Avatar."

Ben is is a senior journalist and sport columnist for Best in Australia. He previously worked for the BC and other radio stations.