Did you just leave your fingerprints all over the internet? Scary as it may seem but this
information is factual. Every time you log in to your email account, social media network
accounts, RSS feeds or just even surfing into your browser, you are leaving a trace.
As of August 2019, Google indexed approximately 5.9 billion webpages, and Bing
indexed about 1.2 billion webpages. The graphs on both browsers are expected to
thrive soon. Imagine how enormous the world wide web contains. Incredibly
astonishing, that is how enormous the information you will get on the world wide web.
What traces are you leaving on the world
wide web?
Places on the map – Google map knows where you went on vacation last
summer. Waze also knows the traffic jam you avoided or what route you
followed.
I know what's on your mind – Of course, Twitter knows what's on your mind. Your opinion about social issues was what you had tweeted a couple of minutes ago.
Facebook as well, you had updated your relationship status after you posted a
month ago heartbreaking quotes in your account. Not only that, Reddit knows
where you bought your latest antivirus software.
Whether you surf from Google or Bing, they know that you asked them the latest
gadgets Apple will release this year.
Amazon recognizes the credit card company or the debit card account you used
for purchasing.
Your credit card and debit card company are aware of where you bought your
new shoes.
Credit apps and websites gathered your background information such as your
current employment status and your mortgages. They could also get your contact
list.
Your browser knows that you have a pet and where you are grooming it.
The worldwide web recognizes your social security numbers and your insurance policy.
Your vlogs and blogs host know almost everything that was written here.
Your game apps have accessed your contact information on your mobile phone.
I can go on and forth; I am sure there are more than ten. But, this list is my top ten.
What is yours?
The worldwide web is one of the products of modern technology which created a
revolutionary breakthrough to the lives of millions. Even though the world wide web
knows us more than our parents do, modern technology did not forget to protect us.
Web magnate I have mentioned above utilizes the hypertext transfer protocol secure
(HTTPS) to ensure high protection and security is applied in the dissemination of data to
and from the web.
There are so many ways to protect your information or data on the world wide web. We
can do our part too by using malware protection and antivirus software. On our end, we must do something to protect what we input on the world wide web, especially against hackers. As the old saying goes, it is always two to tango.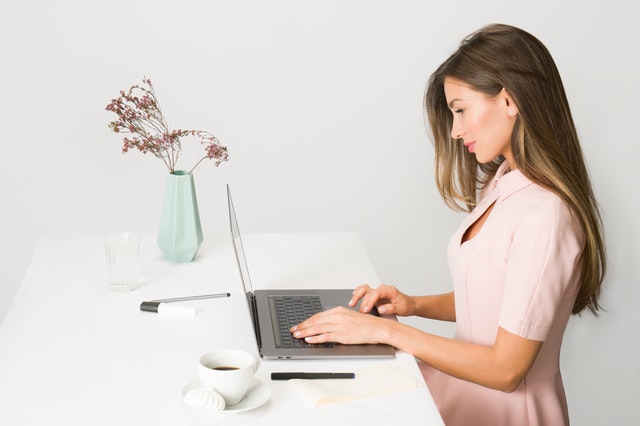 What else you could do to secure your device and
information?
Shield your username and passwords to any of your device.
By enforcing data encryption, installing anti-malware, using firewall, updating your
operating system and automating your software updates, you have strong defenses to
combat intruders.
It is always recommended to secure your internet connection by creating a robust
password.
Set a browsing protection extension
For windows user, Windows Defender Browser Protection extension, an add-on
designed by Microsoft, executes real-time protection against a diversity of online threats
such as malicious websites and phishing initiatives.
Another option is Adblock, I have been using Adblock on my Chrome browser for quite
some time now. And Adblock is efficient so far. Same thing with Bitdefender, Avast,
Kaspersky Internet Security, and Kaspersky Total Protection.
You might be thinking that these practices are way too expensive. No! Software
distributors offer discounted prices and the best deals online. Of course, the worldwide
web realizes that.
On the whole, the worldwide web may know our personal information, background,
opinions, likes, and dislikes. But as long as you feed yourself with knowledge and
reasonably vigilant, you can be sure they will remain classified.