The most exciting thing about buying a home with a garden is choosing furniture to fit in with it. Outdoor benches are a popular choices and often the ideal all-weather pieces for your patio, deck or porch. Following this advice can help you to avoid costly mistake when it comes to choosing outdoor furniture.
Before you buy outdoor furniture for your home, here are five things to keep in mind:
1. Cheap furniture may really end up costing you more money in the long run
You'll see a wide range of pricing when looking for outdoor furniture on the internet. Single outdoor benches can cost thousands, while a whole sectional can be purchased for a few hundred dollars. Prices can vary considerably, and it doesn't always depend on size and function. Outdoor benches and entire outdoor sets can cost the same.
It may be tempting to buy outdoor furniture at the lowest possible price, but do so with caution. Cheaper items tend to be frail and low in weight which can be a problem when it comes to outdoor tables and outdoor benches.
2. Consider function
You should think about the function of furniture before you choose it for your space. In spite of a set's attractiveness and quality construction for example, it's legs may be too thin, allowing them to readily sink into the spaces between the deck's wooden planks. You may avoid this problem by making sure the chair legs don't get stuck in a gap as you take the chair out of the deck.
Not all outdoor furniture is right for your environment.
3. Materials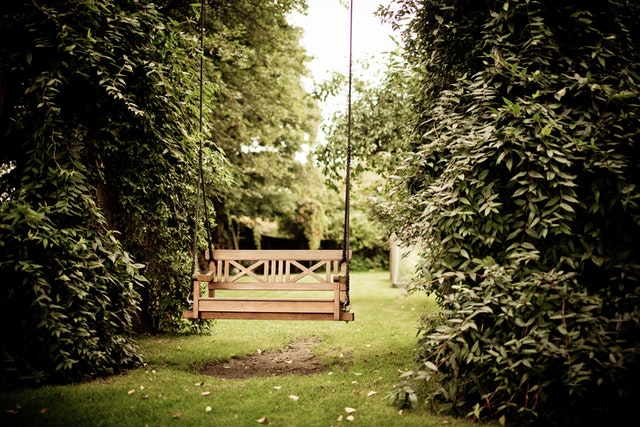 Many different materials can be found in outdoor benches and other types of furniture, including eucalyptus, teak, stainless steel and aluminium, wrought iron and synthetic resin. Each material has its own set of advantages and disadvantages that make it suitable for different climates and outdoor settings.
It's best to stay away from wood furniture if you live in a very wet area; even teak, a sturdy and "all-weather" hardwood, will require annual treatment in order to prevent cracking and warping. Natural wicker furniture should only be used in enclosed outdoor locations because it cannot withstand the environment. As long as you enjoy the look and want to utilise the furniture outside, synthetic resin wicker furniture is the best alternative.
Just because it's labelled "outdoor" doesn't imply it's appropriate for your location or environment. Don't make the mistake of picking a material that isn't appropriate for the weather in your area and how much exposure the furniture will have to the outdoors.
4. Keep outdoor benches and furniture clean
Keep white cushions away from trees with a lot of birds if you want to keep them clean.
A huge tree may provide shade for your sectional or outdoor benches, but that's not always a good thing. After it has been on your porch for a few months, It might quickly become unappealing to sit on.
It's important to keep an eye out for any hazards that could fall from above and damage your outdoor furniture. Do you have a lot of birds flying over your location? Any trees that shed fruit that may cause staining are out there? If so, you'll need to take precautions to save your furnishings. Put it somewhere else if you can.
Consider the environment you're placing furniture and outdoor benches in, because they're not suited to all environments. It's always best to avoid poorly placed furniture, as it's often a waste of money. Furniture that doesn't belong will fall apart much more quickly than well thought out pieces.