Below is a list of the top and leading Urologists in Adelaide. To help you find the best urologist located near you in Adelaide, we put together our own list based on this rating points list.
This article is updated every 3-4 months.
Adelaide's Best Urologists:
The top rated urologists in Adelaide are:
⦁ Dr John Bolt – South Terrace Urology
⦁ Dr Samantha Pillay – Continence Matters
⦁ Dr Jimmy Lam – Urology SA
If you are a urologist or you know other urologists or professionals in Adelaide that should be on this list, please submit your details here and we will review your submission.
South Terrace Urology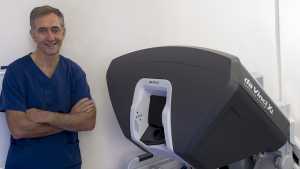 Dr John Bolt gained further specialised training in the Fellowship position at UT Southwestern Dallas, Texas after his formal training in the General Urology Fellowship in Australia. This gave him greater exposure to major urological surgery, prosthetic surgery, and bladder reconstruction.
He has been a Consultant Urologist at the Royal Adelaide Hospital since 1989 and was recently appointed as head of the Urology Unit. He has provided broad general urological services to rural South Australia and to Broken Hill. At South Terrace Urology, he offered a general urological service to include the treatment of urological cancers including prostate, kidney, and testes as well as the management of stone surgery and lower urinary tract symptoms in men and women.
Products/Services:
Diagnosis and treatment of prostate, kidney, testicular and bladder cancers, incontinence, erectile dysfunction, kidney stones, benign prostatic hyperplasia and infertility.
Location:
Address: 326 South Tce, Adelaide SA 5000
Phone: (08) 8215 9444
Website: www.sturology.com.au
Reviews:
"Darren Forman is an absolute legend. His work on my partner was successful and professional. His caring nature, humour and exceptional bedside manner made our experience one of the best medical interactions we have had. I believe Darren was put on the planet to do this work. He is an amazing professional." – Angela Goodman

"I have now had two TURPs, a Robotic Radical Prostatectomy, Pelvic Lympadenectomy at the hands of Peter Sutherland and John Bolt. I cannot speak highly enough of this practice, its people and its attitude to the care of its patients. From the surgeons, the nurses, the physiotherapists and the administrative staff – they are all very special people in the way they conduct their business. Special mention to John Bolt, Peter Sutherland, Sharn, Rachel and Emily. My Christmas would be bleak without them." – Harry Bradford
Continence Matters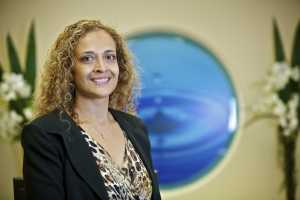 Dr Samantha Pillay is a Urological Surgeon. A 1992 graduate of the University of Adelaide Medical School, Dr Pillay became the first woman to complete surgical training in Adult Urology in South Australia. She undertook further training in the sub-specialty of Female Urology and Neurourology in Melbourne and worked in Christchurch, New Zealand before returning to Adelaide to start Continence Matters.
She served as the Chair of the Female Urology Special Advisory Group for the Urological Society of Australia and New Zealand from February 2007 to June 2013 and the President of the South Australian branch of the Continence Foundation of Australia from February 2011 to November 2014.
Products/Services:
Cytoscopy & Hydrodistension, Female Urethroplasty, Flexible Cytoscopy, Martius Fat Pad Graft, Procedures for OAB & Urge Incontinence, Urethrolysis, Surgery for Prolapse
Location:
Address: 89 Strangways Terrace, North Adelaide SA 5006
Phone: (08) 8239 9109
Website: www.continencematters.com
Reviews:
"I found Dr Pillay to be an excellent physician. She was kind and compassionate and gave me a complete understanding of the procedure I was about to have. I would not hesitate to recommend her to anyone needing urological surgery. I am completely satisfied with my outcome." – Malcolm Pascoe

"This lady is excellent. The first women urologist in Adelaide she has fixed my problem that I will forever be grateful." – Margaret Carrangis

Urology SA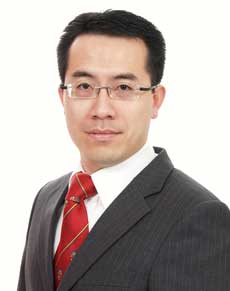 Dr. Jimmy Lam completed his medical degree with honours in 1996 and commenced his internship and two years of surgical residency at the St George Hospital, Kogarah gaining a sound grounding for general medicine and a board range of general and subspecialty surgical discipline. He undertook one year of unaccredited general surgical training at the Gosford/ Wyong hospital and gained experience in general surgery, vascular surgery and urology. The following year he successfully entered into the Advanced General Surgical Training program in New South Wales and over the next 2 years acquired extensive experience in vascular surgery, colorectal, general surgery and laparoscopic surgery.
In 2002 he successfully applied and entered the Advanced Accredited Urology Training program and was relocated to Adelaide. Over the next three years he worked at all three of the major teaching hospitals in Adelaide (Queen Elizabeth, Repatriation General/ Flinders Medical Centre, Royal Adelaide Hospital) where he gained a broad urological experience in endoscopic, minimally invasive, laparoscopic as well as open and reconstructive urology.
He successfully passed the FRACS Part II Urology fellowship examination in Oct 2005 and in 2006 commenced his fellowship in urology at the Royal North Shore Hospital in Sydney. During this year he consolidated his experience in general urology, both in endoscopic and open surgery and fluoroscopic urodynamics. He gained further extensive experience in minimally invasive laser stone surgery, advance laparoscopic techniques/surgery (laparoscopic radical prostatectomy, nephrectomy, pyeloplasty), urinary continence/prosthetic surgery (SPARCs, artificial urinary sphincter, penile prosthesis) and open uro-oncological and reconstructive urological surgery.
Products/Services:
Laparoscopic Surgery, Robotic Surgery, Minimal Invasive Laser Prostate & Stone Surgery, Uro-Oncology, Minimally Invasive Techniques, Voiding Dysfunction
Location:
Address: Calvary Hospital, 89 Strangways Terrace, North Adelaide SA 5006
Phone: (08)  7231 0433
Website: www.urologysa.com.au
Reviews:
"Great staff and my Dr was very informative and helpful with my needs. Reception staff go above and beyond for me every time weather it be getting in touch with previous doctors or making sure my needs are met every time. The nurse was super friendly and made me feel at ease and this is so important when coming in to deal with sensitive issues. Keep up the awesome work." – Jeremy Hunte