Many would agree that the year 2020 was heavily shaped by COVID-19, and the pandemic has impacted many industries, including the interior design industry. Its influence is reflected in homeowners' tendencies to make their living spaces more comfortable as well as the embrace of all things natural as a way of reconnecting with Mother Nature in a time of a global health crisis. 
As 2020 is slowly coming to an end (sigh of relief), you may be wondering what the new season will bring in terms of interior design. To answer your question, we are listing the top seven up and coming trends we can expect to see in Australian homes next year.
Natural aesthetic will be emphasised
Basically, anything that can be used to foster a connection with nature will be getting a huge thumbs up in 2021. Aussie homeowners will include more natural elements in their interiors, thus bringing the outdoors in.
Generally speaking, anything from wooden furniture and concrete kitchen and bathroom fixtures to potted plants and organic shapes and textures will do the trick. Many of these features are characteristic for Scandinavian design style, so you can easily use it as a reference if you need some interior design inspo for making your home comfy, or, as the Danes would put it, hygge.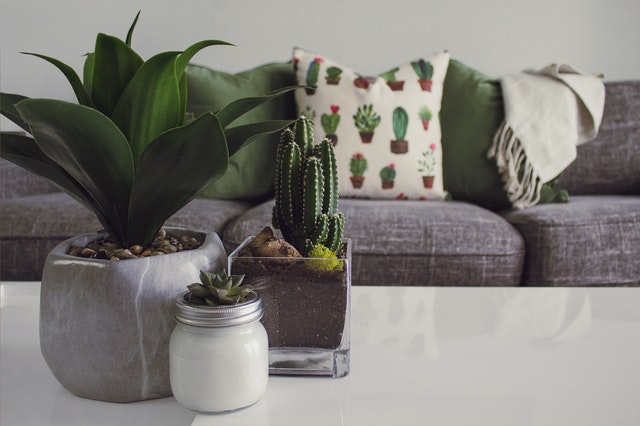 Colour palettes will be inspired by nature
Another trend that emphasises natural aesthetic has to do with colour palettes. Colours will be used to emphasise warmth and cosiness, with neutral shades and earthy tones such as warm browns and soft terracotta taking the centre stage when it comes to interior wall painting.
Navy will be another colour that will continue to make waves in the 2021 Australian interior design world, and this beguiling and sophisticated blue shade can be the perfect alternative for homeowners who aren't that big on the whole neutral colours trend.
Textured walls will appear everywhere
Interior design aficionados know how important texture in design is. It engages our sense of touch, and even if there is no tactile contact with the object in question, we can still sense the texture by relying on our sight. Although this important element of design is usually introduced by relying on textiles such as cosy area rugs, warm blankets, and flowy curtains, in 2021, it will be introduced through the use of textured walls.
From wall panels to wooden beams to sleek wallpapers that mimic marble and other luxurious materials, textured walls will appear everywhere next year, altering the ambiance of a home in a simple and easy way.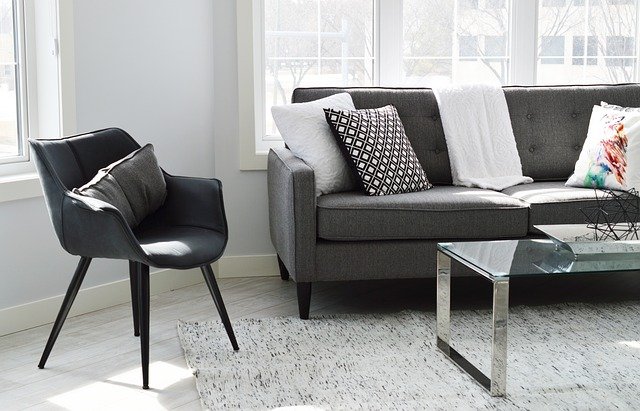 Comfort will be king in contemporary interiors
The ongoing pandemic has taught us many things, one of them being the importance of having a home that is comfortable and functional. The coronavirus outbreak had many of us spending more time at home than usual, and given how we had more time on our hands during lockdown, many homeowners took it upon themselves to make their homes as comfortable and cosy as possible, and we can expect this trend to continue in 2021.
Aside from infusing their homes with natural materials and organic fabrics and textures, Australian homeowners are updating their living spaces with symbols of comfort and relaxation, and we can expect this trend to continue in 2021. Thanks to stylish and affordable brands like Luxo Living, achieving more elegant and comfortable interiors for less money has become easier than ever. Whether you are in the market for new sofas, armchairs, or lounges, brands like these make beautifying your home more affordable all the while keeping things practical, functional, and low-maintenance. 
Minimalist art will steal the spotlight
Speaking of making walls the focal point of the room, another trend we can expect to see in many Australian homes in 2021 is the use of minimalist art to create a calmer living environment. While 2020 was about maximalism in art, in 2021, we will be moving away from this trend and actually embracing the complete opposite.
Homeowners are expected to take the 'less is more' approach when it comes to their home decorating plan, focusing on incorporating minimalist line art and black and white photography while eliminating clutter, both physical and visual one.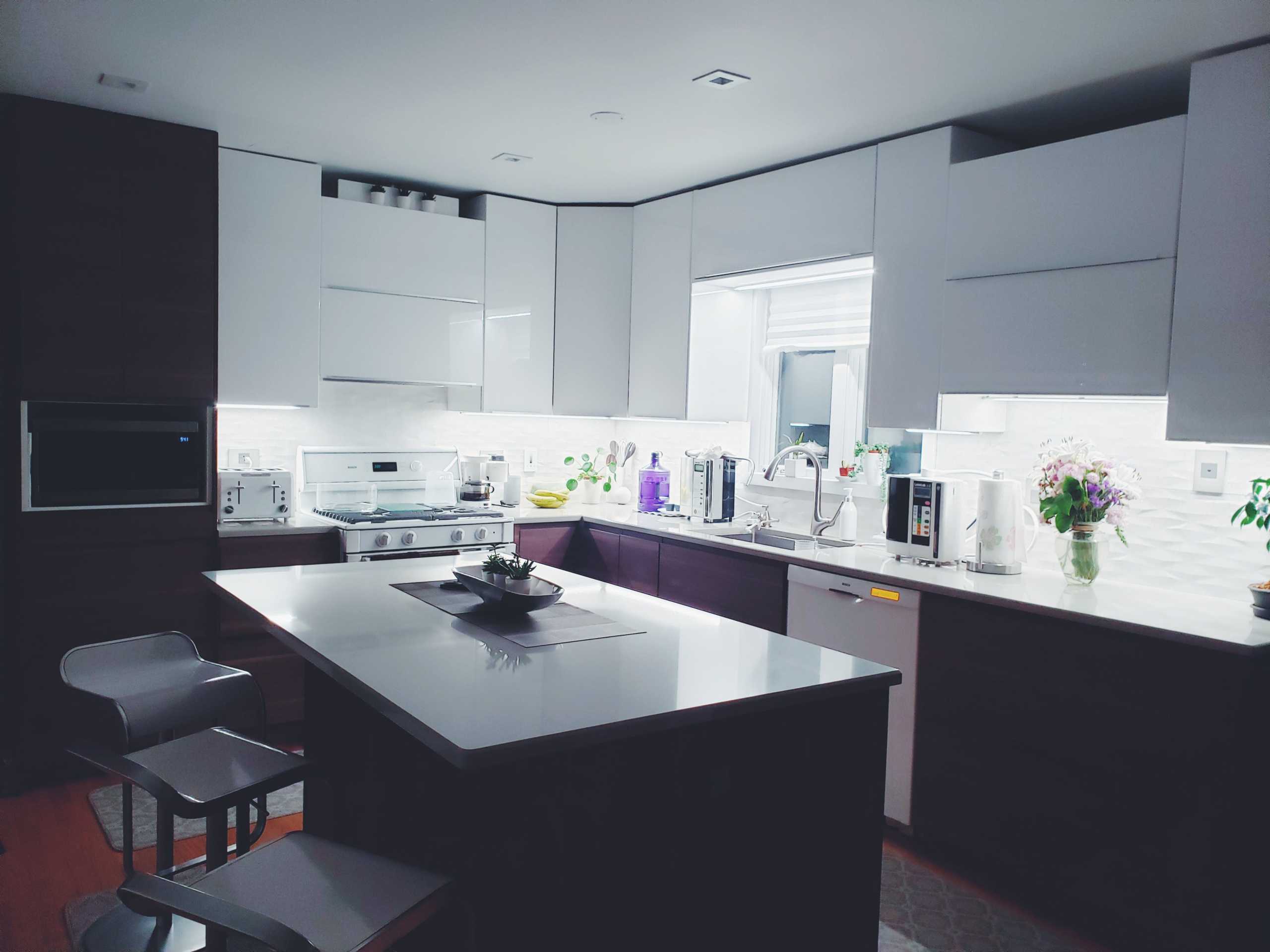 Contrasting kitchens will gain in popularity
With kitchens taking the center stage as homework stations and home office spaces, their design is expected to be in line with the needs of a modern family. As the heart of the home, your kitchen should be a room you will love spending time in, which is why you should consider updating it so it feels fresh and on-trend.
Contrasting kitchens are all the rage these days, and adopting the trend could be as easy as giving your cupboards a fresh coat of paint. Popular paint colour choices include neutrals such as blacks, grays, and whites, with greys expected to reign supreme in 2021. To take the trend a step further, consider swapping out the tiles in your kitchen to create a stunning visual effect and keep your kitchen up-to-date with interior design trends.
Eco-friendliness will be a priority
Sustainability is becoming more and more important in interior design, so it's no surprise that many homeowners will be listing eco-friendliness as their top priority when redecorating their homes.
Upcycling will be a thing in 2021 and particularly popular among eco-conscious homeowners, as well as the use of ethically sourced materials.
Even if you are remodeling an old home, there are plenty of ways to make it more eco-friendly. Start by replacing the outdated plumbing and wiring and introducing Energy Star, water, and energy-efficient appliances. Doing so will ensure that everything is new, functional, and up-to-date while also making your home greener, and therefore, better for our planet.
Wrapping up
Times have certainly been tough in 2020, but hopefully, 2021 will be the year when things go back to normal (as much as it is possible). By then, we can use the trends listed above as inspiration to make our homes healthier, cosier, and more welcoming, so we can enter the new year in style.