Australia is one of the biggest countries in the world with a very steady economy.  Hence, it makes it a great place for investments and business start-ups. People in Australia, are becoming more and more confident about startups and as per the MYOB Business monitor small businesses in Australia are growing by the hour. However, opening up a business is no joke; every startup has to face many challenges and walk many hurdles.  Not giving up and continuously improvising to meet the standards of the customers is what keeps the business running. For example, the tech startup Airtasker started small through a website; however today, after coming over many challenges and problems, it has made a name for itself. It has become one of the most successful online platforms for menial tasks.
According to the studies, 12.2% of the Australian population is involved in business start-ups. Salesforce Ventures has announced to launch its fourth country-specific investment fund in Australia which will be around 50 million dollars. It is an excellent opportunity for entrepreneurs, new businesses and establishing startups. If you want to run your own business, join an online business community where beginners help and support each other and get guidance from mentors. Such websites offer membership discounts and coupons on yearly subscriptions. Here are ten simple startup ideas if you want to start a small business in Australia.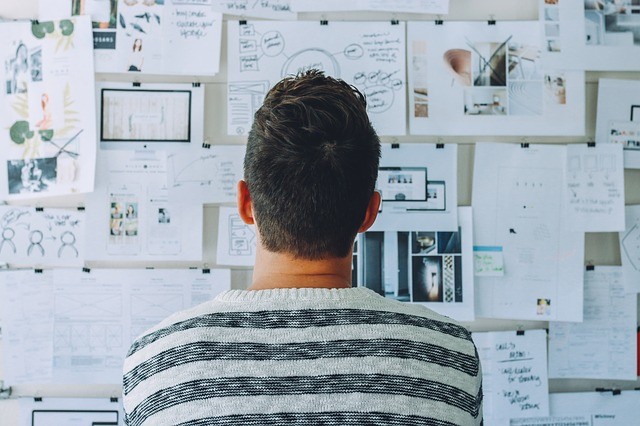 Top ten startups
Pet service
Everyone loves pets, but people in Australia adore them a bit too much. With the increase in the number of pets in Australia, the pet care industry is on the rise. The pet owners are ready to pay a high price for the needs and maintenance of their pets. If you love animals and would like to be paid to look after them, then consider opening up a pet service or any business related to pet care products. Not only is it a cost-effective option but a great way to express your love for pets!
Online retail
According to statistics, the highest number of online shoppers are Australians, and last year about 80 percent of Australians made a spent their money on the internet making online purchases. This is a high time for online retailers. Take advantage of this opportunity and create an online store! It is a great way to build your business startup as the small number of Australian online stores cannot cater to the increasing demands of online shoppers in Australia.
Babysitting
Looking after babies is a great way to get some additional cash. Moreover, you can begin and work right from your home. For as long as the world exists, so will babies, so you don't have to worry about whether or not there's any scope for this business. Responsible and reliable Babysitters are always in high demand.
Cleaning business
Cleaning businesses have a lot of potential for pay and growth. It is a bit of a risky idea but if all workouts it can prove to be quite beneficial. The initial startup cost will be low as you can even start from the basement or office space in your home.
Travel service
Australians have a passion for travel and being one of the most diverse countries in the world, and it attracts a lot of travelers as well. Organizations that offer different travel guides and services and experienced travelers who have practical knowledge will keep on being relevant. In this way, you can have a travel service of your own. There is a lot of market for travel consultancy as most people hate carrying the burden of planning an entire trip on their own.
Graphics designing
The foundation of having a realistic Graphic designing business is a PC, a high-quality designing software and graphics pad. Due to the expanding need for groundbreaking marketing and promotional campaigns, the demand for designing has increased. If you are a skilled and qualified graphic designer, this is the right business for you. However, you do not have to be a graphic designer yourself to run this business. Hire certified or self-taught illustrators and designers at a much lower cost than the professional ones.
Wellbeing and health
This is another industry that will always remain a gold mine. Australians are becoming more and more aware of their health and will spend any price to keep themselves fit as a fiddle. Regardless of the fact, there are numerous Health and wellness centers in Australians already; there is still sufficient demand for it.
Digital marketing
Digital Marketing Primarily, an online marketing organization delivers various kinds of marketing services to customers. From social media handling to webpage designing, there are a number of things you can do in digital marketing. Find your forte and make a name for yourself in that particular department.
Green services
Nature-friendly people can start an environmental awareness business as being green is significantly expanding through Australia. Many individuals and organizations are drawn towards the entire idea of practicing environmental safety and protecting nature. Hence, there is an immense market for green living experts. Start your own green service to advice people on how to be more eco-friendly, and you can provide 100% organic and cruelty-free products.
Interior design
People who are enthusiastic about craftsmanship, architecture, and design, should consider this option. It is another business that can be started right from your home. Start by making a website and post pictures of your own home and design layouts for people to see.
Best suitable startups for men and women
It does not matter whether you are a man or a woman; anybody can start a new business. However, some businesses are more suitable for men and others for women. For example, a plumbing or construction startup is easier for a man as compared to a woman. Similarly, a salon or babysitting business can be better run by a woman.
How small businesses effect employment
As of now, around 2.17 million small businesses are running in Australia and 5.2 million Australians employed by these businesses. Opening up a business does not just benefit the owner but it provides employment opportunity for more people which ultimately improve the economy.
If we observe the chart below, we can see how the rate of unemployment in Australia has been decreasing since 2015 when it reached 6.6% as compared to 5.23% back in 2012. Today, the employment rate is 5.16%, and it is expected to drop to 4.965 until 2022. This drop in the rate of unemployment is said to be due to the rise in the number of small startups over the coming years.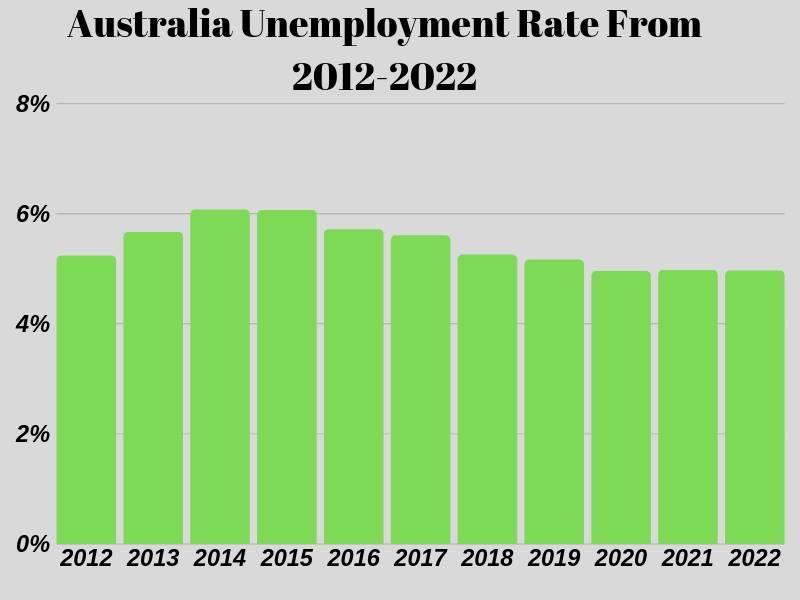 Inspirational startups of Australia
An excellent way to motivate yourself to work for your dream is by observing the progress of others. If you wish to establish a successful business, then look at inspirational examples to see how they have reached where they are today. Nobody gets success overnight; it comes after a period of hardships, struggles, and constant failures. However, looking at the battles of others and what they did to overcome them, may help us deal with our problems. For example, establishes in 2012, Canva which is the leading digital designing platform in the world today started small with only a few design layouts and features and catered to 10,000 users. Whereas, today Canva has over 5 million users worldwide. Similarly, Freelancer just had 15,000 users in 2009; however today it has become the largest freelancing platform on the internet with over 25 million users.
Conclusion
If you have an idea worth a million bucks, then it is time to put it to action. Gather some courage and draw inspiration from the successfully running startups to start your own small business. However, if business is not your cup of tea then you can search for the highest paid jobs in Australia. A job won't be as advantageous as your own startup but you can still make good money if you master your passion.