With recent examples of sanitary products becoming highly-sought after commodity during times of crisis, there's never been a better time to consider the unique benefits of using a toilet paper delivery company. Engaging one of these providers is not only a more convenient way to source sanitary bathroom products, but it also allows you to select more sustainable/environmentally friendly options, if you so desire.
If you are someone who wants to optimise and reduce the cost of their TP (toilet paper) usage, then it makes sense to try and find reliable local provider. The following will examine:
5 of the best toilet paper delivery companies in Australia:
1. Wipe That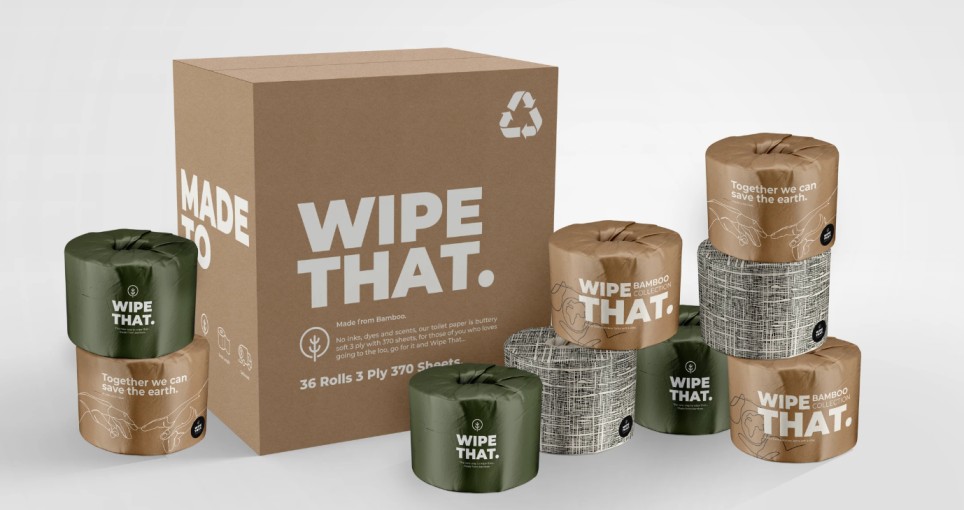 Wipe That is a 100% Australian-owned toilet paper delivery company that is passionate about encouraging everyday people to re-think their use of TP and to recognise the unsustainable nature of traditional products. Their stated goal is not to turnover a huge profit, but instead to make the world a better place of future generations to enjoy.
This business acknowledges that, despite the seeming triviality of TP, it is one of the most unsustainable products, dependant on deforestation (felling trees), which obviously has a massive negative impact on the environment. Wipe That's bamboo and 100% recycled TP products represent a subtle yet impactful way for people to reduce demand on the traditional industry, as well as enjoy the convenience of having products shipped to their front door.
Wipe That allows you to either order 48 3 ply 100% recycled rolls (400 sheets) or order 36 rolls 3 ply, buttery soft Bamboo rolls. Wipe That also plants a tree in Australia for every $100 it turns over in profit, and this commitment to 'giving back' is promised to grow as the business does.
2. Toilet Paper R Us

Toilet Paper R Us is a toilet paper delivery company in Australia that has a comprehensive array of sanitary products, including facial tissues, hand sanitizers, and surface sprays, alongside their flagship luxury TP varieties. The business promises its customers an overall better deal than what they would get continuing to source their TP from supermarkets, and registration for regular re-stocking of your supply is done easily via their website.
TPRUS' products are entirely manufactured in Australia and the business is Australian owned, meaning that there is no involvement of overseas production that may be unethically sourced. Partnering with well-respected and established manufacturers, TPRUS is able to deliver the luxury 'Elyse' brand of TP, as well as deliver TGA approved sanitisation products.
3. Toilet Paper Man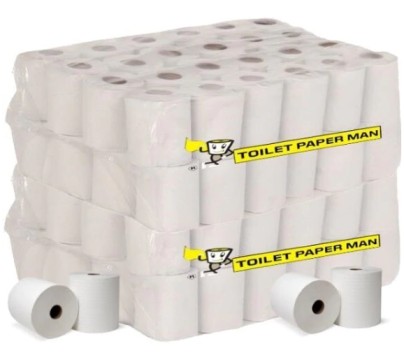 Toilet Paper Man is a veteran Australian toilet paper delivery company that has been around since 1998, giving them over 20 years of industry experience supplying everything from 3 ply to 1 ply jumbo rolls. Starting out as a home business out of a garage, the firm grew into what is today, and is a specialist in providing businesses with bulk TP that has a positive effect on their bottom line (no pun intended).
With a catchy jingle and cheeky approach to marketing (again, no pun intended), this business will leave you with a smile if nothing else. Their bulk shipping options as well as other sanitary/cleaning products make them a solid choice for those seeking a comprehensive and reliable Aussie supplier.
4. Going Green Solutions
Going Green Solutions is another Australian business that acts as a toilet paper delivery company as well as a supplier of other products with an eco-friendly focus. This means that the rolls you order from this business are tree-free and cruelty-free, being 100% post-consumer recycled.
This creates a higher demand for waste products that their rolls (Green Earth) are made from, rather than 'pre-consumer recycled', which consists of virgin pulp from freshly felled trees. Basically, the Green Earth product is the most environmentally friendly choice since all of it is made from materials that have been thrown away.
5. Pure Planet Club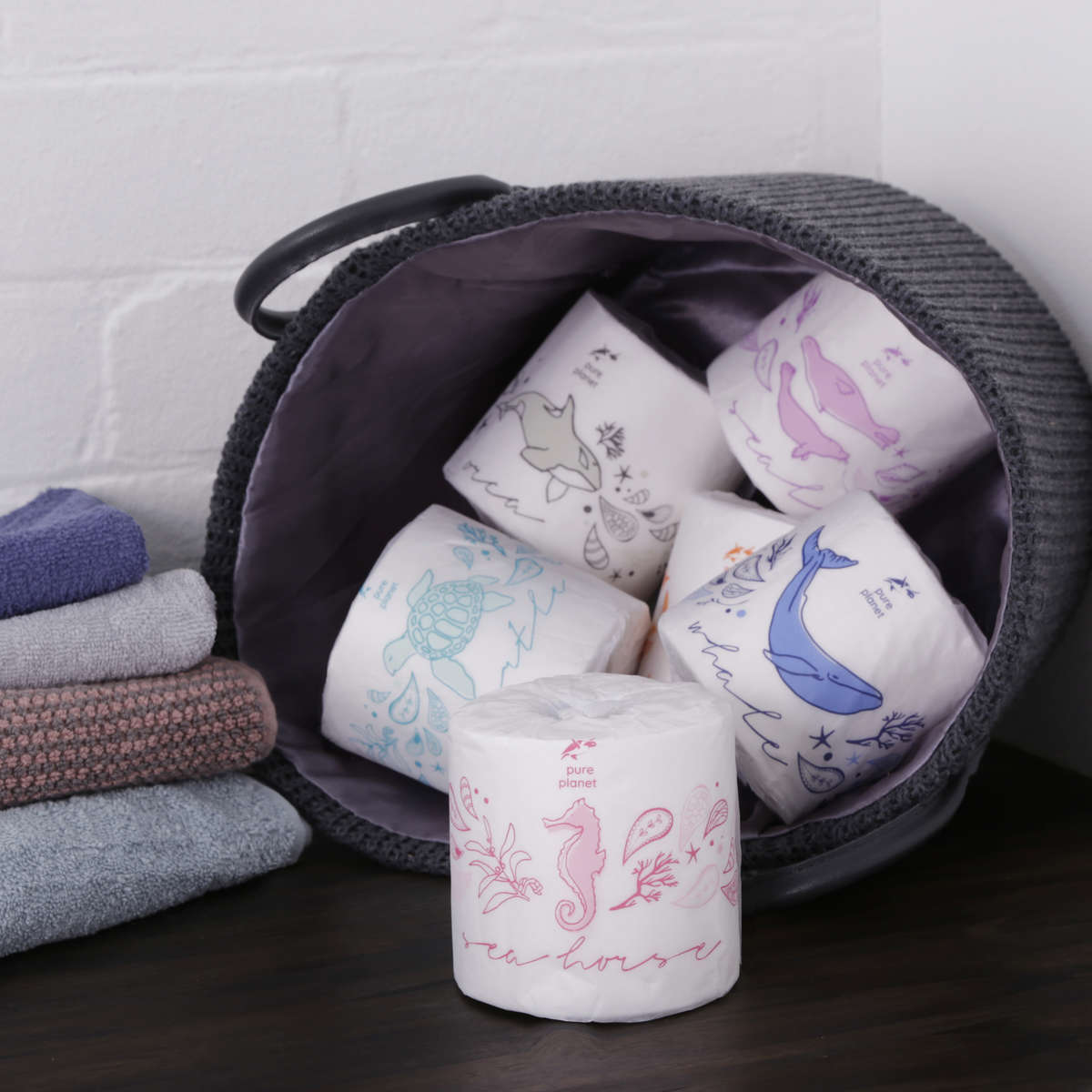 Pure Planet Club is an Aussie toilet paper delivery company that is able to supply its customers with 100% tree-free and plastic-free 3 ply rolls. Made from renewable sugarcane and bamboo, there are neat discounts for bulk purchases that make them a clever option for businesses looking to save money.