Buying an engagement ring is an investment, not only from the financial angle but also the planning and thought that goes into it. After all, if marriages, as it is said, are made in heaven, it is cemented on earth with an engagement ring. It is a symbol that the person wearing it is engaged to be married and represents an informal agreement made by two people to a future marriage.
Hence, there are many factors to be considered before you walk into a store, have a little red or blue velvet box wrapped up and reach for your wallet.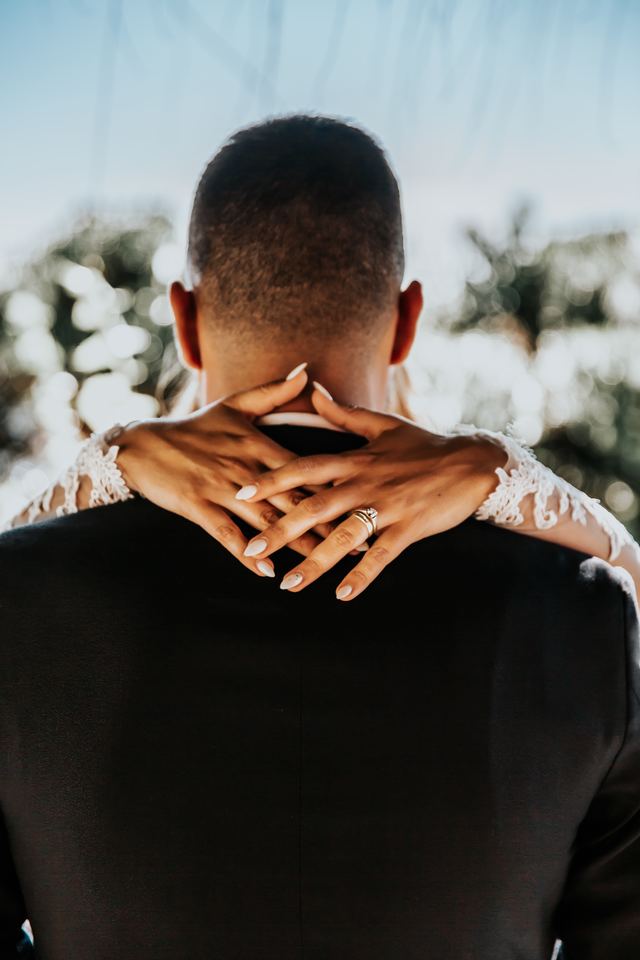 Here are some aspects that you should take into account before buying an engagement ring.
Match the ring with your partners personality
The cut and clarity of the diamonds on engagement rings are what people generally focus on. While this is undoubtedly an important goal, you have to ensure that the ring you purchase for your partner matches her personality also. Her lifestyle and general activities too should be benchmarks for buying an engagement ring.
Solitaire is the ideal setting for a woman who is elegant and has traditional values in life. Such a ring has been a favourite down the ages, and you cannot possibly go wrong if you buy one. Buy a ring where the centre stone is set low on the trellis and have diamonds set into the band for added glamour.
For the romantic and idealistic type of person, a ring with intricate filigree designs and multiple galleries in the antique style will be perfect.
However, you have to give special care and thought if your partner loves to explore the great outdoors. Apart from the quality and carat, you should ensure that the diamond is well protected. Choose a bezel setting that covers the diamond all around the girdle. It goes well with any fashion trends of the day as well!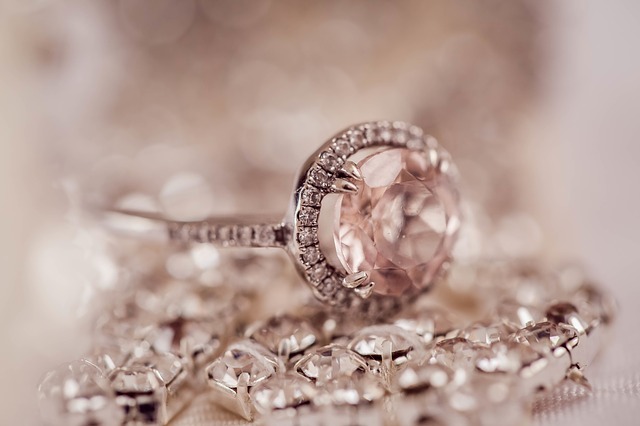 There are wide-ranging benefits to buying engagement rings from the most reputable stores in Australia. If you are purchasing a diamond for the first time, the store assistants will take you through the paces expertly and answer all the questions that you might have.
They will explain the complexities of a GIA report, and you will see that even though two reports might be similar, the sparkle and shine of the stones might differ. And most critically, top stores in major cities in Australia have an almost infinite collection of engagement rings that you can choose from.
Top jewellery stores in Australia
Choosing the perfect engagement ring for your partner is not easy, but this exercise can be made somewhat straightforward if you visit a top jewellery store in Australia. This is because all of them have a vast collection of jewellery to cater to all tastes and desires.
Here is a list of them, in no particular order.
The Australian Diamond Company (ADC) – In 1982, Australian Diamond Company opened its store in Swanston Street, Melbourne CBD and since then has never looked back. Today, it is located in the prestigious Bourke Street Mall in Melbourne CBD.
Their knowledgeable and helpful staff will take you through the process of choosing the perfect diamond engagement ring. You will get personalised service regardless of what you want to buy – engagement rings, wedding bands, the rare pink Argyle diamonds or bracelets and pendants.
Hardy Brothers – With Head Office based in Brisbane and boutique locations in Brisbane, Sydney, Perth and Gold Coast, Hardy Brothers is one of the leading jewellery stores all around Australia. You can get the full set of exquisite diamond jewellery that includes engagement rings, earrings, bracelets and bangles and necklaces and pendants. Go through their diamond and pearl studded jewellery in wide-ranging designs.
Diamondport–When you buy a diamond engagement ring from Diamondport in Brisbane, you can customise it as per your requirements. This is in addition to the huge range of readymade ones on offer. All their rings are made in Brisbane, so you do not have to wait months for delivery of your made-to-order ring. And if by chance your partner does not like the ring you bought for her, you can bring it back to Diamondport and they will have it remade for you.
Jan Logan – With stores in Sydney, Melbourne and Brisbane, Jan Logan is one of the leading jewellers in Australia. You can choose from a whole range of exquisite designs in rings, earrings, necklaces and bracelets. Their bridal collection includes engagement and wedding rings and other forms of bridal jewellery. Jewellery from Jan Logan has a touch of elegance, timelessness, simplicity and enduring value.
Gold engagement rings
While it is natural for you to think that the diamond is the central point of an engagement ring, in reality no less important is the metal.
Gold has been the mainstay of engagement rings for ages. The metal is mixed with other minerals to make it hard so that the stone you choose is more secure. This can change the colour of pure gold from a simple yellow to white or pink-gold. The last two are also used for engagement rings, along with yellow gold.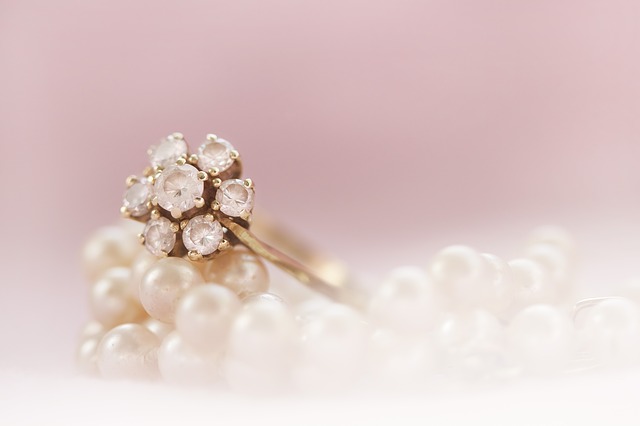 The more traditional choice is a yellow gold engagement ring but preferences are now shifting more to white gold. It has some advantages. White gold is gold too, so there is no diminishing of value. Further, it has a modern look to it, somewhat along the lines of the more expensive platinum.
While being more costly than original yellow gold, white gold rings may also have to be re-plated every couple of years to ensure the same shine as a new piece. This ongoing recurring maintenance cost has to be factored in when you buy a white gold engagement ring.
Follow these simple tips while buying an engagement ring and watch her eyes light up with joy when you present it to her.