Most weddings feature dancing in some way or the other, and it's a fantastic way to get your guests truly engaged in the biggest day of your lives. Whether you want to boogie the night away or perfect the first dance together, bridal dance lessons can make a huge difference to the way you and your partner groove. Dancing lessons are ideal for couples who feel nervous about performing in front of large numbers of guests, and for those who have no prior dance experience.
Perfecting Your First Dance Together
The first dance has been gaining popularity amongst couples because it symbolises your togetherness as husband and wife for the very first time in front of your friends and family.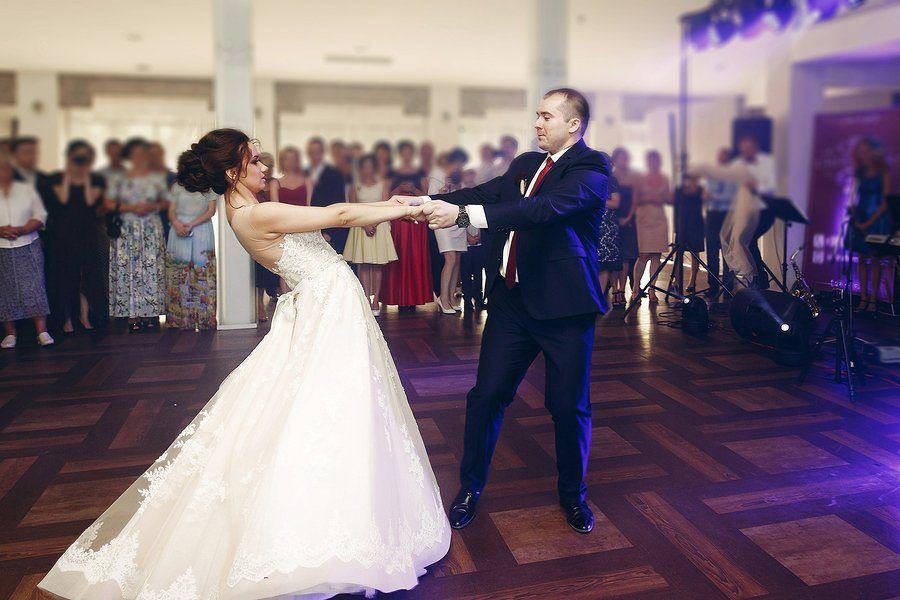 Dance classes can add a lot of charm to your wedding reception, especially as you battle nerves with all eyes on you on the day. So, how can a lesson help you perfect your first dance together?
You learn to move in rhythm with your partner.
You can narrow down a song choice based on the way you two move together.
You will learn to stay in sync with your partner's movements.
You will learn to count beats.
You can create original choreography for your big day.
Your first dance is a wonderful and special time, which is why you want to get it just right.
Why Consider Taking Dancing Lessons Before Your Wedding?
If there is dancing at your reception, it's a lot more fun if you have an idea of what you want to do.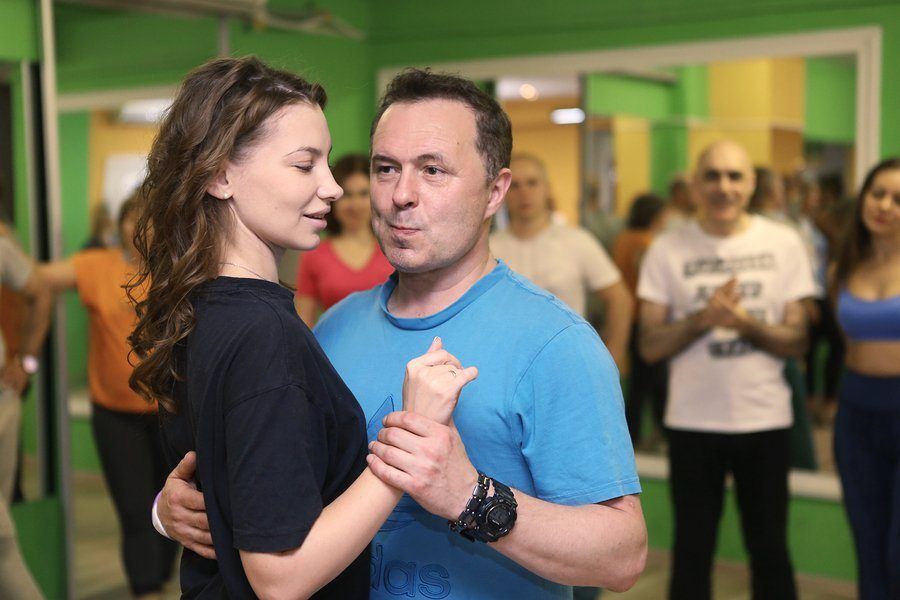 In most weddings, there's a lot of dancing involved:
First dance
Parent/child dance
Slow waltzes
Contemporary dances
Tango dances
Jive dances
Dancing has become popular with couples about to get married, and much of that enthusiasm has to do with the way they perceive wedding receptions as they see on television. Dancing lessons will help you overcome your nerves and will help you enjoy your day even more than you would have done otherwise. You can always try some private dance lessons for your wedding.
Here are some tips on how to overcome your nerves and learn to dance ahead of your big day.
Choose A Song You Both Love
No sense in choosing a song you both never heard before if it is meaningless to you as a couple. Instead, choose a song that speaks of the relationship between you both, and of your time together. This will come across as an expression of the love you share, and will help you enjoy spending more time together as you battle nerves in the days and weeks leading up to your big day.
Overcome Your Lack Of Experience
Lack of experience can lead to you feeling nervous on your big day. In case both of you have no experience on the dance floor, lessons from a professional instructor can make a big difference between clumsiness and confidence when you're performing in front of hundreds of guests.
Start Learning In Advance
Some people need a little more time than others to get it right. Start regular practices a few months before the wedding to find a mutual rhythm with your partner. It might be good to give yourself enough time to learn the steps and style of your dance.  With practice comes perfection – and that gives you the chance to laugh, relax and enjoy your dance. A few months of lessons gives couples enough time to get to know each other and communicate better.
Bring Your Wedding Shoes To Rehearsals
Many couples make the mistake of practicing in comfortable footwear at the dance classes, only to stutter on the big day because they're uncomfortable in their formal shoes. Try rehearsing your wedding dance with the shoes you plan to wear for the wedding, so that you can feel comfortable dancing on your wedding day.
Make Sure You Think Of How Your Dress Sits On The Dance Floor
If the wedding dress is long or has a train, find a way to bring it up so you don't end up tripping over it. You can add buttons to your dress to bring up your train or you can wear high enough heels to ensure the dress doesn't sweep the ground. Make sure you plan this in advance, and talk to your dance instructor for advice specific to your dress fitting.
Couples should keep in mind that dancing ultimately is a team effort – a reflection of how a marriage needs to be. Teamwork and participation during the learning process will help you both come together seamlessly on your big day.
Enjoy the dance with Care To Dance – www.caretodance.com.au