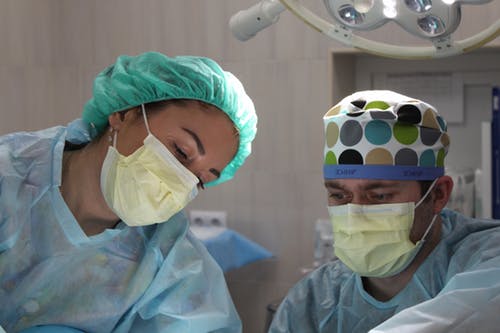 Below is a list of the top and leading Plastic Surgeons in Adelaide. To help you find the best plastic surgeon located near you in Adelaide, we put together our own list based on this rating points list.
This article is updated every 3-4 months.
Adelaide's Best Plastic Surgeons:
The top rated plastic surgeons in Adelaide are:
Dr Amy Jeeves – Adelaide Plastic Surgery
Dr Tim Proudman– Wakefield Plastic & reconstructive Surgery
Dr Yugesh Caplash – Advanced Plastic and Cosmetic Surgery
If you are a plastic surgeon or you know other plastic surgeons or professionals in Adelaide that should be on this list, please submit your details here and we will review your submission.
Adelaide Plastic Surgery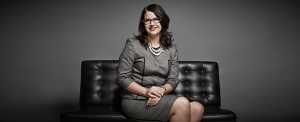 Dr Amy Jeeves graduated from the University of Adelaide in 2000 with a Bachelor of Medicine and Bachelor of Surgery degree. On top of that, she was conferred with an Honours degree in Medical Science for her thesis in autonomic physiology at St Mary's Hospital and the National Hospital for Neurology and Neurosurgery in London.
Following postgraduate training in general and paediatric surgery, and a Burns Fellowship at the Royal Adelaide and Women's & Children's Hospitals, she gained experience and expertise in many aspects of plastic and reconstructive surgery as a registrar at all the major teaching hospitals in Adelaide, as well as in private practice.
Today, Amy's special clinical and research interests include breast surgery, skin cancer (including melanoma), paediatric plastic surgery, and acute and reconstructive burns surgery.
Her private practice at Adelaide Plastic Surgery allows her to perform a wide array of procedures, such as skin cancer surgery, breast cancer reconstruction, breast reduction and augmentation, abdominoplasty, hand trauma and other hand conditions. Amy has a particular interest in—and natural affinity—treating women and children.
In partnership with her colleagues at Adelaide Plastic Surgery, she provides a comprehensive, 24/7 emergency plastic-surgical service.
Products/Services:
Face, Breast, Body & Limbs, Rejuvenation & Laser, Oncology, Breast & General Surgery
Location:
Address: 4/18 North Terrace, Adelaide SA 5000
Phone: (08) 8213 1800
Website: www.apsa.com.au
Reviews:
"Dr Anthony Porter and the team at Adelaide Plastic Surgery are highly recommended. Nursing and personal assistant staff are polite, considerate, and very professional in both their appearance and willingness to help. Glad to go to a facility where it's obvious that the staff are happy to be at work…" – Michael Cresshull

"I had laser treatment with the nurses for a brown spot that has bothered me for a long long time. I should have gone earlier! The nurses were fantastic and everyone seems so happy! I could not recommend this place enough!" – Frank Wigs
Wakefield Plastic & reconstructive Surgery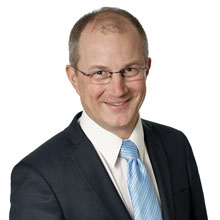 Dr Tim Proudman completed his medical degree in 1986 at the University of Adelaide. He trained in Plastic and Reconstructive Surgery in Adelaide and Brisbane and in 1996 became a Fellow of the Royal Australasian College of Surgeons. In 1996 he undertook fellowship in the UK at St James' Hospital in Leeds. In 1998 he was awarded Master of Surgery by the University of Adelaide. He is currently Head of Unit of Plastic & Reconstructive Surgery at The Queen Elizabeth Hospital.
Tim has served on the Board of Plastic and Reconstructive Surgery of the Royal Australasian College of Surgeons from 2003 to 2009 and was Chairman of the Board from 2007 to 2009. He is currently an Examiner for the College.
Tim's interests are in all aspects of Plastic and Reconstructive Surgery. He has expertise in skin cancer surgery, breast surgery, tummy tuck, eyelid and facelift surgery, liposuction, children's plastic surgery such as prominent ears and hand surgery, brachial plexus surgery and peripheral nerve surgery.
Tim consults on Wakefield Street and Angaston Hospital and operates at the Wakefield Surgicentre, Calvary Wakefield hospital, Angaston Hospital and Burnside Hospital.
Tim is a member of the following organizations: Royal Australasian College of Surgeons;
Australian Plastic Surgery Society; South Australian Hand Society; Australian Hand Surgery Society; American Society of Plastic Surgeons
Products/Services:
Skin, Reconstruction, Cosmetic, Breast, Body, Face, Trauma, Hands, Children
Location:
Address: 309 Wakefield St, Adelaide SA 5000
Phone: (08) 7325 6700
Website: www.wakefieldplasticsurgery.com.au
Reviews:
"Saw Dr Proudman. Almost instant resolution. One visit and one Melanoma removed–neat–painless—OK it cost but that's expected. Nice people" – Frank Holland
Advanced Plastic and Cosmetic Surgery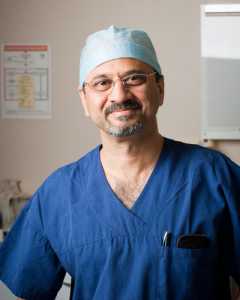 Dr Yugesh Caplash is a Plastic and Reconstructive Surgeon and a Fellow of the Royal Australian College of Surgeons, a member of the Australian Society of Plastic Surgeons and the American Society of Plastic Surgeons. Currently he is a Consultant Plastic Surgeon and Director of the Department of Plastic and Reconstructive Surgery at the Royal Adelaide Hospital where he is committed to the education and practical training of future plastic surgeons. Dr. Caplash is also an examiner for the Plastic Surgery, FRACS examination.
Dr Caplash's graduate and post-graduate training was in General Surgery, Breast Surgery and Plastic Surgery at the highly regarded Christian Medical College in India and in Sydney. He undertook advanced training in Cranio-maxillofacial Surgery at the Australian Cranio-facial Unit in Adelaide in 1992-93, and has extensive experience behind him in various aspects of Plastics and Reconstructive Surgery.
Dr Caplash is actively involved in head and neck surgery, breast reconstruction, maxillo-facial surgery and hand and lower limb trauma reconstruction at the Royal Adelaide Hospital. He champions multi-disciplinary approaches to the management of head and neck cancer, skin cancer and breast cancer in order to achieve the best outcome for the patient. He actively pursues research in these areas at the Royal Adelaide Hospital.
Dr Caplash's private practice involves a healthy mix of reconstructive and aesthetic surgery of the face, breast and body.
Dr Caplash performs a wide variety of aesthetic/cosmetic surgery procedures and has a special interest in primary and secondary rhinoplasty, facelifts and breast surgery in Adelaide.
Dr Caplash is respected for his genuine concern of the needs of each individual patient. He is committed to helping patients make appropriate decisions and guiding them through their treatment process. His surgical skill and respect as a leader in this field is matched by his reputation for caring and concern for his patients.
Products/Services:
Face Lifts, Neck Lifts, Structural Fat Grafting, Rhinoplasty (Nose job), Genioplasty (Chin augmentation/reduction), Facial Implants, Blepharoplasty (Eyelid surgery), Abdominoplasty (Tummy tuck), Breast Augmentation, Breast Reduction, Breast Lift (Mastopexy), Forehead and Brow Lift, Hyperhidrosis (excessive sweating), Labiaplasty, Liposculpture, Otoplasty (ear pinning), Weight loss surgery (Body contoring surgery)
Location:
Address: 5045/10 Waterloo St, Glenelg SA 5045
Phone: (08) 8297 1476
Website: www.apcsurgery.com.au
Reviews:
"The best services we got." – Kim K.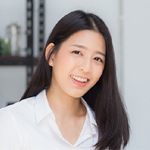 Monica is a reporter and business columnist for Best in Australia. She covers business news, start-ups and does research about new businesses in Australia.