Famous for its number of sunny days throughout the year and its stunning coastline, the Land of Oz is definitely worth visiting during the year, and not just in summer. The fact is, you'll have a pretty good chance at snagging a few warm days to swim or surf during spring and fall as well, but without the hectic rush of the mingling tourists in the streets of the metropolises the likes of Sydney or Melbourne. What can be tricky, though, is nailing your packing list for these transitional months when the wishy-washy weather can make your explorations a bit more taxing.
To keep the stress out of this particular packing equation, here are a few useful tips to keep in mind when you prep your checklist and your luggage. After all, you should focus on the joy and excitement of visiting this gorgeous continent, and not the weather! 
Prep the layers
As warm as Australia may be, keep in mind that transitional seasons are fickle by nature. You'll find yourself in the sizzling heat one day, while in need of a light jacket the very next day. While your travel itinerary will also play a vital role in what you pack, layers are always a smart choice. For example, if you plan to go to Tasmania or Victoria during winter, you might need your winter gear such as your winter jacket and your warm boots. If you plan to stick to the cities, you can get away with lighter layers only, especially in spring and fall.
Tees, simple shirts (lumberjack shirts are back, just so you know), and a light bomber jacket can do the trick. A sweater or two are helpful if you plan on those evening outings, to pair with a cocktail dress. Make sure that you can always transition your outfits from day to night with just a single layer, that's the simplest way to stay comfortable in Australia. 
For special occasions
Even on the go, you deserve to look your best no matter the season, when you wish to book a table at a fancy restaurant or head to a local event. Choose one of your numerous beautiful dresses to be the key statement piece, and you'll easily add a warm sweater over your shoulders and ankle booties in case it gets colder. However, if you find yourself in need of a blouse due to colder weather, effortless online shopping for women has become the norm, so you can now make a quick purchase in a trusted, stylish web store before you go out.
Such combinations are low-maintenance and they take virtually no space in your luggage at all, so even if you do make that extra purchase on the go, it won't affect your packing space. If it's a less formal occasion, even a pair of clean white sneakers paired with a dress or a pant plus blouse combo can look wonderful in the spirit of omnipresent athleisure across Australia.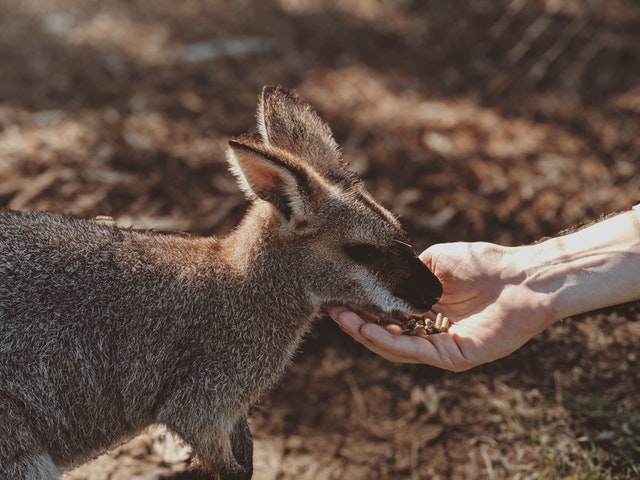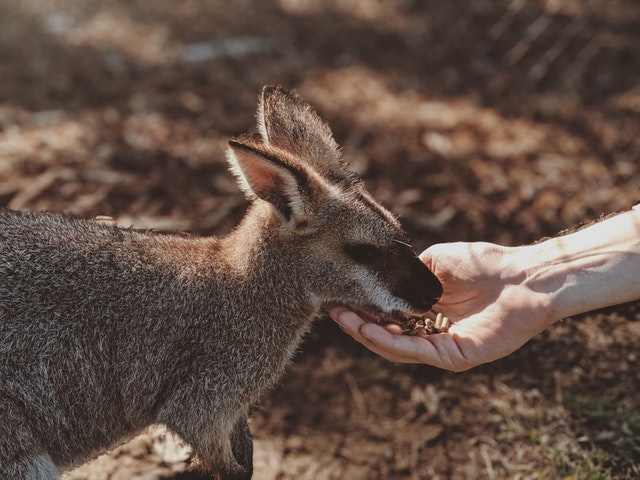 Get techy
Now that your wardrobe is taken care of, let's move on to gadgets. Traveling in Australia deserves documenting any moment you deem worthy – and there will likely be more than you can count. To make sure you're ready, bring a camera, preferably a waterproof one if you'll hike around waterfalls and spend time on the beach, and you'll certainly do that.
Make sure you have an adapter to be able to charge your devices while you're there, and of course, bring protection for your smartphone, as well. A waterproof case is a good idea if you don't own a rugged phone already. 
Stay sun-safe
Although the sun is much easier on your skin during the colder months of the year, even in Australia, you still need to be mindful of its harmful effects. Always bring plenty of sunscreen that suits your skin, because you don't want to deal with unexpected sunburn while exploring the country, not to mention any more severe consequences from too much sun exposure.
So, in addition to sunscreen, you can even purchase a sun hat and a pair of sunglasses to keep yourself comfortable. This is especially useful in regions that are sunny all year round and if your itinerary includes plenty of outdoor explorations and little museum or gallery time. Pro tip: shop with the coral reef in mind, as there are eco-friendly sunscreens you can choose that won't cause any damage to the stunning underwater life of Australia. 
Your reading material
When you've been out and about for hours on end, you'll start craving a good cup of coffee and some time to collect your thoughts and impressions. What better way to rest from staring at your phone and enjoy the buzz of a local Aussie café than to bring out your very own e-reader the likes of Kindle? 
It's far easier than taking several different books with you, since it can store over a thousand different titles, and it fits in almost any bag. If you find yourself in the rain and you're about to take a break from sightseeing, this is by far the best activity for you to immerse yourself in the beauty of the laidback local lifestyle. 
You can expect fewer tourists, lots of sun, perhaps a bit of rain and some wind, but all in all, Australia cannot disappoint even on its gloomiest of days thanks to the hospitality of the local people and their incredible love for life. Enjoy your stay, don't fear a bit of rain, and prep your wardrobe for any occasion – Australia will take care of the rest.