Below is a list of the top and leading Osteopaths in Brisbane. To help you find the best Osteopaths located near you in Brisbane, we put together our own list based on this rating points list.
Brisbane's Best Osteopaths:
The top rated Osteopaths in Brisbane are:
Dr. Leo Di Giorgio – West End Osteopathic Clinic
Dr. Scott Baxter – Brisbane Osteopathic Centre
Dr. Anthony Collins – Bodywise Osteopathy
Dr. Leo Di Giorgio – West End Osteopathic Clinic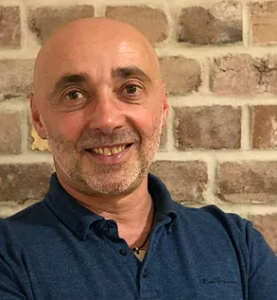 Dr. Leo Di Giorgio's interest in health and well being led him to study Osteopathy at Victoria University in Melbourne. While studying, Leo worked as a Pilates instructor and massage therapist and helped clients feel better and move better and improve their sense of well-being.
With many years of experience in the corporate and office environment, Leo is well placed to understand the many physical stressors patients experience in office-based work and can provide realistic advice for improvement. A strong interest in efficient human movement gained from years as a Pilates instructor and study of biomechanics at University means he is well placed to provide advice to clients regarding sport, exercise, work and household tasks.
A treatment plan with Leo will address musculoskeletal imbalances and reduce their discomfort with joint manipulations, muscle energy techniques, soft tissue techniques and exercise prescription. He aims to help people have a better understanding of the nature of their condition, how to best manage it and what they can do to improve their own state of health. He is interested in helping clients move more efficiently, improve their posture and get back to as many things they could do before their injury or illness.
As a primary health caregiver, Leo will also consider and advise if there are any other conditions that may require medical or specialist attention. Leo will also encourage clients to use a team approach to improve their health. He is happy to communicate with their GP, Medical Specialist, Counsellor or Exercise Physiologist to ensure a co-ordinated approach to their health in the aspects of their life that matter to everyone. The goal of his treatment is to help patients to return to their natural state of health and achieve their health and wellbeing goals.
Products/Services:
Musculoskeletal Imbalances, Joint Manipulations, Muscle Energy Techniques, Soft Tissue Techniques, Exercise Prescriptions, Osteopathy
LOCATION:
Address: 12 Norfolk Rd, South Brisbane QLD 4101
Phone: (07) 3846 3037
Website: www.westendosteopathy.com.au
REVIEWS:
"I have been coming here on and off for about 15 years. All of the staff are excellent. The Clinic is a great community resource offering very effective treatments and treatment plans. Highly recommended." – Kaz Manley
Dr. Scott Baxter – Brisbane Osteopathic Centre
Dr. Scott Baxter have been treating patients since 1999 and continue to do yearly courses, including Biodynamic Osteopathy and Paediatrics. Dr. Scott completed his double degree in osteopathic medicine at RMIT in 1998. Since graduation, Dr. Scott have been in private practice working in and around the Brisbane area. In 2004, Shayne Day and Dr. Scott established the Brisbane Osteopathic Centre in Wilston.
Dr. Scott have also spent five years on the board of directors for Osteopathy Australia, the professional peak body for osteopaths in Australia. Firstly as the Queensland State President and then the National President.
Dr. Scott regularly receive referrals from Medical practitioners (G.P's) as part of Medicare's chronic disease management plan. As a government registered practitioner, Dr. Scott is also able to accept both Gold and White card holders for the DVA.
Products/Services:
Back and Neck Pain, All Joint Pain Both Acute and Chronic, Spinal Injury, Sports Injury and Pain From Trauma, Headaches, Tmj Or Jaw, Musculoskeletal Issues Associated With Children
LOCATION:
Address: 3 Cramond St, Wilston QLD 4051
Phone: (07) 3311 5655
Website: www.brisbaneosteopathic.com.au
REVIEWS:
"Thank you! Thanks to the host lady and Dr. Scott Baxter! No pain, and an amazing result! And very nice, both of them!" – Marie Tocaben
Dr. Anthony Collins – Bodywise Osteopathy
Dr. Anthony Collins attained his qualifications in Osteopathy at Victoria University in Melbourne. In 2000 Anthony worked with the New South Wales Institute of Sport Cycling Team, under head coach Gary Sutton. In 2001, Anthony was invited to Dublin, Ireland, to lecture in Osteopathic Medicine at The Institute of Physical Therapy and Applied Science.
During his time in Dublin he founded and Directed one of Dublin's leading Osteopathic clinic's 'The Spine Clinic'. In 2010, Anthony could no longer endure the 300 plus days of cloud cover Ireland provided and sunnier climes were beckoning. In a bitter sweet move, Anthony sold out of his creation, The Spine Clinic, and returned to his beloved Australia, where he took over as new owner of the long-establised Bodywise Osteopathy.
Anthony's osteopathic approach is designed to suit the needs of every patient. He utilises a variety of hands-on therapy techniques including trigger point release, stretching, manipulation, mobilisation, massage and acupuncture. He promotes exercise and conditioning to rehabilitate patients and prevent re-injury.
Anthony's approach is suitable for patients of all ages, from toddlers, to sporty teens, weekend-warriors and the older aged and he is fully registered with the Osteopathic National Board and with the Australian Osteopathic Association.
Products/Services:
Osteopathy Brisbane, Osteopath Brisbane & Osteopath for Babies, Osteopathy and Pregnancy, Pain Treatment
LOCATION:
Address: 3/72 Old Cleveland Rd, Stones Corner QLD 4120
Phone: 1300 321 300
Website: www.bodywiseosteo.com.au
REVIEWS:
"Absolutely the best! I highly recommend this company! I spent 4 or more years trying different doctors, physios, osteos & chiropractors in the area for my leg and back pain and no one could successfully help me (two of them even made my issues worse) until I started coming here. Anthony was the only person who could help me figure out what my issue was. Not to mention the wonderful receptionist who is super friendly & always has a smile on her face. Thank you for all your help!" – Isabella Harrison