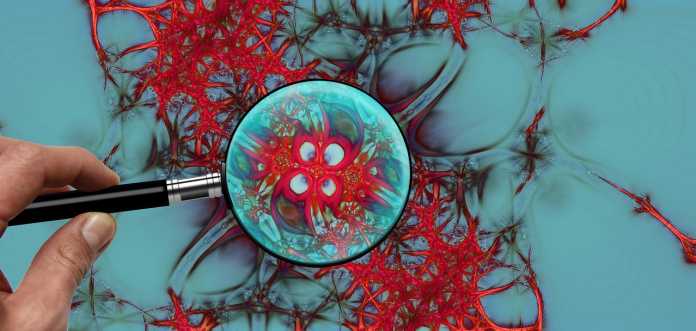 Below is a list of the top and leading Neurosurgeons in Adelaide. To help you find the best neurosurgeon located near you in Adelaide, we put together our own list based on this rating points list.
This article is updated every 3-4 months.
Adelaide's Best Neurosurgeons:
The top rated neurosurgeons in Adelaide are:
⦁ Dr Irrina Hollington – The International Spine Center
⦁ Dr Catherine Cartwright – Adelaide Spine and Brain
⦁ Dr Santosh Poonnoose – Southern Neurosurgery
If you are a neurosurgeon or you know other neurosurgeons or specialists in Adelaide that should be on this list, please submit your details here and we will review your submission.
The International Spine Center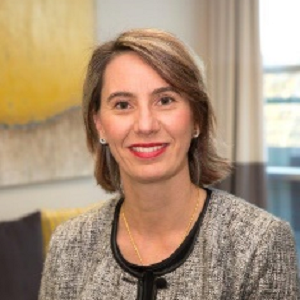 Dr Irina Hollington obtained her Fellowship in Anaesthesia (FANZCA) in 2013 and then completed her Fellowship in Chronic Pain Medicine (FFPMANZCA). She enjoys the varied practice across both disciplines including perioperative pain optimisation and enhanced recovery.
Her particular focus is on interdisciplinary care – where the patient plays a central role with emphasis on pain education, movement support, mind support, interventional procedures and the evolving evidence-based use of opioids in chronic pain. Her goal is to reduce suffering and to help her patients achieve their goals.
Irina has a passion for learning and teaching medical students and doctors in training, she holds an adjunct position with University of Adelaide (Senior Clinical Lecturer) and she instructs at various courses at the College of Anaesthetists (ANZCA), the Faculty of Pain Medicine (FPMANZCA) and the College of Surgeons (FRACS).
Products/Services:
Diagnosis, Surgery, Medicine, Movement, Mind, Medico-legal
Location:
Address: Wakefield Clinic, Level 3/270 Wakefield St, Adelaide SA 5000
Phone: (08) 8223 4055
Website: www.theinternationalspinecentre.com
Reviews:
"Awesome team! Very attentive staff members with a smile on their faces 😃 keep up the great work!" – Sam Chai

"I have been receiving professional treatment by this team since a horrific work accident that nearly claimed my life. The friendly staff at the front desk, a technologically advanced physio team & neurosurgeons who have earned the best reputation in South Australia make the international spine center the only place I go for treatment." – Paul Leech
Adelaide Spine and Brain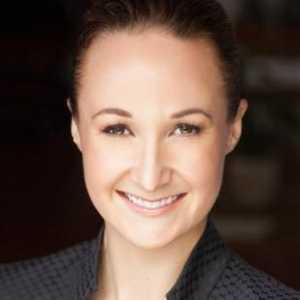 Dr Catherine Cartwright is an Australasian trained Neurosurgeon, with a passion for neurosurgery and spinal (deformity, degenerative, trauma and tumour) surgery. She obtained her medical degree through the University of Newcastle before completing Neurosurgical specialist training with positions in Sydney (Liverpool Hospital, Prince of Wales Hospital and Sydney Children's Hospital), Newcastle (John Hunter Hospital and Kaleidoscope Children's Hospital) and Auckland (Auckland City Hospital and Starship Children's Hospital)
Dr Cartwright has completed fellowships in complex adult and paediatric spinal surgery at The Royal Adelaide Hospital Spinal Unit and Women's and Children's Hospital, Adelaide. She also undertook a fellowship in paediatric scoliosis surgery at New York Presbyterian Hospital and Columbia University in 2016. In 2015 Dr Cartwright was awarded a Post Fellowship Education Training qualification by the Royal Australasian College of Surgeons in Paediatric Neurosurgery; completed at Westmead Children's Hospital, Sydney.
These qualifications led to Dr Cartwright working as a neurosurgeon and spinal surgeon at Westmead Children and Adult 's Hospitals, Sydney – where she was also the Head of Paediatric Neurosurgery; before relocating to Adelaide with her family. She previously held neurosurgery and spinal appointments in Wellington, New Zealand and Newcastle, NSW.
Dr Cartwright is extensively involved in neurosurgical, spinal, trauma and surgical communication education; with the Royal Australasian College of Surgeons (RACS). She is both an EMST (Emergency Management of Severe Trauma) and TIPS (Training in Professional Skills) lecturer, and was the Supervisor of Training whilst at Westmead. She also holds a Master's degree in Clinical Epidemiology (with Distinction), majoring in Health Economics.
In 2015 Dr Catherine Cartwright was selected to the Royal Australasian College of Surgeon's Younger Fellows Board and has also been involved in Rotary aid work in Papua New Guinea.
Dr Cartwright holds appointments at the Spinal Unit at Royal Adelaide Hospital and the Paediatric Spinal Unit, Women's and Children's Hospital, Adelaide.
Catherine looks forward to the opportunity to help you with the care of your patients.
Products/Services:
Back pain, Epidural Steroid Injection, Discography, Spinal Surgery, Spinal Deformity, Spondylolysis & Spondylolisthesis
Location:
Address: 208 and 267 Melbourne Street North Adelaide, SA 5006
Phone: (08) 8227 1288
Website: www.spine.com.au
Reviews:
"I had my lumbar fusion operation done last week by doctor Michael Selby. I recommend him highly for any procedure he is qualified for. He is very professional in his work and is very caring towards his patient never underestimating what you are going through. In his pre operative consultations he took time to explain all options available to help me in my decision making. Thank you Michael" – Adriana Kroon
"I would never usually write a review on any Doctor's or surgeon but i cannot give enough stars for a surgeon at Adelaide Brain and spine and her name is Catherine Cartright.
I've always been treated with the best care and she really cares for her patients.She goes through every little detail prior to surgery in language that you understand and would never operate unless it was completely necessary. I've had alot of problems after a work place injury and her care and support i have never seen in any other Dr in all my life. And the receptionist Anne always goes above and beyond to help always with a smile to.
So if you need a good neurosurgeon Catherine is your lady. And just be prepared when you see her as you may think that she is a model instead of a surgeon." – Sharyne Walker
Southern Neurosurgery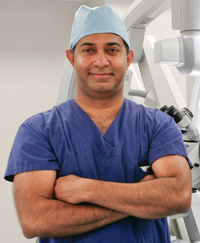 Dr Santosh Poonnoose is currently working at Flinders Medical Centre as a Senior Consultant Neurosurgeon. In this position he undertakes clinical duties, teaching responsibilities and administrative roles.
His clinical work involves both advanced cranial and spinal surgery. His first few years at Flinders Medical Centre were spent as a Fellow, gaining skills in advanced spinal surgery complementing my previously acquired cranial surgery skills. His current clinical duties include equal parts cranial and spinal surgery.
In his teaching role,  he is involved in the training of a Spinal Fellow and a Neurosurgical trainee. He also teaches and supervises junior medical doctors and medical students during their neurosurgical rotation.
As an administrator he is involved with the development and implementation of clinical guidelines, development of protocols, conducting peer review and audit activities. He also supports collection of clinical data for benchmarking and quality assurance. He is a member of the SALHN Trauma Committee which endeavors to provide world class efficient medical services in the Emergency Department at Flinders Medical Centre.
Flinders Medical Centre is a 500 bed public teaching hospital, located on the same site as the Flinders University and Flinders Private Hospital.
He is also in private practice, consulting from rooms at Southern Neurosurgery. He has interests in the subspecialty fields of skull base surgery, epilepsy surgery and minimally invasive spinal surgery.
Products/Services:
Blood vessel conditions, Spine conditions, CT Technology, Brain conditions, Nerve Conditions
Location:
Address: Flinders Southern Neurosurgery, Suite 3A – Ground Floor, Flinders Drive, Bedford Park SA 5042
Phone: (08)  7324 5891
Website: www.neurosurgeonadelaide.com.au
Reviews:
"Dr Poonnoose is a very caring professional. My husband had spinal fusion 1 week ago and is now home very mobile and independent. His level of care support understanding and professionalism contributed to his quick recovery enabling him to be home so soon. Highly recommended Dr. Thank you Dr Poonnoose and nursing staff at Calvary Wakefield." – Carolyn Jaritz

"I had the most relaxed awake craniotomy done by Dr Poonnoose. Done on 24th of October 2018. Have recovered so well. His team are so good made everything feel super comfortable by far the best brain surgery ive done im my life( second surgery after DR Charlie Teo in 2013) Great results highly recommend. He knows his stuff. I would definitely have this type of surgery again in the future. This doctor saved my life. Minimal weakness after surgery. Feeling good as new. Flinders hospital and staff were amazing. Back home in 5 days. Thank you so much DR Poonnoose. You were amazing. Made me feel so comfortable in what is usually a stressful situation. Highly recommend him and his fantastic team!" – Chelsea Fuller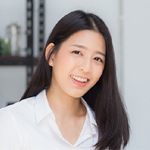 Monica is a reporter and business columnist for Best in Australia. She covers business news, start-ups and does research about new businesses in Australia.