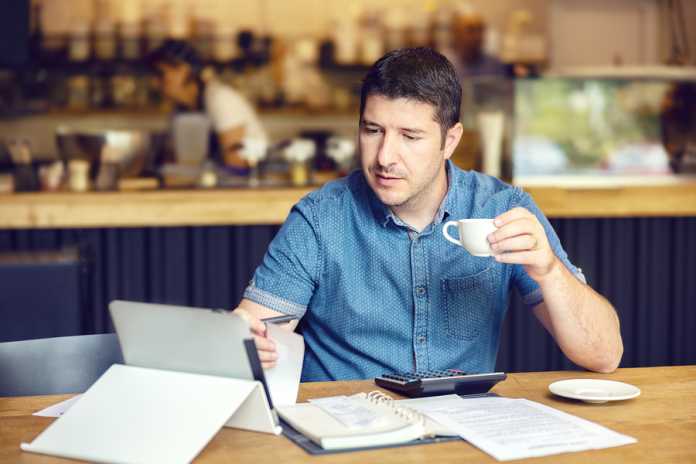 SEO Shark is a digital marketing company, founded in 2004 in Sydney by Lucas Bikowski and Davide Defendi. Their headquarters location is Sydney, Australia. This company has additional offices in Melbourne and Auckland, SEO Shark has become a well-renowned leader in Oceania's mix of search marketing firms. The type of business is Privately held company.
While SEO (search engine optimisation) is their primary output, the firm also sells consultancy based on a wide range of related digital marketing work. This includes consultancy on SEM (search engine marketing), PPC (pay-per-click advertising), and content marketing through the strategic development and distribution of high-quality copy in the form of blogs, articles, product descriptions, and other written media.
We got a chance to sit down with both Lucas and Davide to get their insights on what it takes to build a successful digital marketing company in an industry that's notorious for dynamic change.
Building Trust
Of course, you can't sell consultancy if you don't know what you're talking about, and in the early days of search marketing (particularly with the rise of social media), there was certainly at lot of guesswork being done. People who knew nothing about how Facebook worked sold advice to people who knew even less, and this created a confusion about what a digital marketer can actually do for their clients.
Davide says, "building and maintaining trust in this industry is paramount, especially when clients are ignorant as to what quality service looks like", he added "unscrupulous, or 'black hat', practitioners give the industry a bad name by engaging in underhanded and dishonest tactics."
SEO Shark only makes use of ethical, 'white hat' SEO tactics that, while taking longer to get results, never run the risk of jeopardising the reputation of a client's brand or earning some other kind of penalty.
Understanding Google
As the name suggests, search engine optimisation is concerned with search engines, and the biggest search engine is Google. As the undisputed king of internet search, SEO agencies need to wait for Google to descend from the mountain tops and deliver their edicts for how digital marketing is permitted to function through their platform.
Davide says "Functionally, we're all at Google's mercy, and you essentially need to share their vision for them to trust you to ethically market through their platform", he goes on to say "the 'black hat' practitioners that Lucas mentioned try to dishonestly get around the rules Google sets out, putting their clients at risk of earning a penalty or even an Google-wide ban."
For these reasons, SEO Shark makes a point of researching, following and understanding both the minor and major algorithm changes that Google makes. Lucas says, "you need to be on the same page with both Google and your client, otherwise something will go wrong, and you can end up sinking reputations overnight".
Managing Accounts/Expectations
Every single consultancy firm, no matter the industry, needs excellent account managers who both understand the business, how it functions, and how to communicate success to non-experts. The more a client thinks they have to lose, the more micro-management they will attempt, and as Davide puts it "it takes an extraordinary talent to get people excited about numbers if they don't understand how it benefits their campaign". Lucas adds that "we've worked hard to build this aspect of our business so that our clients fully comprehend how their money is being spent, and the utility that spending has for their campaign."
Future Success
The future is bright for SEO Shark as the firm heads into the meat of 2020 with a mix of established and recently acquired clients. Lucas says "we're really enthusiastic about 2020, the start of a new decade is something many of our clients want to lean into, and we've already started work on campaigns with this focus", Davide went on to add that "and we're excited to be at the forefront of SEO in Australia and New Zealand, setting a standard that other firms can be inspired by".
A sincere thanks to both Lucas and Davide for taking time out of their busy workdays to share a taste of their expertise with us. We wish SEO Shark and their clients the best of luck in 2020 and beyond!

Executive Editor at Best in Australia. Mike has spent over a decade covering news related to business leaders and entrepreneurs around Australia and across the world. You can contact Mike here.