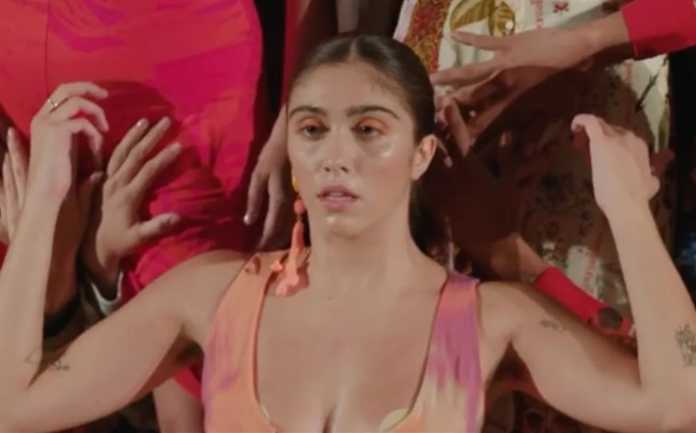 Talk about free-spirited. Lourdes Leon, daughter of music icon Madonna, performed and stripped down for Desigual's "Love Different" art show in Miami. The uninhibited Art Basel performance featured a simulated orgy between its performers.
On Friday, 23-year-old Leon wowed a crowd of art enthusiasts in an artistic fashion show. Desigual, a clothing brand based in Spain, held the show to celebrate "love towards diversity, multiculturalism, and difference."
Titled "Love Different," performers and models wore pieces from the label's 2020 collection. These were showcased down a catwalk. Leon, who obviously inherited her mother's Knack of stealing the show, was the last to reach the platform at the end of the runway.
Performers began to pair up, and kiss following Leon's contemporary dance routine. Towards the end of the show, they stripped down to only flesh-colored underwear and nipple pasties. Models and performers then began to simulate an orgy as they lay on top of each other.
On the Brand's official Instagram profile, the Brand wrote: "'Love Different' is a performance created by the artistic direction of @carlota_guerrero to showcase the most iconic pieces of Desigual 2020."
"A representation in which the Catalan artist affects the most basic and universal act of love: the kiss…"
In case you missed it, you can watch the whole performance in the video below:
Leon is Madonna's eldest child who followed in her mother's footsteps in the performing arts. In a previous interview with British Vogue, Madonna has expressed how envious she was of her daughter who she describes as "insanely talented."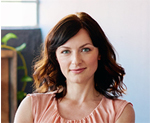 Laura is a reporter and a gossip columnist for Best in Australia. She focuses on celebrities, science and social affairs in Australia and worldwide.