Looking for Best Locksmiths in Wagga Wagga? Here is a list of the top Locksmiths in Wagga Wagga offering services like:
Lockouts, Keys Making, Opening, Repairing, Safes, Rekeying, Key-Cutting, Resetting Safe Combinations, Restricted Key Systems, Transponder, Keyless Entry, Entry Locks, Deadlocks, Window Lock, Leversets, Cabinet Hardware, High-Security Padlocks, Chains, Closers, Hinges, CCTV, Signage & Disabled Grabrails, Install Batteries
The top Locksmiths in Wagga Wagga are:
Riverina Safes & Locks -offers 24 Hours emergency call-out services
Goodlock Locksmiths -has over 1,000 different types of blank keys in stock
Locksmart -holds an NSW police security license
1. Riverina Safes & Locks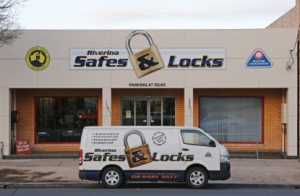 Website: www.safesandlocks.com.au
Phone: 02 6921 3517
Address: 13 Berry Street, Wagga Wagga, NSW 2650
A licensed locksmith providing service for more than 30 years now, Riverina Safes & Locks is one of the most reliable locksmiths in New South Wales. Established in 1972, this family-owned and operated business aims to provide the highest level of security for all of its customers. Servicing, Wagga Wagga and its surrounding areas, they ensure to provide the best service beyond customer's expectation.
Offering locksmith services for residential, commercial, factories and vehicles, they ensure to cover a multitude of security features and services. With fully qualified and highly trained locksmiths, you will be assured that your safety is put as utmost priority. Carrying popular products of locks and keys, you would surely get a complete locksmith package for your protection here at Riverina.
2. Goodlock Locksmiths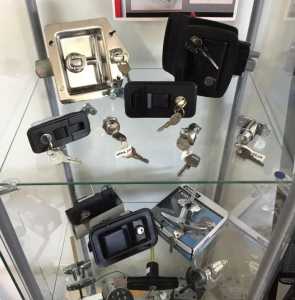 Website: www.goodlock.net
Phone: 02 6925 0235
Address: 219 Urana Street, Wagga Wagga, NSW 2650
Established in 2004 by Rod Edyvean, Goodlock Locksmiths started as a small locksmith company using an old Macuna key duplicating machine. With a good reputation for bringing in quality service, it has grown into a successful venture that is continuously growing with each passing day.
Up-to-date with the latest technology when it comes to different locks and purposes, they guarantee same-day service and even offer other aid and assistance at the customer's most convenient time. Equipped with the current trend when it comes to lock and locksmith industry coupled with professional and well-trained individuals under their employ, it is no wonder that Goodlock remains a strong force for your locksmith needs. Whether for your car, house, office or vault, they are the go-to company that can surely deliver to your satisfaction.
3. Locksmart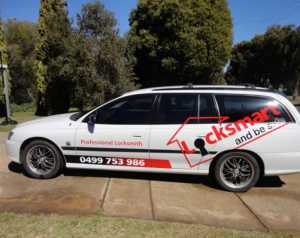 Website: www.locksmart.biz
Phone: 0499 753 986
Address: Wagga Wagga & Surrounding Areas, Wagga Wagga, NSW 2650
A reliable and highly qualified locksmith company, Locksmart and its owner Darren Martin holds a police security license that will ensure customer's utmost safety. A locally owned and operated company, they provide a full locksmith service in Wagga Wagga and its neighboring city.
A premier business that boasts of licensed technicians and master locksmiths, they are equipped to do all jobs, even the one that requires emergency service. Putting value to your money and providing an exemplary quality of work, Locksmart is the most dependable company that you can count on. Affordable, quick and efficient, they are committed in serving all of NSW and ensure that they are worry-free from any possible break-ins and lockout problems.