In large scale industries and commercial places, the industrial boilers are used for different purposes. Right from automobile to manufacturing and from plastic and chemical to paint and dye industries, the role of boilers, and boilermakers is to operate them properly.
You need to hire consistent and experienced professional boilermakers to get your industrial or commercial job done perfectly. The scale of boilermakers can vary according to their experience, and in any case, they must also go through the safety rules and regulations before they start operating the boilers.
What does a Boilermaker do?
The scope of a typical boilermaker is usually quite broad. Below are some of the most common types of work a boilermaker will engage in. These tasks are all in terms of an industrial set-up.
They make and operate all such boilers which act as tanks or reservoirs for oil, chemical, and liquids. While the boiling operation is performed, it is the task of boilermakers to operate the boilers in such a manner that the oil or liquid does not get spilled. In this task, they have to be highly trained.
They also read the blueprints of the entire process of making the industrial and commercial boilers. The boilermaker needs to be highly trained and capable to ensure every step of the process is completely correctly.
For instance, if the boilermakers are working in an industry segment that deals with milk production, they will make tough boilers as reservoirs that can store and generate thousands of litters of milk, and also boil them, so the blueprint of the design needs to be done accordingly.
They also cast pieces of iron, steel, aluminum and other metals and make the boilers. The quality of the iron, steel or other metals that they use, are checked and verified by them before they go to the boiler designing process.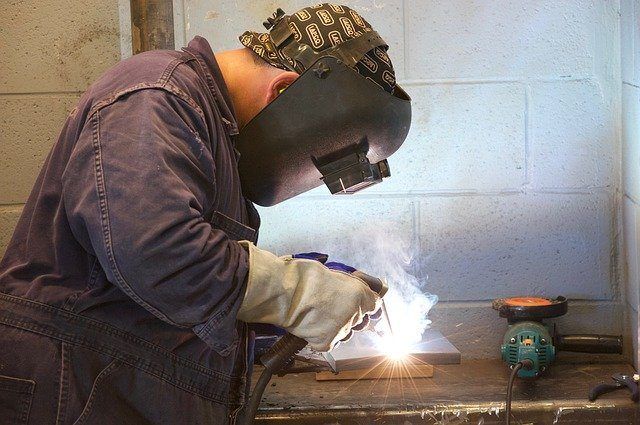 From time to time the boilermakers also work to check the standards and the environmental conditions of the boilers, so that they have full functionality and they can be utilised to contribute less to environmental degradation and pollution.
In short, it is the task of the boilermakers to indicate the environmental standard of the boilers which they make. This is the reason why professional and expert boilermakers are hired by natural resource companies.
How To Become a Certified Boilermaker?
There are multiple conditions to be fulfilled in order to become a certified boilermaker. Right from apprenticeship to on-job training, proper on-field handwork, certificate and experience, the boilermakers need to go through different phases before they actually learn how to make and operate boilers.
They must know how to use tools, how to do proper welding and the entire process of rigging. There are many certificate programs for becoming a certified boilermaker, but in any case, it is the work of the boilermakers which can only be learned if a person enrolls for a detailed course curriculum of about three to four years.
Why Have Boilermakers Become Inevitable Part of Every Industry?
There are multiple reasons why boilermakers have become an inherent component of any refinery project, or of any industrial segment. For instance, if they work in mining industries and refineries, they have the actual knowledge of the surface verification, and how to operate the full-scale boiler to the industrial usage.
Apart from this, if they are also experts in gas metal cutting and at welding, this can also add to the company's profit, and so they can hire a single worker for single salary, who can be used for multiple purposes.
Now there are many boilermaker jobs available in the market, and depending on their experience and qualification, the salary can be determined. Finding the perfect job doesn't have to be so hard when you have the right skills and training!