Family matters can often be complicated, if there's a legal issue or dispute affecting your family then you might be considering hiring a specialist in Family law to help you resolve your problem or manage your affairs.
Lawyers that specialise in Family law deal with many important matters relating to the family unit, most often relating to marriage, divorce, children and assets, although it is also common for them to deal in very serious matters and sensitive areas like child or spousal abuse, kidnapping of children or adoption.
You might also seek them out for problems relating to alimony, custody, prenuptial agreements or property settlements.
Family law is a diverse and dynamic speciality area and can be integral for the smooth resolution of family issues in the legal space.
With so many highly recommended firms in Melbourne it can be difficult to discern the right one for you and your family. When dealing with private family matters it's important to have the most professional and discreet Family lawyer on your side. Read on below to find out all about the top Family lawyers in Melbourne!
Local Family lawyers in Melbourne:
#1 Resolve Conflict Family Lawyers & Mediators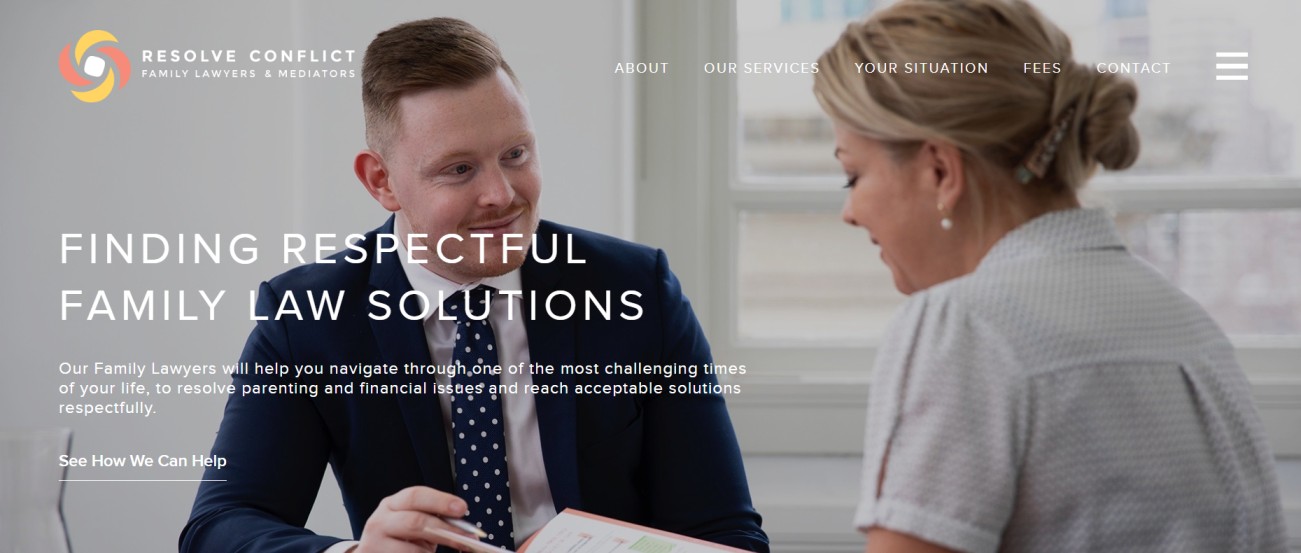 Website: www.resolveconflict.com.au
Phone: (03) 9620 0088
Address: 2/22 William St, Melbourne VIC 3000
Resolve Conflict Family Lawyers & Mediators are a boutique family law firm based in Melbourne. They are renowned for their client-focused, compassionate and holistic approach to Family Law issues, and possess over 40 years' experience in the field.
Origins:
Resolve Conflict Family Lawyers & Mediators was founded in 2008 by Catherine Gale, a family lawyer, mediator and leader of Australian collaborative law. She was driven to create a firm that was truly passionate about supporting clients through difficult life experiences.
What they offer:
Catherine's team are client focused and understand that every client is unique; whether they are considering divorce or already have and want to formalise it, her lawyers are ready to assist. They know that most people want to avoid going to Court if they can, and they offer a range of services to support solutions without Court, including mediation, negotiation and collaborative practice.
Their expertise:
If you do need to go to Court, the highly experienced litigation team will be there to support you every step of the way, so as to achieve the best possible outcome.
Parenting: Whether you need help sorting out child custody arrangements, parenting plans or deciding where your child will go to school, they can help.
Financial: Creating a financial settlement with your ex-partner can be difficult, but the team at Resolve Conflict Family Lawyers & Mediators can help make the process easier. They can assist with things like child support, division of assets, and family trusts and inheritances.
Relationships: Whether you want support with a prenuptial agreement, divorce application or spousal maintenance, the team at Resolve Conflict Family Lawyers & Mediators will tailor an agreement to meet your needs.
#2 Pentana Stanton Lawyers

Founded in 2014, Pentana Stanton Lawyers has evolved into one of Melbourne's fastest-growing full-service law firms.
It pairs an empathetic approach with practical, outcome-oriented advice, and operates with a specific focus on a family law, criminal law, and commercial law.  With offices in Melbourne CBD and Dandenong and in-house fluency in nine different languages, Pentana Stanton is legal representation for all Victorians.
Family law matters can be financially and emotionally stressful – which is why Pentana Stanton's family law solicitors aim to settle through negotiation and ADR. When circumstances require going to court, their team works with clients to achieve swift, favourable outcomes, even in the most challenging circumstances.
In criminal cases, Pentana Stanton helps Victorians make their voices heard at bail applications, sentencing hearings, and jury trials. Their team works with clients to resolve traffic offences, summary offences, and indictable charges.
Pentana Stanton also acts as a full-service partner for small and mid-sized businesses. With several highly experienced commercial solicitors, they focus on supporting key business outcomes, making them an ideal match for startups and other rapidly scaling companies.
Contact:
Website: pentanastanton.com.au
Phone: (03) 900 22 800
Address:
– Melbourne CBD Address: Level 3, 552 Lonsdale Street, Melbourne VIC 3000
– Dandenong Address: Suite 9 (Level 1) 50-54 Robinson Street, Dandenong VIC 317
#3 Knight Family Lawyers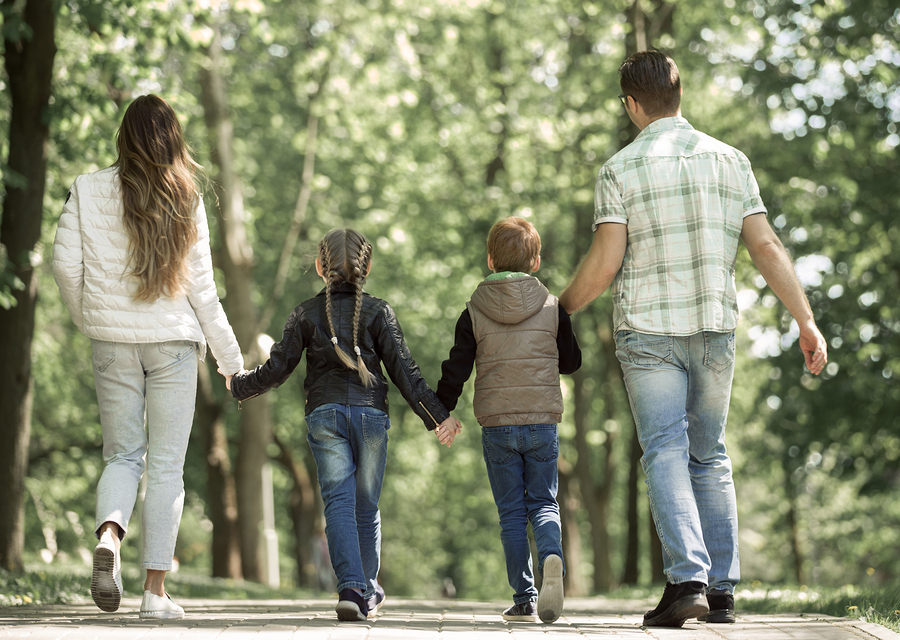 Address: Level 9, 440 Collins Street, Melbourne VIC 3000
Knight Family Lawyers are a local Melbourne service provider that have a big service offering with the kind of service excellence you would usually only expect from smaller firms. They offer affordable options and tiered services for those in seeking legal advice relating to family law matters.
They have a client oriented approach and are sensitive to the emotional and financial requirements of their clients when dealing with delicate family issues.
They can help with legal issues relating to divorce, child protection, abduction, child relocation, family violence, grandparents rights, property settlement and intervention orders – to name a few.
They are responsible in pursuing all reasonable avenues, including negotiation and dispute resolutions channels prior to proceeding to litigation.
Their client service offering is unparalleled and you can be assured that you will be dealing with the same lawyer and team throughout the entire process.
If you want an ethical, reliable and affordable Family lawyer to guide you in Family law matters then Knight Family lawyers in Melbourne is the way to go.
#4 Melbourne Family Lawyers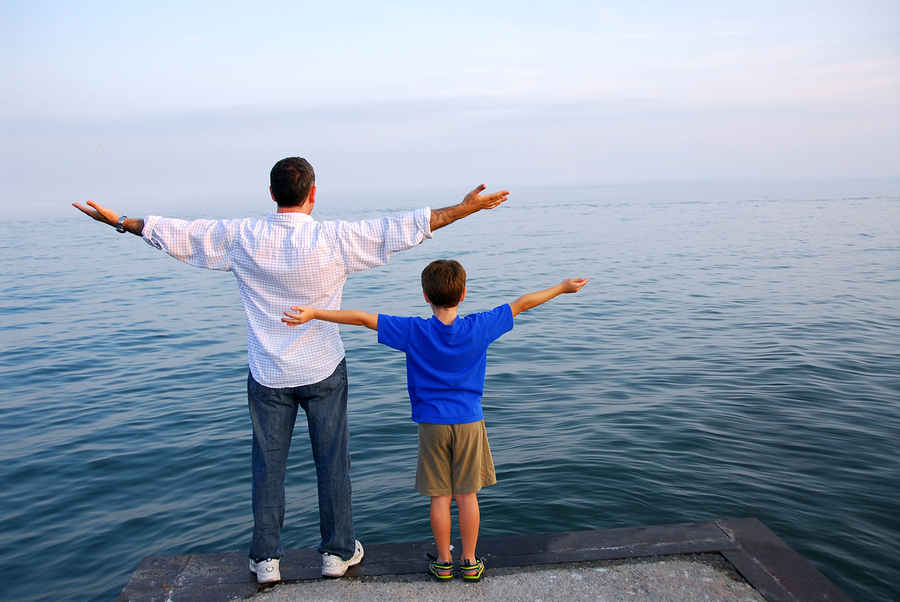 Melbourne Family Lawyers are specialists in a number of areas on interest in family law, including property settlement, financial and custody disputes and parenting disputes.
This firm is top tier in the Melbourne area when it comes to Family matters because of the level of expertise offered in-house. At Melbourne Family Lawyers, each and every lawyer is accredited by the Law Institute of Victoria, confirming that they are top of their field in terms of expertise. Only the best lawyers become accredited by this prestigious institution.
The experienced staff at Melbourne family lawyers are well versed in the court room ad have attended to cases everywhere from Federal Magistrates Court to the High Court of Australia.
That said, many cases need to even get to court, as the experience law specialists are knowledgeable in dispute resolution and handling matters outside of court which can often save considerable time and money for clients.
They're one of the best in Melbourne when it comes to sensitive family issues, and can even refer you to a number of psychologists and counsellors and point you towards useful resources for family law matters.
#5 Blackwood Family Lawyers

Address: 3/224 Queen St, Melbourne VIC 3000
Blackwood family lawyers are a smaller firm located in Melbourne CBD that deal with a variety of family law matters. Unlike many larger firms, they offer attentive, personalised client service with their team of four highly experienced lawyers whom have over 50 years of Family law experience between them.
They cover all areas relating to divorce, settlements, arrangements for children, pre-nuptial agreements and child support.
The best thing about working with Blackwood Family Lawyers is that you know you will be dealing with a tight knit team of specialists who have worked exclusively in family law for many years. You can expect to deal directly with the three senior Principal solicitors in the business, Wendy Jenkins, Paul Ross and Marita Bajinskis, as well as their expert team of Senior Associate's.
Blackwood take a patient approach when dealing with family matters. Not only can you find a clear breakdown of common terms on their website, but they ensure you're in the loop throughout the entire process and keep you up to date on legal proceedings.
Blackwood Family Lawyers take a practical and cost effective approach to family law. If you want to know you in good hands and trusting your legal issues to a team of knowledgeable experts, then Blackwood is an excellent choice.
#6 Taussig Cherrie Fildes

Address: 530 Lonsdale St, Melbourne VIC 3000
Taussig Cherries Fildes is a Melbourne firm with an exceptional reputation. If you're looking for the best, then look no further because this firm is top tier. They're service excellence is unparalleled and they are the only firm in Melbourne to be ranked first tier for family law matters.
The team at Taussig Cherrie Fildes is highly experienced and well regarded in the industry, made up of a number of family law specialists with many years of experience.
Many of the internal team members are accredited family law specialists and recognised for their expertise. Debra Cherrie and Paul Fildes have both been recognised and awarded two of the five lawyers in Australia considered to be preeminent family lawyers. Paul Fildes is a regular presented on Case Watch and both Prinicipal's have contributed invaluably to the field of education relating to family law matters.
They offer comprehensive service is all matters relating to family law with services relating to a number of key areas, including complex financial matters, tax arrangements, divorce and separation, child custody arrangements and paternity disputes.
Taussig Cherrie Fields are the number one choice in Melbourne.
#7 PCL Lawyers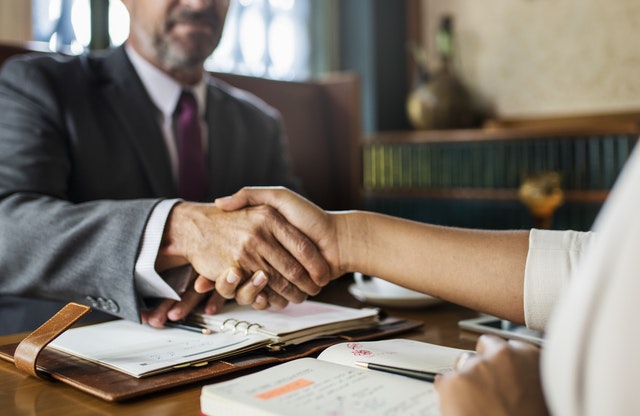 Address: 8/446 Collins St, Melbourne VIC 3000
PCL Lawyers are a firm located within Melbourne with offices in the CBD and Melbourne suburbs. They have excellent reviews, testimonials and word-of-mouth recommendations from satisfied clients and rate 5 stars online when searching for local businesses.
They're goal is to provide practical guidance and fast, effective solutions to common family law issues relating to separation, property settlement and children's matters.
They also specialise in a number of other legal areas, so can offer help and advice for other general legal issues.
PCL lawyers have a long history of experience in the court room, so you can be confident that yout in good hands if your matter does need to be settled in court.
The best thing about PCL lawyers is that they do not rope you in to any financial obligation as soon as you make contact, as some firms might be. If you'd like to discuss legal matters with them, you can contact them completely obligation free.
PCL lawyers are a great pick for family law needs in Melbourne, with their network of convenient local branches there's sure to be one close to you.