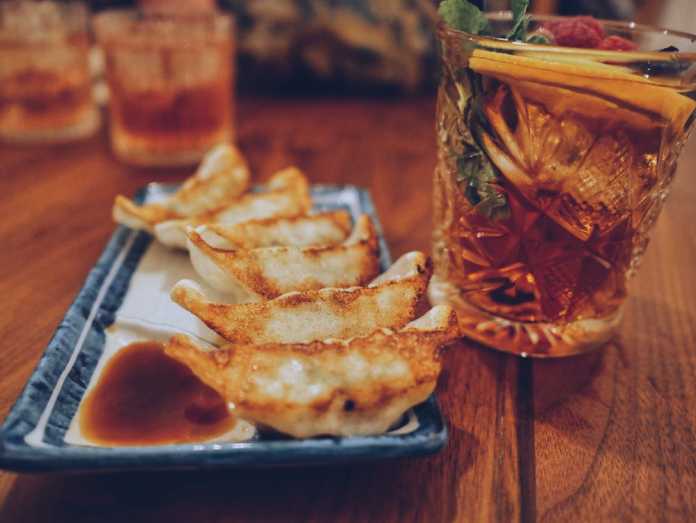 Below is a list of the top and leading Dumplings in Hobart. To help you find the best Dumplings located near you in Hobart, we put together our own list based on this rating points list.
Hobart's Best Dumplings:
The top rated Dumplings in Hobart are:
Mu Lan Restaurant
Aloft
Pot Sticker Dumpling House
Mu Lan Restaurant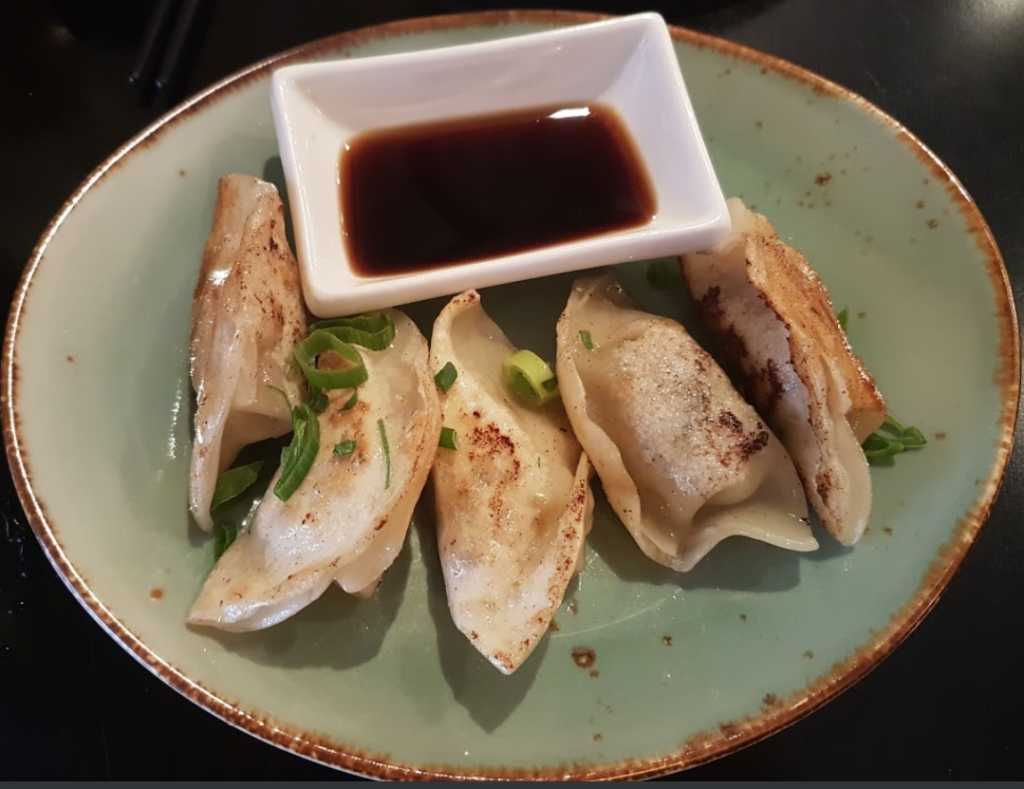 Mu Lan Restaurant is a contemporary gourmet establishment specializing in Shanghai and Sichuan style food.
An ideal night out for couples or groups, Mu Lan is highly recommended by locals and is well-known for its exceptional Chinese cuisine with a modern twist, pleasant ambiance and staff who "always have a smile on their face." Mu Lan uses traditional Chinese ingredients combined with local flavours served in a modern Western style to offer up-to-the-minute, mouth-watering dishes.
Products/Services:
Pan Fried Lamb Dumplings, Prawn Dumplings, Steamed Vegetarian Dumplings, Appetizer, Soup, Poultry, Beef and Lamb, Pork, Seafood, Noodles and Rice, Vegetarian Selections
LOCATION:
Address: 343 Elizabeth St, North Hobart TAS 7000
Phone: (03) 6231 3609
Website: www.mulancuisine.com.au
REVIEWS:
"Great all round experience. Service was great. Had such a huge range on the menu. Salt and pepper tofu was the highlight." – Allison McIntyre
"Lovely staff! Super relaxed atmosphere, quick food (so i you want a nice dine and wine, order starters first and mains later!) amazing quality. Try almond prawns!" – Jorinde Tenten
Aloft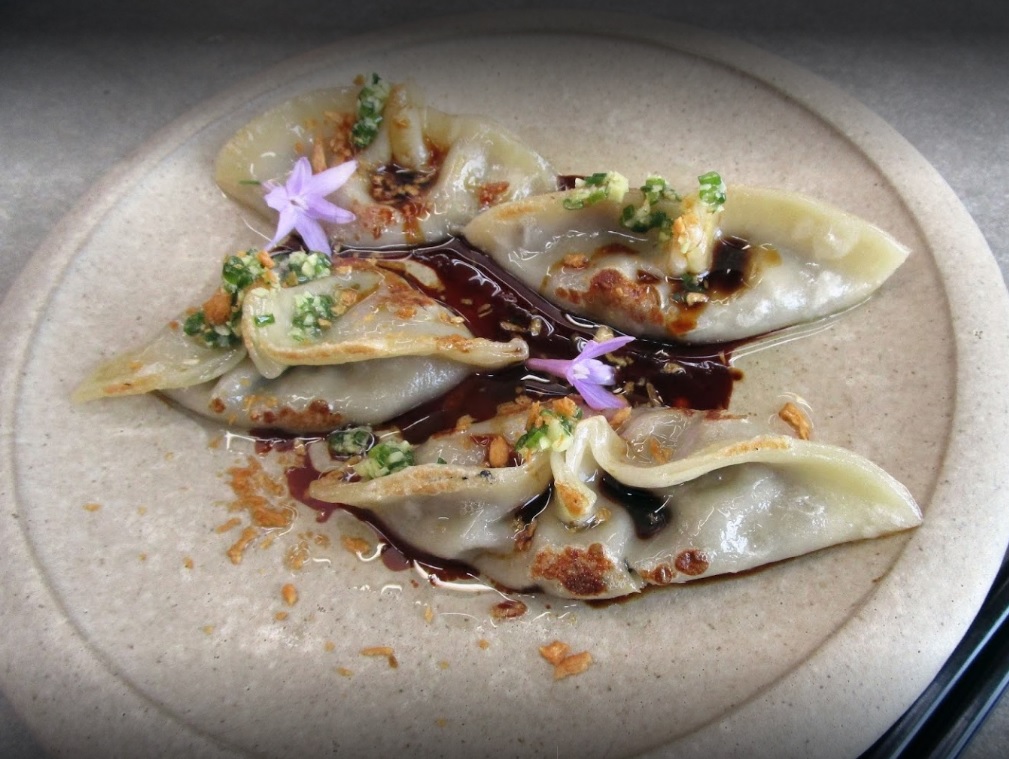 Aloft is passionate about local produce. Their menu reflects the changing seasons and the raw nature of Tasmania. They want to highlight the relationship between nature, quality produce and our cultural history.
At Aloft, you get a window seat to one of Hobart's most spectacular harbour views. As well as the main dining area, their open-plan restaurant has bar seats overlooking the kitchen, where you can watch the chefs at work. Sit by the window and share from the tasting menu, or enjoy some snacks with a glass of wine at the bar.
Products/Services:
Wood Ear Mushroom Dumplings, Bug Dumplings, A la Carte Menu, Desserts, Banquet #1 Menu, Banquet #2 Menu, Pescetarian Banquet Menu, Vegan Banquet Menu, Vegetarian Banquet Menu, Coeliac Banquet Menu
LOCATION:
Address: Pier one, Brooke St, Hobart TAS 7000
Phone: (03) 6223 1619
Website: www.aloftrestaurant.com
REVIEWS:
"Delicious food, well presented, good size portion, excellent staff that were friendly, we were able to go very them a rather complicated order and she remembered it all without fail. Interesting and delicious wine menu, and were able to cater for vegetarians and celiacs. View was also excellent." – Mat Keyzer
"Excellent timely service by Ebonie and all the staff we had contact with, on par with some of the best establishments in the country. Food has a modern Australian /Japanese style which is expertly executed with perfect balance. There is an adequate wine and beverage list which complements the food and the space well. Smaller portions but perfectly adequate with the shared pavlova for dessert. Highly recommended for foodie travellers passing through Hobart." – Michael Reynolds
Pot Sticker Dumpling House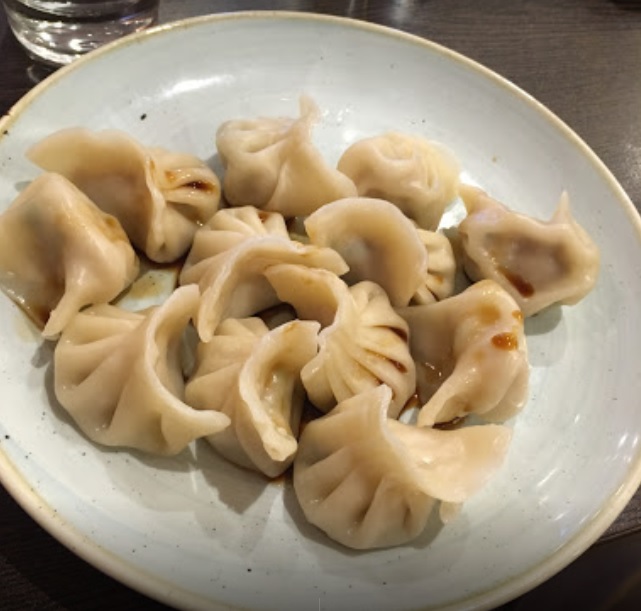 Pot Sticker Dumpling House serves delicious dumplings, stir-fried noodles, and irresistible noodle soups to the local community.
Their menu also includes all of your favourites such as Mongolian Beef, Kung Pao Chicken, and Roasted Duck. They pride their selves on their exceptional quality and customer service and look forward to seeing you soon!
Products/Services:
Boiled Dumplings, Pan-Fried Dumplings, Pan-Fried Vege Bun, Snack Menu, Noodle Soup Menu, Wok Tossed Menu, Stir-Fried Noodle Menu, Stir-Fried Rice Menu
LOCATION:
Address: 3/138 Collins St, Hobart TAS 7000
Phone: (03) 6224 3858
Website: www.potsticker.com.au
REVIEWS:
"One of the best meals I have ever had in Hobart. This is my third time in Hobart and finally found a decent Chinese food place for cheap price! Service was quick, it was 4pm but full considering it is Monday today. Dumplings and noodles were delicious." – Mihye Kwon
"Food is pretty decent here. Staff are friendly and went out of the way to allow us to use the staff toilet (as we were on the road for hours prior). We love the dumplings here. We usually order variety of dishes to share so far everything taste great. Having chilli oil as a condiment on the side is a plus." – Shaun Ewe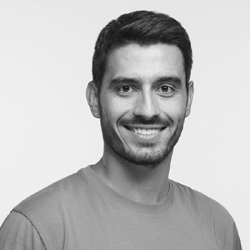 Executive Editor at Best in Australia. Mike has spent over a decade covering news related to business leaders and entrepreneurs around Australia and across the world. You can contact Mike here.