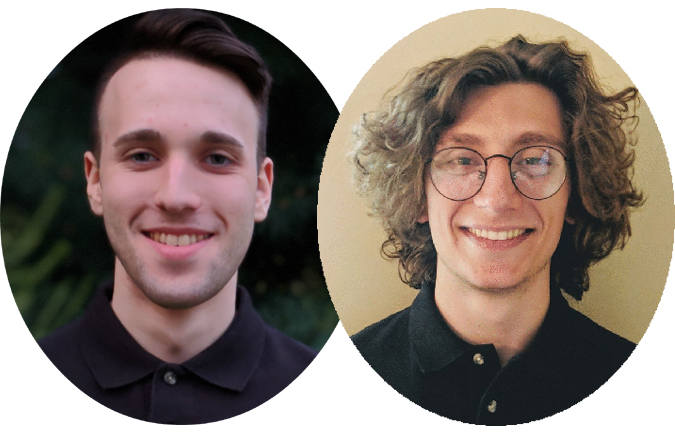 Domenic Dioguardi and Michael Di Donato are co-Presidents of Silver Spine Media, a digital marketing agency based in New Jersey. Their company can build websites from scratch, as well as working on the branding and developing e-commerce capabilities.
Domenic, Michael, how did you get involved in digital marketing?
Dom: I started doing digital marketing for my mom's business in New Jersey. In the beginning, I didn't even know I was doing something called digital marketing, I was just making edits to the website, creating social media and vendor accounts on a bunch of platforms and occasionally running Google ads.
At some point, I saw a correlation between my edits and the views on the (Google Business) account. Eventually, I had an idea to start doing these tasks for other businesses but didn't know where to start, it just so happened as I was thinking this an ad for an online marketing course came on so I bought it. Ever since then I have been studying and getting better at digital marketing.
Mike: In New Jersey, we are surrounded by businesses of all kinds. I see that a large amount of them don't know what specific actions to take to truly make a difference in their business. After learning about online marketing, I noticed what they were lacking. It came down to the online presence being unorganized, the way they went about selling their products or services, and the website being old or badly optimized.
So far every one of our clients has said something along the lines of "I hired someone a year ago to help my business but nothing is happening." or "My website host is always messing something up." We want to be the team to clean up the messes and get businesses running smoothly. After seeing a lot of sketchy looking online advertising agencies offering pointless services, we knew we could make a difference.
What makes Silver Spine Media different to other agencies?
Dom: We don't offer a service unless we think it will pay for itself and turn a profit for the client. We also want our services to work as intended and sometimes that means we have to do something completely different before we get to the main thing, we want our client's online presence and marketing efforts to be perfect and work as intended for years.
One of our goals is to rid the online marketing sector of bad practices. We want to implement something simple yet highly effective that moves our client's business forward and doesn't keep them up at night wondering what's going on. On our packages, we put a description of the service this way there is full transparency of what we are going to be doing.
Mike: I see countless web design companies right now in 2019 making cookie-cutter websites that look old and are missing tracking capabilities, on page search engine optimization, security, etc. Nothing against other companies, we just put a lot of time into coming up with an ethical and unique service. We don't want to continually charge someone for a service that has no impact.
What is your process for building a website from scratch?
Dom: We build websites on WordPress with Elementor to create aesthetic and marketing optimized sites. When we build a website it always starts with looking at what sites are ranking #1 – #5 in the industry our client is in. If the project is for a company that has specific needs we will have a design session with them.
While looking we take note of the best elements and put our twist on it, next we look for a few keywords we can implement on the pages, and then the client sends us photos of their work, products or, equipment and we start making the site. Once the site is done we go behind the scenes and make sure all the stuff the Google bots look at is all in place so the website has a good chance of ranking for the keywords we chose.
How does e-commerce integration help a website/company?
Mike: E-com integration can help in so many ways you wouldn't think of. Adding commerce to a site with a physical location can boost local sales and with or without a physical location. It can help with Google ranking in some industries, and create opportunities for wholesale and product collaboration. We have seen this first hand with stores we manage. On top of that, having a clear and easy to follow online sales processes will improve your business's customer experience.
How quickly does it typically take for your clients to start seeing results?
Dom: They usually see results within the first 20 days, at the latest they will see results in month two with our paid advertising packages. We only complete services that we know will directly provide a return on investment. We offer services such as on-site SEO/UEO (User experience optimization), optimizing an already existing website, and creating a marketing optimized website that takes more time to have an effect but still provides a return.
Do you mainly provide services for local clients?
Mike: Most of our clients are in New Jersey because we live there. But, we have clients nationwide. Mainly California because digital marketing is more common there. There are a lot of online marketing agencies there. Because of that, business owners there have a good grasp of what we offer.
What makes Silver Spine Media a company people can trust?
Dom: When we are not working on a website, creating ads or networking; we are reading books and learning from the likes of Sam Ovens, Gary C. Halbert, Eugene Schwartz, Robert Greene, Eben Pagan, Grant Cardone, and the RSD team. Our type of business is not new so we focus on learning the best of the best information this way we have an edge and become more trusting people in our field.
Mike: We love not only executing this knowledge but to teach it as well. Aside from learning what makes the most impact on business so we can continually provide an effective service that gets exponentially better for our clients, we also teach some of these things as well. We offer courses and lessons on how to execute certain strategies. We also created a few ebooks that are free to download on our site, the books cover the bare minimum of what any business owner can do online to make a big impact in their marketing efforts.
What does your social media marketing involve?
Mike: We run Facebook ads, Instagram ads, and teach social media posting processes like posting content at the right time, finding the best hashtags, targeting local viewers, etc. We enjoy teaching businesses things that can help them gain exposure while we do the important and technical things like running targeted advertisements that get their business attention. This is when the teachings from the people Dom mentioned in his last answer come into play.
How do you bring in more customers for your clients?
Dom: It all starts with proper web design and a few online accounts, a good website is the foundation of a proper online presence along with a Facebook page, Google business page, and Yelp page. If we have the client agree to website optimization we start with that. After that we can show results by running online ads for them on Google or Facebook.
A more long term approach would involve improving the current state of their online rank and building their online reputation. We do this by optimizing the website on the back end, acquiring backlinks, and posting relevant content on their website. This makes it so their website can appear higher on Google for a specific set of words This approach takes weeks and months but it is more permanent and can last years.
Mike: I agree, we love taking these types of actions that have a heavy influence on a business's revenue. Something else we also like to do is teach our clients how to do a lot of marketing tasks themselves. We offer lessons in posting and monetizing social media to reach a targeted audience along with other tasks that would take us away from doing the more complicated actions of building long term revenue for a business. We believe in working as a team with our clients to provide them with the most effective results and create them a learning process that will stay with them for a lifetime.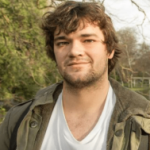 Kieran is an editor at Best in Australia and has written for many well-known businesses. No matter his task, he always writes from his heart! He has a passion for a variety of different areas, including the digital world, sport and anything news related.