If you are currently going through a divorce or about to start the legal proceedings for your marriage separation, then you're aware of how emotionally draining and painful the process can be.
It can be incredibly hard to think with clarity, logic and reason when you're reflecting on all the beautiful moments you shared with your spouse and your children. If you need expert divorce lawyers in Campbelltown, read the following guide on some of the best solicitors in the area.
The top 3 divorce lawyers in Campbelltown
Here are the leading Campbelltown's solicitors dealing with family law matters:
#1 Gryphon Lawyers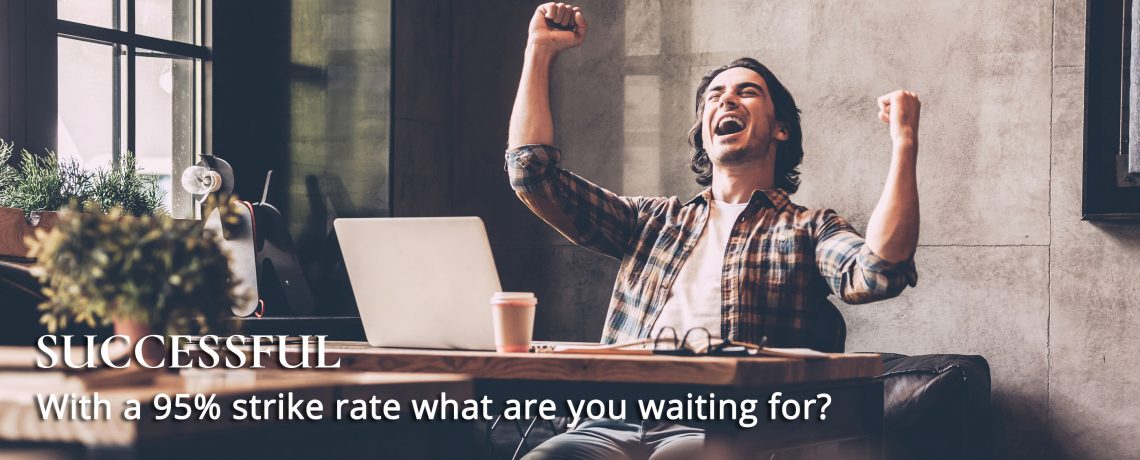 Gryphon Lawyers – www.gryphonlawyers.com.au is one of the most respected law firms in the Campbelltown area. Jack Chanthivong is the founder and principal solicitor of the firm, equipped with over a decade's worth of legal experience. Jack understands that a legal firm is more than just about providing a service. As a client, you don't want a robot – you want someone who can empathise and appreciate your circumstances. You want someone with a personality, who will be honest and transparent when you need to hear information that might distress you.
A lawyer shouldn't have to convince you why they are the best choice for your matter. You should know just by meeting them. And getting the answer to that question is simple – meet your solicitors for chat and you'll know. Gryphon Lawyers will strive to bring a heightened level of professionalism and expertise to your legal matter, ensuring that your divorce runs smoothly, without any obstacles.
This law firm brings a high level of enjoyment and passion to what they do. They understand that this is a difficult part of someone's life and something that they want to get over with quickly. Fortunately, Gryphon Lawyers have the technical expertise and skills to ensure that your matter progresses quickly, saving you time and money.
Unlike other legal firms, Gryphon Lawyers is adamant about giving their clients financial clarity. Their aim is to ensure that clients are certain about their costs and monetary obligations to the business. As a result, they offer several financial payment options. For those wanting security over their invoices, Gryphon Lawyers can provide clients with a quote consisting of a fixed fee in recurring payment instalments.
Alternatively, clients can be charged a fixed monthly retainer if that is preferable. This is only offered in some circumstances and is dependent on the length of the legal matter. Either way, there is clearly a lot of flexibility when it comes to paying Gryphon Lawyers. If you're going through a bitter divorce, don't waste your time with average legal representation. Get in touch with Gryphon Lawyers today!
#2 Meehans Solicitors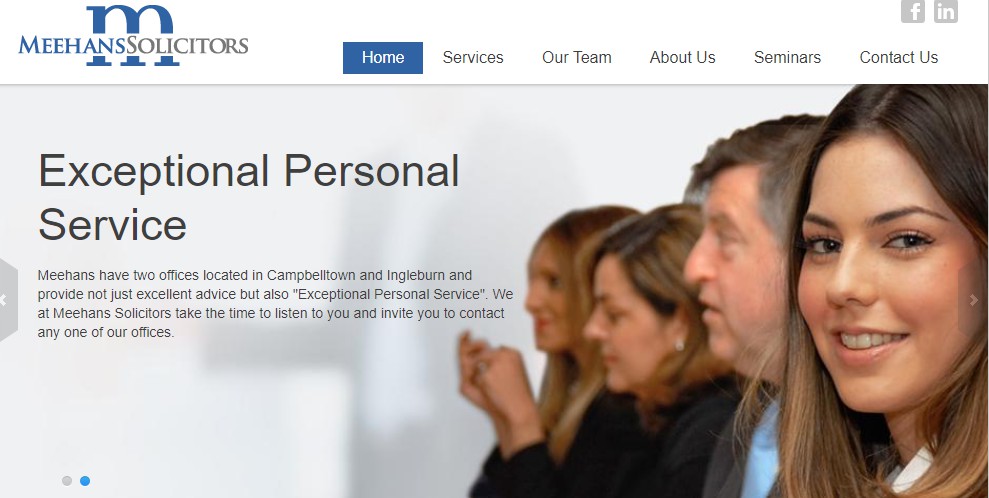 Meehans Solicitors is a legal firm you can trust and respect. Paul Meehan is the Principal Solicitor for the firm and has been providing legal services across a wide range of areas for over a quarter of a century. While his main area of expertise is property law, he is well equipped in handling family law cases and franchising law matters.
Sean Cahill joined the Meehans' team in 2002. He is one of the firm's top accredited Family Law specialists and one of only 300 accredited family lawyers in New South Wales. To put that in perspective, there are over 20 000 lawyers in New South Wales. Sean has been able to combine his level of experience and practical knowledge of family law to get the best results for his clients.
Meehans Solicitors are bound by their desire to deliver their clients with exceptional standards of service. Indeed, the team are committed to courteous and prompt in all their dealings with their clients. Furthermore, the team is devoted to making sure that all clients are clear about the billing and what they owe. The last thing you need is to be mislead by your solicitor – someone who was supposed to be making things easier for you.
Moreover, Meehans Solicitors guarantee the best legal representation, regardless of what legal matter you present to them. Meehans wants to ensure that all clients feel empowered and confident. The firm is always open to feedback, as they see this as a way of improving their services in the long-term.
#3 Able Defence Lawyers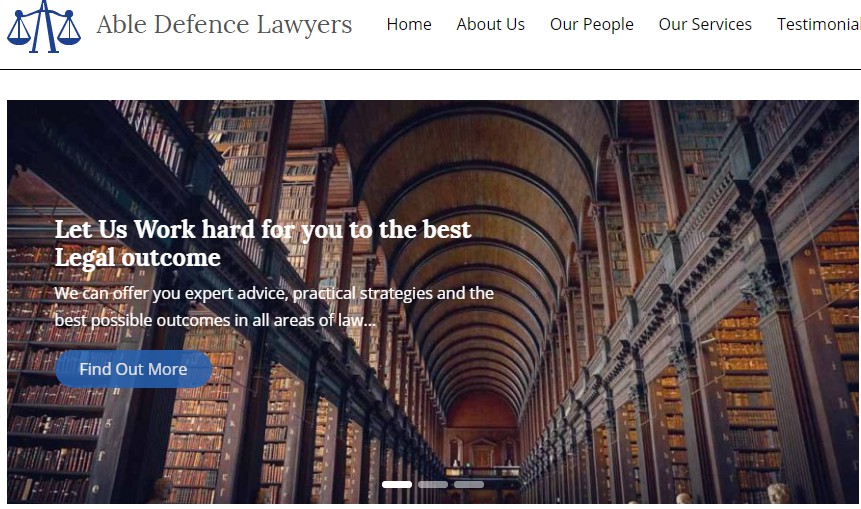 The last entry in our list is Able Defence Lawyers. They are a well-established legal firm with offices in both Campbelltown and the Sydney CBD.
Able Defence Lawyers have a team of dedicated and reliable legal professionals who can help you through a messy divorce or a bitter child custody battle. Annette Wood is the Principal Solicitor of the firm and has over 2 decades' worth of experience in the field of law. You only need to check out their list of testimonials to reinforce how successful they have been while in operation.
However, Able Defence Lawyers don't just offer services in family law. In fact, they can offer their services across a wide range of legal disciplines, including criminal law, traffic law, personal injury, conveyancing, civil disputes and even litigation processes. If you believe that Able Defence Lawyers could assist you with your legal case, get in touch with them as soon as possible. Set up a face to face meeting and start going over the specifics of your case.
Conclusion
So, if you are going through a divorce at the moment, make sure you get in touch with a legal representative that you trust and see as reliable. A good place to start would be to start contacting some of the names on the list. They possess the necessary experience to ensure that you get the settlement given your circumstances and aims.
Going through a divorce can be difficult. It can be an emotional and traumatic time for all involved, especially young children, who may not understand what is going on or why it is happening. At the end of the day, the best way to get through this difficult process as quickly as possible is to get a solicitor who can handle all the stress.