If you have a passion for creativity, expressionism and beauty, then you should certainly consider a career in the makeup cosmetic scene. In this industry, men and women can work with recognised agencies and businesses or make their own rules and hours by being a freelancer.
Some makeup artists move into the film and television scene, providing cosmetic assistance to professional actors and actresses. So, if this line of work appeals to you, read this article to find out more about the daily life of a makeup artist in Hollywood.
Where does it all begin?
Naturally, one needs a lot of experience to become a professional makeup artist qualified to work on television and film sets. If you have a passion for cosmetics, the best thing you can do is practice and experiment. It's a very practical profession, so learning the trade first-hand is very important.
Take for example Vincenza Celentano. With over 15 years in the makeup industry, Celentano has worked on a variety of awesome films and television shows. Indeed, she worked in the makeup department on the set of the 2008 film "The Chronicles of Narnia: Prince Caspian", which grossed over $419 million US at the box office. She also worked on the Percy Jackson sequel titled "Sea of Monsters", which was released in 2013, and more recently was Isabella Rossellini's makeup artist on the show "Shut Eye".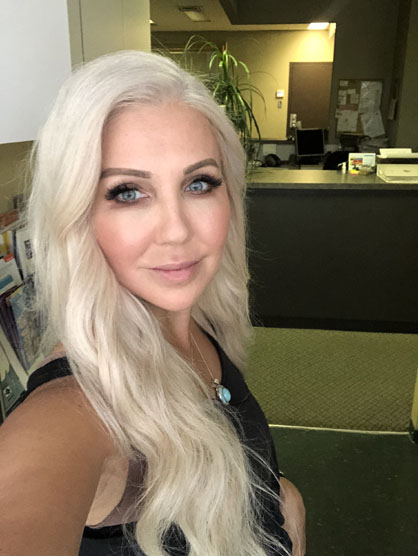 Before that, she was also a credited makeup assistant on the television show, "Fringe", which ran for five seasons from 2008 to 2013. She worked on 11 episodes of the series. However, before Celentano was able to nab these top-quality gigs, she was honing her craft in her personal time. This is a crucial part of breaking into the makeup industry and getting the best jobs available! If you need help with anything related to makeup, skincare or lash treatments, she should be your first point of call – particularly for lash extension treatments like those seen in the movies "Power Rangers" and the TV series: "Once Upon A Time". Check out Vincenza's website http://hausofv.ca to find out about everything from beautiful skin to realistic lashes!
Are qualifications necessary?
It is always in your best interest to consider tertiary education. The Institute of Makeup Artistry offers a wide range of cutting-edge courses, designed to equip students with the necessary skills and knowledge to thrive in the industry. The institution even offers a specialist Diploma of Screen and Media, which consists of a 12-module course. All learning is online, meaning content and assessments are uploaded onto the class database.
While qualifications are not paramount, it is certainly a good decision if you want to improve your career prospects. Learn from the experts on how to improve your skills, perfect your craft and get more freelance work or movie set gigs.
What are the benefits of being a makeup artist?
There are many great advantages of being a makeup artist. Firstly, it is practical, hands-on work, so you always feel like you are doing something and being productive. Secondly, the work can also be very rewarding. You can help people look good, which helps them with their confidence and self-esteem. It is a privilege to work with people who are putting their trust in you to make them look the best they can be! Finally, you also get to meet a variety of different and interesting people, meaning every day is fun and new!
What is the average day like?
In a dynamic industry like the makeup sector, there isn't really an "average" day. However, most days would begin with checking emails and updating any inquiries. If you're working on a film set, you'll either be on site or travelling to the set location (permitting it is close to your residence). If not, your day could consist of bridal makeup parties, makeup lessons or services for other special occasions. The average working day would end with updating invoices and accounts, along with sorting out your kit (re-stocking, cleaning brushes).
What are some daily challenges?
The work of a makeup artist can bring some daily challenges. Sometimes you're on feet all day and won't get much of a chance to sit back and relax. It can also be a highly stressful and intense occupation, with erratic schedules and inconsistent work. Some clients will demand excellency and perfection, so you need to be on your game from the beginning. It's very important to never stop learning, ask your client what they want specifically and to be patient. Rushing your work won't make things better.