Building a good career takes a lot of perseverance, a little heartbreak and a lot of hard work along the way. When you first start, you'll probably go through a few rejections that can leave you feeling devastated, but if you work towards it, you'll find something that suits your needs.
Getting to know Coles businesses
Starting your career in retail can be daunting with the myriad of options around. As one of the largest grocery chains around, Coles employs over 100,000 people across the country at over 2,500 outlets. And serves over 21 millions customers shopping there every week.
Operating across large cities and rural towns, there are several job opportunities for those seeking a meaningful career with Coles. The grocery chain even offers a range of education opportunities for employees. Some of them are:
Structured in-store training
World-class graduate program
Specialist academies and experiences
Coles operates a range of different businesses under its brand, which makes it an excellent choice for starting off your career in the industry. Some of the businesses Coles operates are:
Coles Supermarkets – Coles Supermarkets are full service retail operations across Australia's states and territories.
Coles Online – Coles Online allows customers to shop from a full suite of products from the comfort of their home or wherever they please. This 'anytime, anywhere' proposition has been popular with busy people who prefer getting their groceries delivered. Delivery options include same day, overnight drops or store pick-ups. A dedicated team is assigned to serving online customers as best as possible.
Coles Liquor – Coles also sells liquor with 900 stores across the country. Some of the recognisable Coles brands include Vintage Cellars, Liquorland, First Choice Liquor and online liquor.
Coles Express – Coles Express is a leading convenience store and fuel outlet across 700 locations in Australia. The brand employs over 5,000 people.
Coles Financial Services – Coles Financial Services provides a range of services to clients, including credit cards, insurance and personal loans to families across Australia.
Flybuys – Flybuys is a highly popular loyalty program in Australia with nearly 8 million members who are active on it. Coles is a 50% shareholder in the company that owns the rewards program and is also a noteworthy participating partner.
Spirit Hotels – Coles operates Spirit Hotels in Western Australia, New South Wales, Western Australia and Queensland.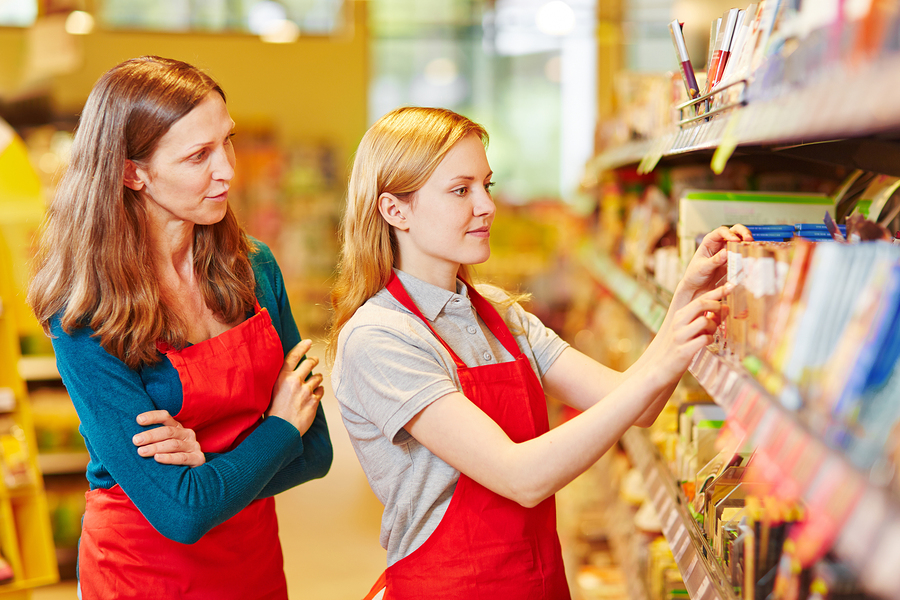 What has Coles done in recent years across Australia
Coles works across its stores, support office and distribution centres to ensure customer satisfaction, and to support local communities, suppliers, farmers and the environment. There are some exciting things that Coles has done and been recognised for in recent years across Australia. Here are some things you should know about:
Coles works with SecondBite to deliver over 83 million meals to people who are in need.
Coles brand of products have won 88 medals at the Royal Hobart Fine Food Awards and the Australian Food Awards.
Liquor brands like Liquorland, Vintage Cellars and first choice have also supported SecondBite with nearly $1.1 million raised in stores across the country.
Types of jobs available at Coles
There is a range of jobs available at Coles depending on your specific skills and desires. Wages are dependent on a number of factors – your experience and the payscale for the particular role you apply for. Wages at Coles are always in line with industry expectations. Here are some options to help you get started:
Retail stores
Some jobs available in retail stores include:
Night fill jobs
Check-out jobs
Baking and bakery jobs
Liquor jobs
In-store management jobs
Multi-site management jobs
Convenient store / petrol jobs
Trolley collection and cleaning jobs
Online shopping jobs
Delivery jobs
Store backend support
Some store backend support jobs include:
HR jobs
IT support jobs
Finance jobs
Merchandise jobs
Marketing jobs
Communications jobs
Store operations jobs
Central operations jobs
Supply chain jobs
Property jobs
Distribution
Some distribution jobs include:
Order selection jobs
Management jobs
Pick and pack jobs
If you think you can take on any of these roles or something else, it's time to consider Coles for your career path. Coles also offers a two-year leadership training program for graduates so they can learn about becoming store managers and much more.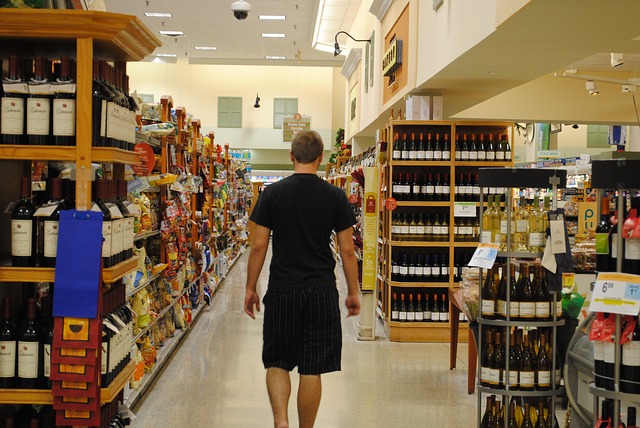 What are the benefits of working with Coles?
Working with Coles can be highly rewarding for employees in many ways. Not only do employees receive discounts in any of the Wesfarmers stores, but they also get a range of exciting benefits. Some of them are:
Paid parental leave
Coles supports working families through its paid parental leave offering. Some things offered through paid parental leave include:
Primary care givers have access to 12 weeks of paid leave.
Secondary caregivers get 1 week of paid leave.
All part-time and full-time employees of Coles who have worked with the company for at least 12 months can access this benefit.
Online benefits through MyColes
Mycoles is an exclusive website for Coles employees where they can access a range of deals on telecom, finance, health and leisure from anytime and anywhere. Some things to consider:
The website regularly updates benefits to offer new deals for employees.
Deals include discounts on travel, movie tickets, restaurants and electronics.
Employees can also plan weekends from anywhere at any time with easy accessibility to payslips and rosters.
With the mycoles card, employees will get discounts at Coles and other Wesfarmer stores like Kmart, Target, Officeworks and Liquorland.
Employee recognition
For employees, recognition can be extremely rewarding when they do a job well. Coles has made it easy for employees to be recognised through different ways:
Service Recognition – When employees complete 5 years of working with the company (and every 5 years after), Coles will celebrate the anniversary milestone with a special name badge and celebration.
Caring Passionately Award – The Caring Passionately award is a way for the team at Coles to celebrate the successes of their team members by nominating them for the award. Team members who go out of their way to help colleagues and customers are generally nominated. The award recipient gets to wear a special badge.
Thank You Cards – The company recognises employees who make a difference with Thank You cards as a way to appreciate their efforts.
Commitment to inclusion and diversity
Coles recognises that Australia is a diverse country with difference cultures and heritages coming together. The company seeks to bring together these diverse backgrounds to better serve customers and the community as a whole. Coles is committed to creating a supportive and safe work environment for all employees irrespective of disability, age, gender, religion, sexual orientation, family responsibilities or ethnicity.
Accessibility – Coles encourages people with disabilities to seek employment with them. Coles works closely with the Australian Network on Disability to include and employ people with disabilities in different aspects of the business.
Flexibility – Coles believes in offering employees a good work-life balance so they can meet both commitments without burden through a flexible working style. Many team members use flexible work schedules to incorporate both personal and professional opportunities into their lives.
Gender Balance – Coles is committed to helping and ensuring that every employee has equal opportunity irrespective of their gender. The company has a good gender balance and continues to encourage more and more women into the workforce, and into leadership positions. Many women have had long and successful careers with Coles already – and the company intends to continue that momentum.
Indigenous Employment – Coles is one of the largest employers in Australia and offers a range of opportunities to indigenous people to become part of the team. The company has a plan for Aboriginal and Torres Strait Islander people to build their careers with Coles. Here are some considerations:

The company offers flexible rosters and unlimited career opportunities to indigenous people across different parts of Australia.
Coles already employees over 3,600 indigenous members and is one of the largest employers for them.
Indigenous students still at school or at University looking for opportunities should actively explore a career path with Coles.

LGBTI Community – Coles is also committed to diversity and inclusion by ensuring the LGBT community have equal access to job opportunities within the company so they can feel safe and assured of a strong career path. Some things to consider:

Coles is committed to providing an inclusive and supportive environment for the LGBTI.
Coles is a partner of Pride in Diversity – the first non-profit employer program for the community.
Coles follows guidelines related to gender transition and affirmation where the company builds awareness and understanding about the transgender community within the company to help others support them in their journey.
Coles also follows the International Day Against Homophobia.
Coles also has a peer to peer support group where team members are trained to assist LGBTI individuals and enquires related to them in the workforce.
Commitment to health and safety
Coles considers health and safety an important aspect of running the business, which is why the company is focused on ensuring the safest possible environment for workers and customers. Here are some takeaways from the company's commitment to health and safety:
The company offers a wellbeing program where advice and tips are provided to employees and their families so they can enhance their physical and metal wellbeing.
To support its commitment to health and safety, Coles has an all-inclusive safety management system in place with detailed provisions about dealing with issues like injury management, managing risks and minimising hazards.
The company encourages employees to play an active role in reducing the scale of safety risks and regularly consult with them to make the right choices for minimising these risks.
Applying for a job at Coles – understanding the process for application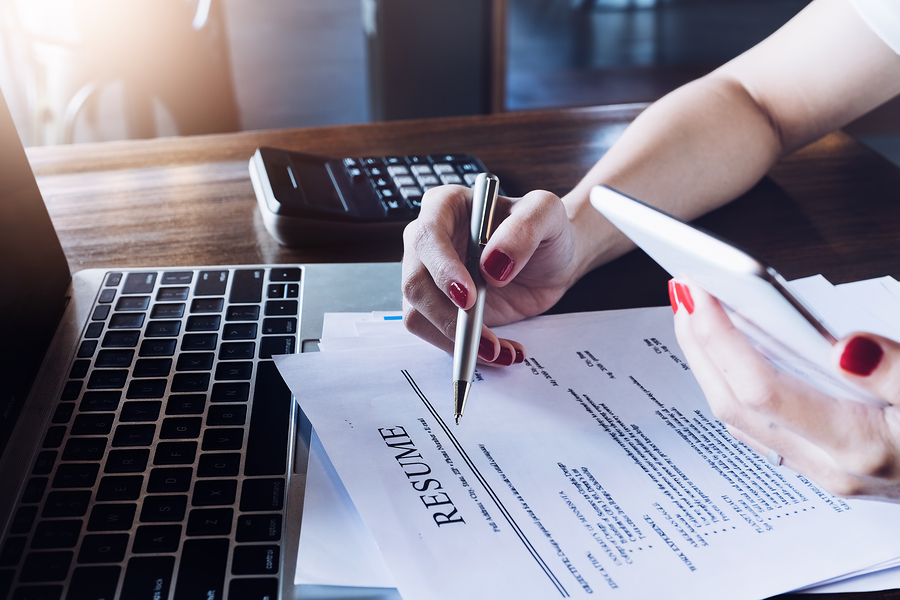 If you have decided to apply for a job at Coles, you will need to fill out an application form related to that particular job, including submit some important information like your resume and cover letter, you can also seek for online resume writing services. Once you apply, here are some things to keep in mind:
Checking the status of your application – you can check your application status at any time by selecting the 'Log In' button located at the top right of the web page. Here you will find every job you have applied for, along with a status message indicating any progress with your application.
Progress of application after interview – If you have attended an interview at Coles, you will receive an email shortly about the outcome. If you have not heard from the company, wait for a little while as Coles usually has to work through huge volumes of interviewees, which can take a little longer than expected.
Submitting an expression of interest for job vacancies – If you have submitted an expression of interest for job vacancies, you must be prepared to wait as the company cannot offer a specific timeframe of a vacancy. Some things to consider here:

Coles will notify you when a vacancy is available (this is only a registration process) but this depends on your preferred store, opportunities available and number of applicants in your region.
You can register your interest through this expression of interest. The more preferences you tick, the better chance you have of getting notified for any job availabilities matching your requirements.
Applicants should always ensure that their contact details are up to date, so it's worth logging in every 6 weeks.
The expression of interest option is a good one for candidates interested in a career with Coles but cannot find a suitable role at the moment.
You can also stay updated with job opportunities that may become available with Coles by checking out their LinkedIn pages, apart from their website.

Working Requirements At Coles – Coles has specific working requirements that may depend on state legislation and Coles regulations:

The minimum age for working depends on the specific state in Australia you are from as legislation differs.
Besides state legislation, specific roles within the liquor stores, Coles Express, Coles Services and online may have further age and other restrictions.
By law, Coles must have sufficient documents to prove you are entitled to work in the country. This information is generally requested for during the application process. Some documents acceptable are Australian or international passports, Australian birth certificates or photo ID or Australian Citizenship certificate.
During the interview, you may be asked to bring these along for physical verification.
Possible interview questions at Coles
At Coles, you will be asked a number of questions depending on the specific role you applied for. It's important to prepare ahead of time so that you don't come across as clumsy or unprepared on the day.
Tell me about yourself and your experience?
Why do you want to work with Coles?
What are the strengths and opportunities you will bring to the table?
How do you view yourself as an asset to Coles?
Tell us about how you work within a team or had to demonstrate leadership?
Have you ever initiated a big change at your place of work?
How do you deal with angry customers?
With so many people employed in Coles across all of Australia, it is no wonder the company is a popular choice (same with Woolworths and Bunnings) with many experienced and new candidates in the market. There may not always be a role ready for you when you apply, which is why you should submit an expression of interest to hear back when something suitable opens up for you.