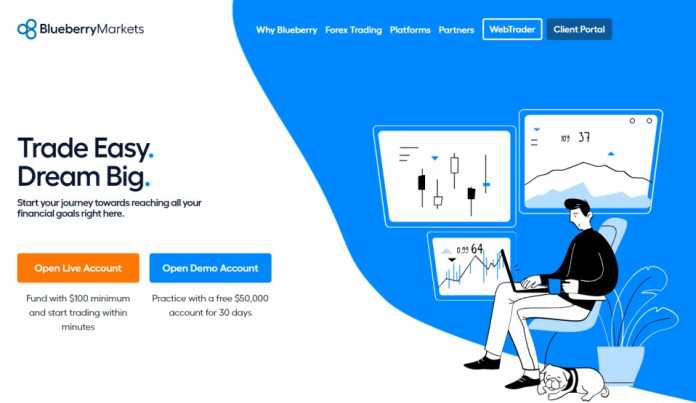 Blueberry Markets is a Forex brokerage firm based and regulated in Australia. It offers over 61 trading options, including the major currencies and metals. The broker prides itself on providing high levels of customer service, and on helping beginners to the world of Forex learn the strategies they need to succeed.
Website: www.blueberrymarkets.com
Live account: www.blueberrymarkets.com/trading/accounts
Spread
Blueberry generally offers low spreads in comparison to other Forex brokers, meaning that traders can get slightly higher profits by going through this market. However, in real terms this won't make a great difference unless you are trading hundreds of thousands of dollars at a time. In this case a special account with no spread is available, but this attracts a commission of $7US per trade.
Training
Blueberry has a huge advantage as a broker for beginners because they offer a free demo account for people to practice with before they sign up. The demo account lets people simulate trades with real exchange rates as if they had a $50,000 deposit with Blueberry, which is very valuable for learning Forex.
With the practice account people can trial different strategies to see which one will work best for them, so that they are able to experiment without risking real money. They can get used to the Forex market and different platforms in a risk-free way. People who already trade Forex can also use the demo account if they are thinking of tweaking their strategy and want to trial this first.
Funds
Blueberry allows people to get started with their trading with a minimum deposit of $100, so it doesn't require a big initial commitment. Leverage is available up to 500:1, which means that people can trade $50,000 with that $100 deposit and make a much larger profit – which is useful, given the small margins of most currency movements.
However, this much leverage carries the risk that if something goes very wrong then you could lose more than you have in your deposit and end up owing extra money to Blueberry. The amount of leverage available is quite standard.
Trading options
The number of options available for trading lets Blueberry Markets down slightly. While all of the major currency exchanges are covered, including gold, it offers less stock and commodities than many other brokers.
There are around 61 tradable instruments available at the moment, but this could grow as the brokerage expands. Unless you are a hardcore trader then you should be able to trade for anything you will really want to, because all of the common (and many less common) Forex exchanges are covered.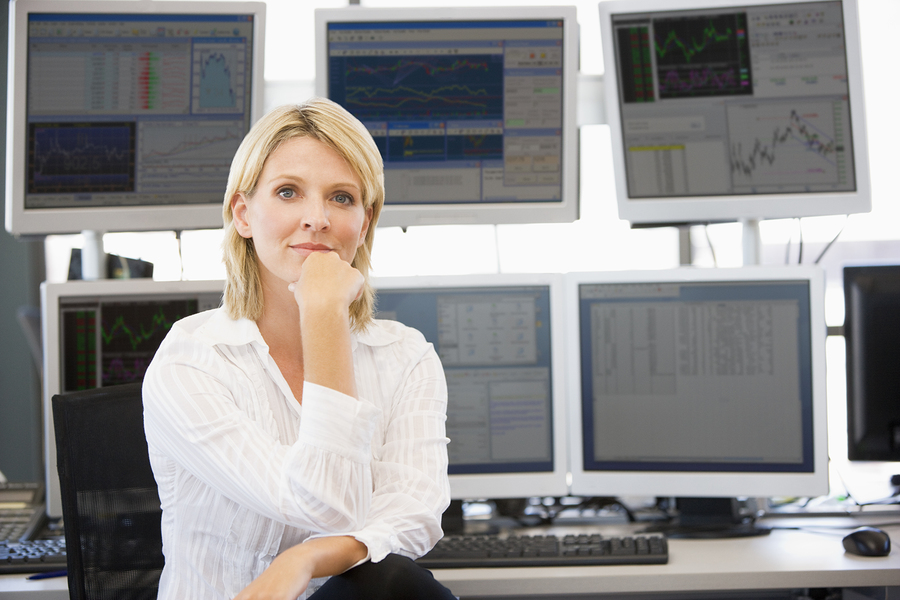 Summing up
If you are looking to get into Forex trading then Blueberry Markets is an ideal broker. They have a high level of customer service and are available 24 hours a day, and the demo account is a big plus for beginners. There are, however, fewer trading options available than there are from some of the bigger brokers, so major traders may not have all their needs met by this broker.
Blueberry Markets Reviews:
Google Reviews:
"It's probably over half a year now since I joined Blueberry Markets. It's been great! The customer is just exceptional, my account manager Tim Maunsell has been very helpful (and responds quite quickly) along with Ben Clay, who really gave me great support in setting up my account and getting it approved."
Maryanne Nginya – source
"Easy and fast to set up account with Blueberry Markets. It has a good spread and the trade of the day is a nice surprise, which I don't get it from other brokers."
Eelin Ong – source
"I've had my account with Blueberry for the past 18 months. I trade 2 types of strategy, the first a scalping strategy looking for just a few pips. Execution during news has been fantastic and spreads remain low even at low liquid times. I also trade over the long term on the daily, and again the environment provided has been superb. Funding was quick and easy, and withdrawal has been quick. Highly recommended."
Will Thomas – source
Forex Peace Army Reviews:
"I recently started trading with Blueberry Markets and I must say, I'm very impressed. My account manager, Tim Maunsell, has been in touch with me since the day I registered. He has been super helpful and has answered all the questions that I had when I first registered and wanted to make my first deposit. You will be well taken care of!
Blueberry Markets has low spreads and there is no slippage. The MT4 platform is easy to use for Mac users. Would definitely recommend!"
Mohashraf – source
Trustpilot Reviews:
"Splendid broker, well regulated and full of competent employees, never had issue with them, always have been very diligent and thorough with everything they've been asked to do. Already recommended them to all of my friends."
Splendid broker – source
"Excellent customer support from blueberry markets. always prompt in getting back to customers."
Teng Chew Tan – source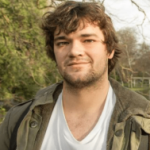 Kieran is an editor at Best in Australia and has written for many well-known businesses. No matter his task, he always writes from his heart! He has a passion for a variety of different areas, including the digital world, sport and anything news related.