A VPN is not a new form of technology; however, it has grown increasingly in popularity in the recent years. This is primarily due to the increased awareness of privacy laws by users of the Internet.
The government has been ramping up their surveillance of Internet users and passing laws in quiet for quite some time now, and with the rise of cryptocurrency and figures like Edward Snowden, the Internet has become more wary of surveillance and opted for forms of technology to dodge this. A virtual private network, or VPN for short, is a way to route your Internet traffic through a separate server. In doing so, your Internet provider is not able to see what you are doing on the Internet. This is a great way to bypass surveillance by Internet providers and also get past landlocking laws which prevent access to media from certain countries.
Many companies have cashed in on the increased demand for VPNs, and as a result there has been an explosion of providers on the market. For these reasons, it can often be difficult to find a provider which provides quality service, as many will still keep data logs which can be turned over to government officials. This essentially defeats the purpose of a VPN, and as such, providers which do not keep logs and provide quality features should be looked at.
Furthermore, these VPN providers will often have encryption algorithms applied to their users data, and these algorithms are military grade meaning that they are unbreakable, or they will take a few hundred years to crack at least. This level of security is necessary, as there have been incidents in the past where other VPN companies have given up data to government officials, exposing their users.
What is a VPN?
Before we get into the list, it is important to first understand what a VPN actually is and how it works. A VPN stands for a Virtual Private Network. When you connect to the Internet, you are on a network provided by your Internet provider. This network is completely accessible to tracking and surveillance by your IP, as it is provided by them, and they ultimately host it.
Because of many claims of surveillance and privacy violations by whistleblowers in the government, many people have become much more wary of their Internet use being tracked. Consequently, many people will turn to the use of VPNs. How a VPN works is that it creates its own private network through the use of servers which are geographically located elsewhere to your own.
By connecting to this private network, you are creating a 'tunnel' in which your data and Internet use cannot be seen outside of this tunnel. This stops an IP from being able to see what you are doing, and it stops other sites or those who might be watching from seeing your IP address. What they will see is the IP address of the server you are connecting to, masking you true IP address. The data used is encrypted by these VPN providers, meaning that no one will be able to 'unlock' your data, and the encryption algorithms are often military grade, making them essentially unbreakable.
It might seem overkill to have this level of privacy if 'you have nothing to hide', however people do this as it is the general principle of allowing someone to spy on you being seen as unconstitutional and unethical. This level of privacy and security is unnecessary to keep prying eyes out, especially if they are of a government agency. While this might all sound complicated, the actual use of a VPN is very simple and can be done with the click of a button.
5 Top rated VPN providers in Australia:
1. Going VPN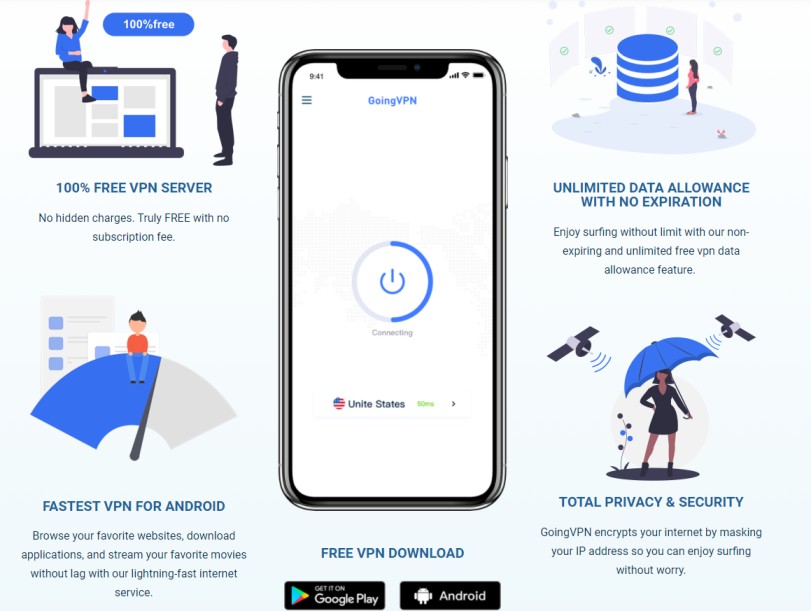 Website: goingvpn.com
Download here for free
Going VPN is a provider which offers VPN support through a number of different servers across the country. These countries include Hong Kong, Singapore, Japan, Australia, USA, UK, UK, China, Canada, India, Taiwan, Korea, Malaysia and The Netherlands. They do not force the clients to pay any hidden fees or subscription, and there is no data allowance limit like many other competitors will have.
Fast security and privacy is brought with their service, as it should be when it comes to using a VPN service. Moreover, they are the fastest VPN when it comes to using Android devices. Their Google Play Store reviews are all positive, and there are numerous testimonials backing up their claims.
For an affordable VPN provider which does exactly what it claims, keeping you safe, secure and private from prying eyes, look no further than Going VPN for a great experience.
2. Nord VPN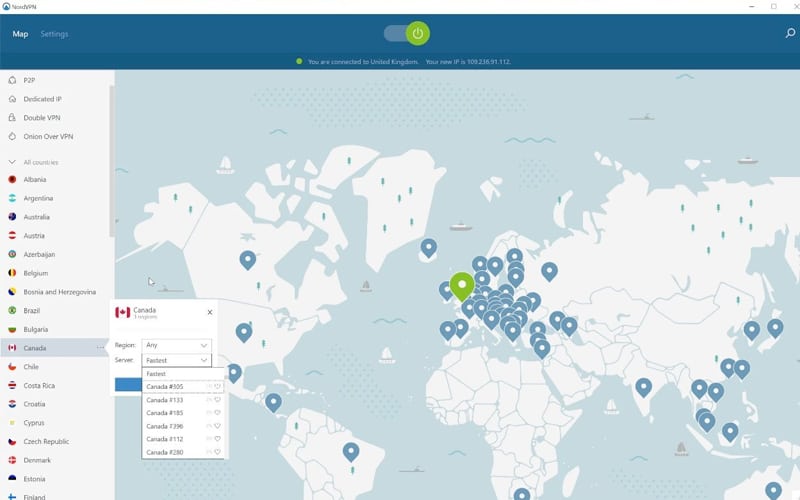 Website: nordvpn.com
Nord VPN is one of the most popular VPN providers out there, and not just in Australia. They are well known as one of the biggest providers which does not keep data logs, making them perfect for anyone wary of government surveillance. Nord VPN works on a huge range of different devices including MacOS, iOS, Android, Linux, AndroidTV and has encrypted proxy extensions for both Chrome and Firefox.
The best thing about all of this is that one account paid for will work for up to 6 different devices! Talk about value! Nord VPN even provides a fast Internet connection, unlike a lot of other companies which slow down the speed of the connection. From anywhere and anytime, you can access the Internet without having to worry about being monitored. Their previous testimonials have come from huge names within various industries.
From the likes of famous youtuber PewDiePie to CaseyNeistat and Philip DeFranco, you can ensure that you are getting value for your money if these big names are using NordVPN. NordVPN also provides a very easy to use platform with just about anyone being able to use it, regardless of your level of skill when it comes to technology. For a simple and popular service, try NordVPN!
3. VyprVPN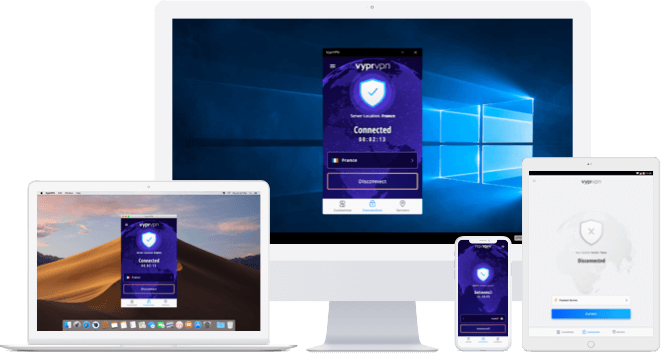 Website: www.vyprvpn.com
VyprVPN is a great VPN provider which is consistently rated as one of the best ones on the market. They often hold amazing deals and sales in which you can receive their services for a fraction of the original price. They provide exceptional privacy for anyone who uses their services, as well as simplicity in the use of their software.
A VPN is not something that has to be complicated, and they understand this. You are provided with a software with a simple to use and navigate UI and will be connected with the click of a button, with all of the privacy you could ever ask for. They have been professionally audited to ensure that their claims of having a no data log policy is legitimate, which is assuring to any current and future customers.
Furthermore, they do not use any third party companies within their operation, ensuring your data will never leave their own hands. The only downside to the use of VyprVPN is that their speeds are often mediocre in comparison to others on this list. Their price and deals makes up for this, and they are definitely a worthy option.
4. Express VPN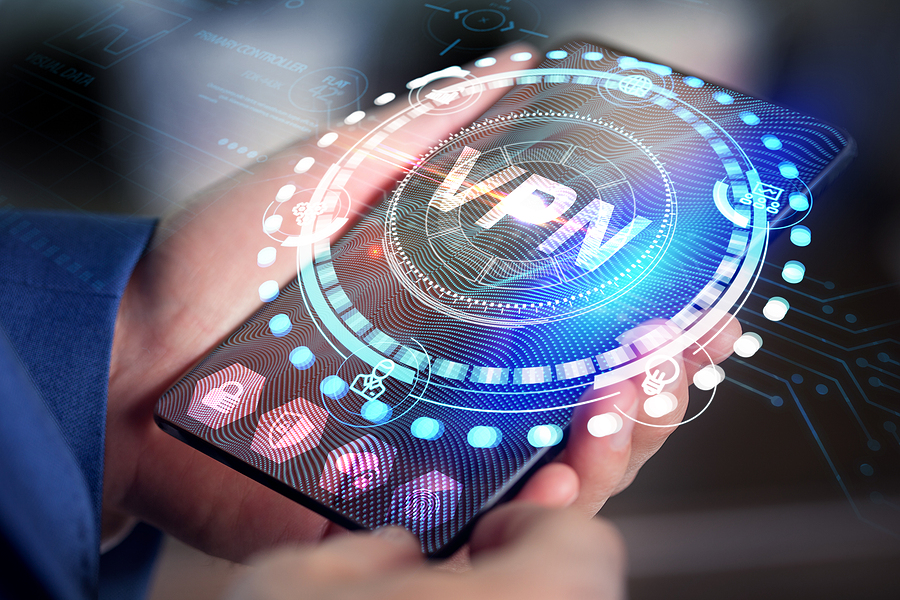 Website: www.expressvpn.com
Express VPN is another geat provider on the market, and have servers not only around the world but also in Australia in different cities, meaning you can get the fastest connection possible from wherever you are in Australia, and across the globe.
The benefit of this VPN is the same as the others, however they also offer a 30 day money back guarantee if the services provided are not to your satisfaction. The connection process ofr Express VPN is very simple. You first sign up for the website and create an account. The app is then downloaded (available on a number of different platforms) and choose to connect to wherever you want in Australia or the world. You are even able to choose a specific IP address from somewhere.
With ExpressVPN, you are able to stream sports such as Aussie Rules Football, you can stream Channel 10 and so much more, regardless of where you are in the world. This would make it great for any expats living in other countries and want to stay in touch with sports or are just feeling nostalgic. With no throttling, bandwith caps or anything similar of the sort, you can't go wrong with Express VPN.
The only downside to Expres VPN is the high price tag that comes along with it. While many will argue that the features available are worth the price, there are also many alternatives to Express VPN which are priced lower. It is up to the user whether or not the features are worth the money.
5. Hotspot Shield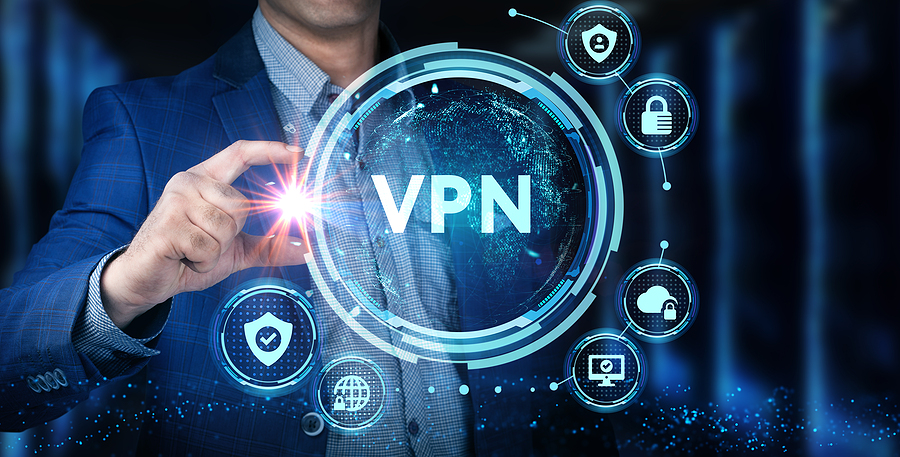 Website: www.gethotspotshield.com
Hotspot Shield is rated by experts as the number one option for speed and security. It is a provider which provides access to over 115 different locations across the world! Their services are trusted by millions of people worldwide and averages a rating of 4 stars on both the App Store and the Google Play Store.
Hotspot Shield is often considered a great alternative for lower budget users which still provides the basic features that a VPN should provide a user. If you are interested in a VPN but do not want to spend too much, then Hotspot Shield is the perfect choice for you. The encryption used is military grade, and it will not be able to be broken by anyone. Their Internet access is global, and they never track or log any data from their users.
Furthermore, they provide exceptional service for their users, providing 24/7 tech support. If you are on the fence about Hotspot Shield, you are able to use it for 45 days for free. In addition to all this, you are able to have up to 5 devices on one paid account. For great value for a small amount of money and the basic features of a VPN, Hotspot Shield is the way to go.
Not all VPNs have to be priced high, and Hotspot Shield proves this as their features and access is something to behold at such a low price.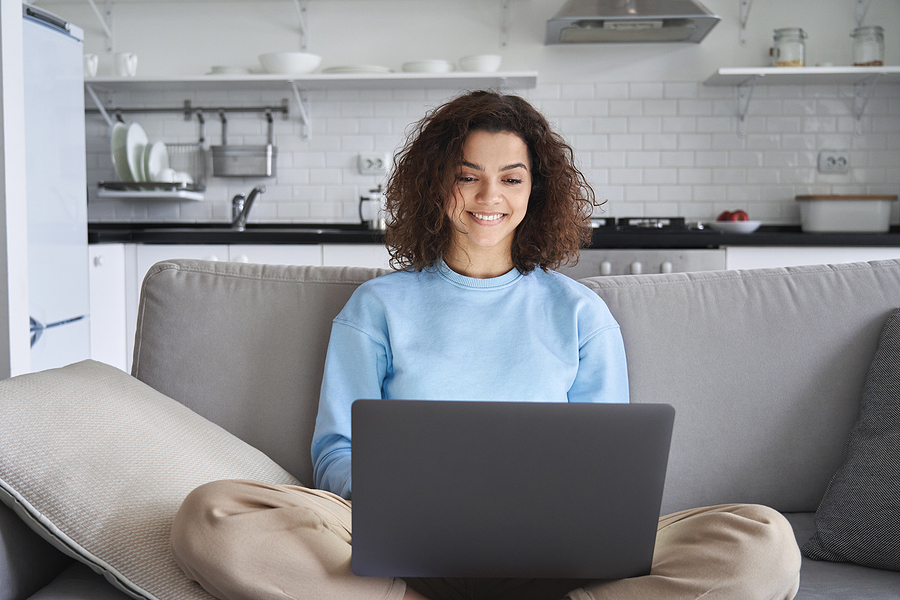 These are the 5 best VPN providers on the market right now for Australia. Australia is a growing tech homeland, and the number of users who are aware of surveillance and privacy concerns are growing in accordance with the rest of the world. Using a VPN is a perfectly sensible decision and if anything, all users of the Internet should be using one to send a message to the government and Internet providers that what they are doing is not okay and completely immoral.
This is especially true for the Australian government who has a long history streak and habit of passing bills and laws which are ridiculous and would be considered unethical and questionable in many other parts of the Western world. The Australian government will often move towards a more controlled 'nanny state', and this applies to cyber laws, not only general ones.
By using a VPN, you are not only providing yourself with the safety, security and peace of mind of hiding your Internet use and data, but you are sending a cohesive message to the government and those who entertain them, that what they are doing is not okay and will not be tolerated. Utilizing any of the above providers will ensure that you are protected from surveillance and that you will also be able to bypass draconian laws preventing others from different geographic locations from accessing media.
Not only is a VPN convenient and accessible, but it is also a tool which can be used to ensure that you are connected to just about anywhere in the world.
While this list is helpful, it is important you do your own research on your selected VPN provider first before proceeding to payment. You will want to make sure you have the right choice and agree with the practices of the company.