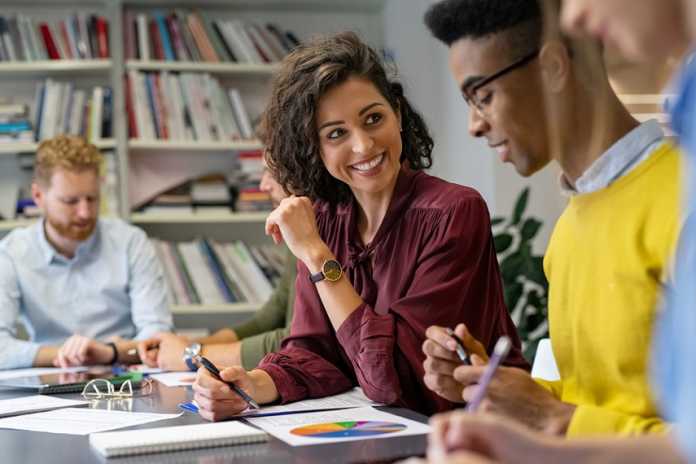 SEO is a highly important concept for businesses to look into. It can be the make or break between a successful business endeavour and an unsuccessful one. Because of this, it is essential that you are careful when choosing an SEO company in Australia. A good SEO company will know exactly what your business needs and how to implement the tools for reaching your specific goals. Here, we outline some of the key information that you need to know about SEO and highlight some of the best SEO companies in Australia and their practices.
What is SEO?
Before you decide on the best SEO company for you, it is important to know exactly what SEO is. SEO, or search engine optimisation, involves a range of strategies, but they ultimately all lead towards the goal of getting your business on the first page of Google. A good SEO company will implement a number of careful methods that help you reach this goal. These methods include, but are not limited to, utilising keywords and creating high-quality content that people want to link to. These techniques will gradually improve your reputation with Google and make your website appear more authoritative. In return, Google will prioritise your website in search results as they will deem it worthy of showing to searchers due to its popularity and quality.
Top rated SEO companies in Australia:
Now that you are aware of what SEO is, it is time to find the perfect SEO company for you and your business. Every SEO company in Australia has a slightly different way of operating and it's important for you to choose one that matches your expectations.
These are the best SEO agencies in Australia and are renowned for delivering outstanding results for their clients:
| | | | |
| --- | --- | --- | --- |
| Ranking: | Agency: | Services: | Prices: |
| 1 | SEO Shark | Most effective SEO agency | $2,500-$5,000 |
| 2 | Sparro | Complete digital marketing | $4,000-$6,000 |
| 3 | Webomaze | Google ranking | $3,000-$4,500 |
| 4 | SearchMax | Effective content marketing | $3,000-$5,000 |
| 5 | Engine Scout | General SEO work to ad management | $3,000-$4,500 |
*prices are estimated per month for a complete SEO campaign
#1 SEO Shark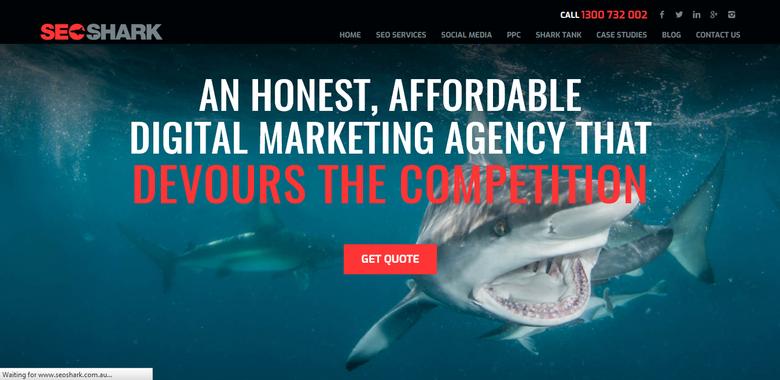 Website: www.seoshark.com.au
The most highly regarded SEO company in Australia is SEO Shark. With a team of highly skilled and dedicated specialists, the expert knowledge of Google's search algorithm that is demonstrated by the company has allowed their clients to achieve exceptional results. Founded in 2010, SEO Shark has been operating for over a decade as one of Australia's most trusted SEO companies. Unlike other companies, the business only uses white-hat SEO techniques and has an expert team of in-house specialists.
While many other SEO companies outsource their work or use poor techniques that are not approved by Google, SEO Shark will ensure that you safely and legitimately achieve your SEO goals. The company is even a verified Google Partner and prides themselves on their consistent way of staying up to date with Google's algorithm in order to properly apply SEO techniques.
Known for their honesty and their affordability, SEO Shark deliver a range of services that are tailored to each client's unique business. These services include general SEO, PPC management, social media marketing, website and content optimisation, overall digital strategy management and much much more. For a company that you can trust to do everything in their power to optimise your business' digital presence, gain you traffic, and get you on the first page of Google, SEO Shark is the best in Australia.
#2 Sparro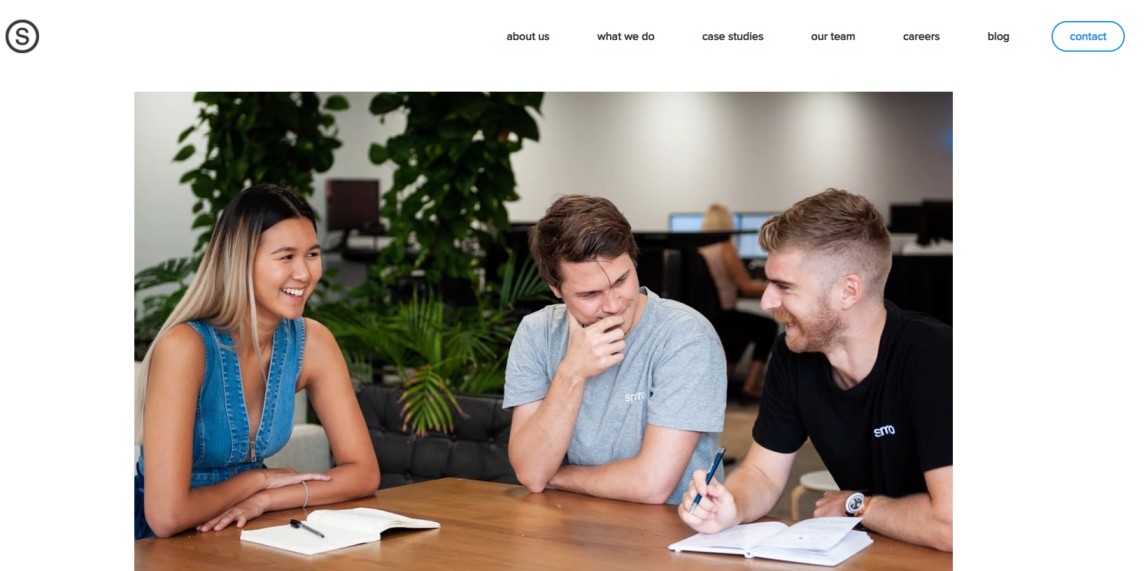 Sparro has achieved great success with SEO and are well-loved by their clients. They utilise a range of SEO techniques to gain traffic for their clients and to help them engage their customers. At Sparro, website optimisation is their priority. They conduct an analysis of each client's website and provide valuable advice for making it more appealing and more accessible to potential clients. From there, they are able to begin the SEO process and work towards getting the website on the first page of Google.
With a friendly team of digital experts, the company offers a range of services that are essential for boosting your business and getting you on the path to success. Their services include SEO services, ads management, website optimisation and more. This well-rounded approach to SEO has proven to be highly successful and is the key reason that clients are so satisfied with their work.
Working with clients from a wide range of different industries, this SEO company is prepared to deal with any business and has extensive experience in creating strategies no matter the industry they are targeting. Their skilled team are helpful and efficient and are known for getting the job done in a comprehensive and effective manner.
#3 Webomaze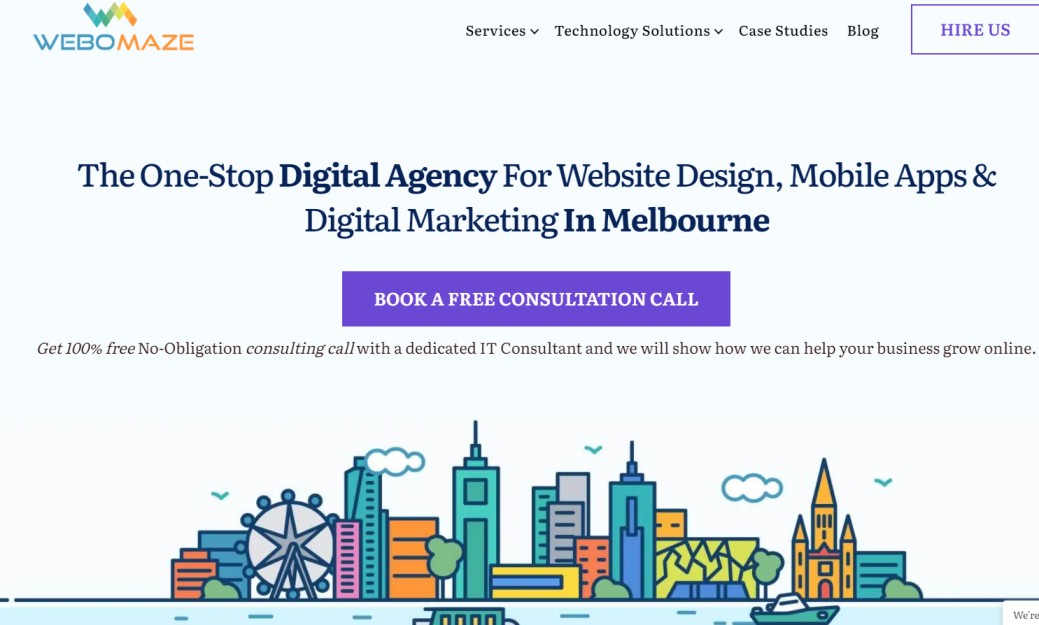 Webomaze is run by a friendly and reliable team of experts who have years of experience in the field of SEO. On top of this, they constantly innovate to ensure that they are up to date with the latest developments and the latest changes to Google's algorithm.
This is highly important as being aware of these continuous changes is essential for a successful SEO strategy. The team specialises in digital marketing and are able to create a sophisticated digital strategy for each of their clients that is uniquely tailored to their specific needs. This allows the company to achieve more desirable results and get their clients exactly where they want to be within the digital space.
The company cleverly utilises keywords to get their clients more traffic and improve their results on Google searches. Their clients report great increases in their Google ranking with many now appearing on the first page. On top of SEO and overall digital strategy, the company also optimise clients' social media accounts. Social media is an increasingly important aspect of marketing to take advantage of and Webomaze are well aware of this, utilising their expertise to create attractive social media posts and ads.
#4 SearchMax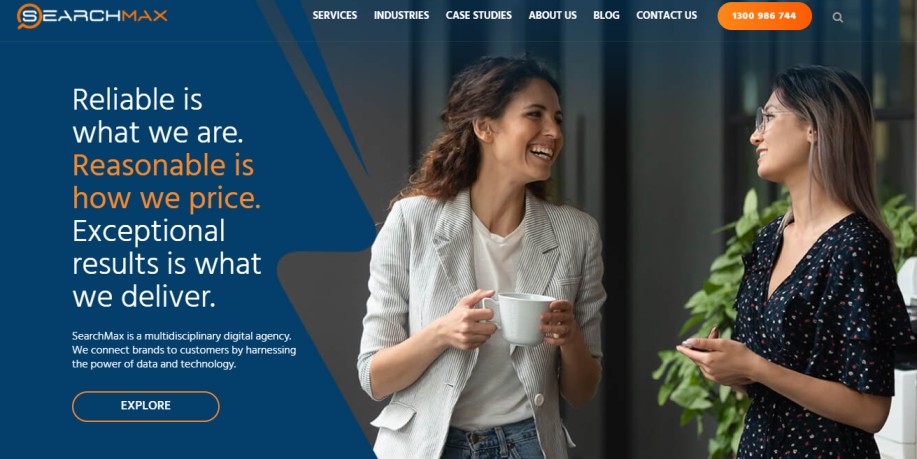 SearchMax is one of Australia's top SEO companies due to their efficient and dedicated attitude. Each team member has many years of training in the field of SEO and is well-versed in the techniques that are necessary to boost a website and improve a company's online image. Content is the key device for SearchMax and the in-house teams are experts in creating the highest quality content for a range of different businesses. Whether you prefer to write your own content or are happy to have the team create content for you, they are able to provide the best tips for creating a website that has content that is appealing to potential customers.
Having studied the best techniques for creating good content and continuously updating their methods to match Google's ever-evolving guidelines, with SearchMax, you can be sure that your website looks amazing and reads well. On top of expert content creation, the team are also experienced in getting this content to the top of search results where it can be properly read and enjoyed.
The SEO techniques used by the company are trustworthy and reliable and have proved successful in driving traffic to their clients' websites. SearchMax is a great option if you are looking to create an excellent image for your business.
#5 Engine Scout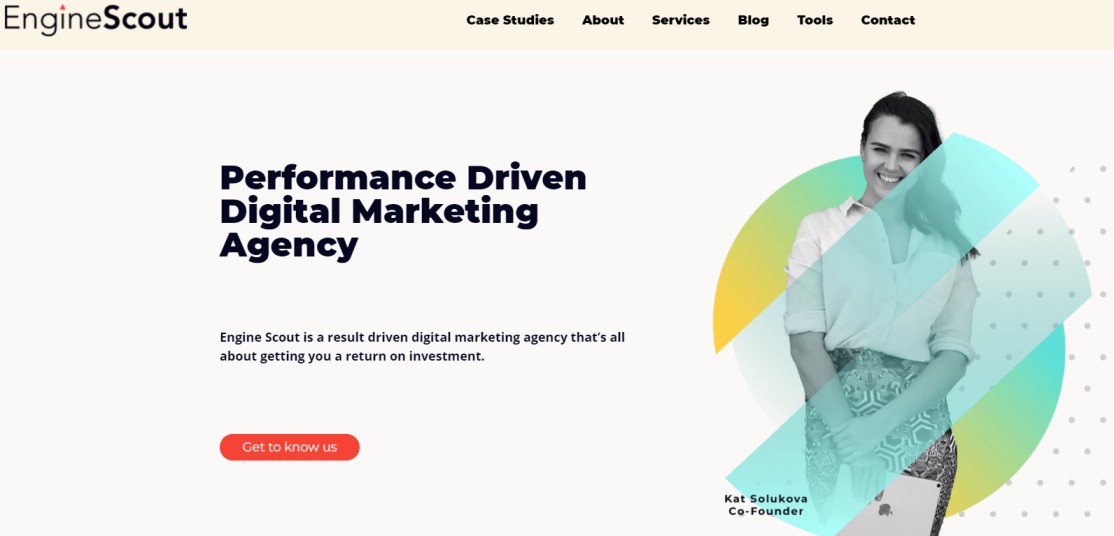 Engine Scout is a well-rounded SEO company that offers a wide range of services from general SEO work to ad management to social media marketing. The digital world is a highly important space to take advantage of and Engine Scout are careful to include every possible channel for boosting your business.
No matter what area you hope to focus on to increase the exposure for your brand, this company can help. With a wide range packages available to help you find the solution that works for you, you can invest in exactly what your business needs to get to the top. Their expert research of your competition will help push you ahead and get you noticed by your clients. In taking note of what your competition does well and also what they do poorly, Engine Scout can help you develop a digital strategy that will make you stand out from the rest and will attract new customers.
If you need assistance with one specific area or with SEO as a whole, this company can develop a tailored plan specifically for you. Whether your business is a new business or you have been in the game for a while, the chance to beat your competitors has never looked better with Engine Scout.
Why invest in SEO?
SEO is a valuable investment to make as it will ultimately result in your website, and business, gaining traffic and popularity with potential customers. Every business needs a website as it is where most clients will go as a first port of call when looking to engage your services. Your website, however, needs to gain exposure in order for people who don't yet know about your business to find you and be convinced to hire you. The more people that are exposed to your website, the more people will visit it, and, being on the first page of Google is a great way to gain this exposure.
Why should I care about Google?
You're probably wondering why you should care so much about Google and its algorithm. Google consistently holds majority of the market share and dominates as a search engine. Most people who go to search for something online will turn to Google. Because of this immense popularity, having your website as a top result on Google searches is essential for attracting the attention of potential customers.
How much is SEO?
SEO comes at a range of price points depending on what exactly you want to do and how legitimate the methods being used are. Usual price for monthly SEO is around $3,000 per month. Paying a little bit more for good quality SEO is often worth it in the long run than paying less for dodgy techniques (even if they get you results initially). There are 3 ways that SEO companies in Australia typically charge for their services which are as follows.
Hourly rates
The first way that you may be charged by an SEO company in Australia is hourly. The usual hourly price in Australia can be anywhere from $90 an hour to $160 an hour. This is a common method of payment as it gives you flexibility with you campaign. As your campaign develops, you can dedicate the time to specific aspects of SEO and ensure that you are on the right track at all times. A good SEO company will be able to pre-empt how much work you will need doing and give you a price that suits your needs.
Monthly retainers
Many SEO companies in Australia choose to charge their clients monthly for the work that they do. This can cost you anywhere between $2000 a month to $4000 a month depending on the services that you need. The biggest benefit of this method of payment is that it enables you to completely outsource your SEO work. It also allows you to commit to continuously developing your business over a number of months. As SEO is a long-term strategy, this payment method is a highly popular one and can save you money while ensuring that high-quality work is being done.
Pay for performance
Pay for performance is a slightly more unique payment method. As a client, this is perhaps the most risk-free method as it allows you to only pay for a successful strategy. This method may be slightly harder to come by as it places pressure on SEO companies to deliver results. Because of this, the companies who offer this may use dodgy methods to get you results quickly, but not authentically. You need to be wary of this as this could cause your website to be penalised by Google. If you are choosing a company that uses this payment method, you need to be sure that they are genuinely dedicated to your long term success.
Why should I choose an Australian SEO company?
Choosing an Australian company to do your SEO, particularly if your business is an Australian one, is important as many Australian companies will have specific knowledge of your local demographic. Some Australian companies may still outsource their work, however, so it's important to find one that has an in-house, Australian team that can genuinely help your business reach an Australian audience.
Is SEO useful for small businesses?
SEO is most definitely useful for small businesses and can be the key step for turning a small business into a big one! SEO is an easy way for your small business to compete with the bigger ones in your industry. Everyone has similar strategies, and this means that it is nowhere near impossible for you to get ahead of even your toughest competition.
Does it matter what industry my business is in?
Most SEO companies in Australia have experience with clients from all kinds of industries. While a more popular industry may be harder to get fast results for due to highly competitive fields, it is worth utilising SEO in all industries. No matter your industry, chances are that your competitors are using SEO techniques to get ahead and you should be too.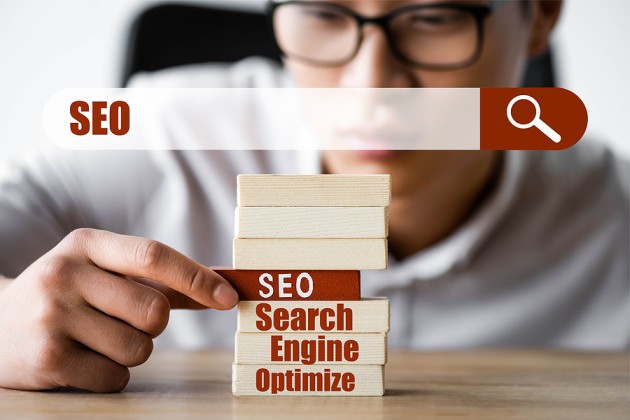 What are some of the common elements of SEO?
In SEO, there is an extremely wide range of elements that can be used and combine to make a well-rounded and successful campaign. These are just some of the many.
Keywords
Keywords are an essential element of SEO. Keywords refer to the words or phrases that apply to your business and that people may be searching. It is these keywords that you want to rank highly on. For example, if you run a plumbing business and someone Googles "plumbing" you want to be one of the first businesses that appears so that they visit your website and hire you. Focusing on these relevant keywords and ensuring that you appear when they are searched for is one of the top things that SEO companies do.
Backlinks
Gaining backlinks is another key element of SEO. Backlinks are when another website links to yours as a reference to the content that they are writing. The way to achieve this is by creating good quality content on your website that people will naturally want to link to as an informative reference. Google deems websites with a lot of backlinks as informative (since others have apparently deemed them so) and will push them to the top of search results so that searchers get the highest quality information available.
Ads
Most SEO companies in Australia will offer ad management as a way to increase awareness about your website and encourage more people to visit you. Agencies are familiar with what kind of ads are most attractive and will be able to help you create ads that are effective.
Social media
Social media is an increasingly relevant aspect of a brand's digital presence. The majority of your customers are likely to be on social media so optimising your accounts to reach them and create a relationship with them is essential. Many SEO companies can create social media posts for you or place ads on social media feeds that encourage people to visit your account.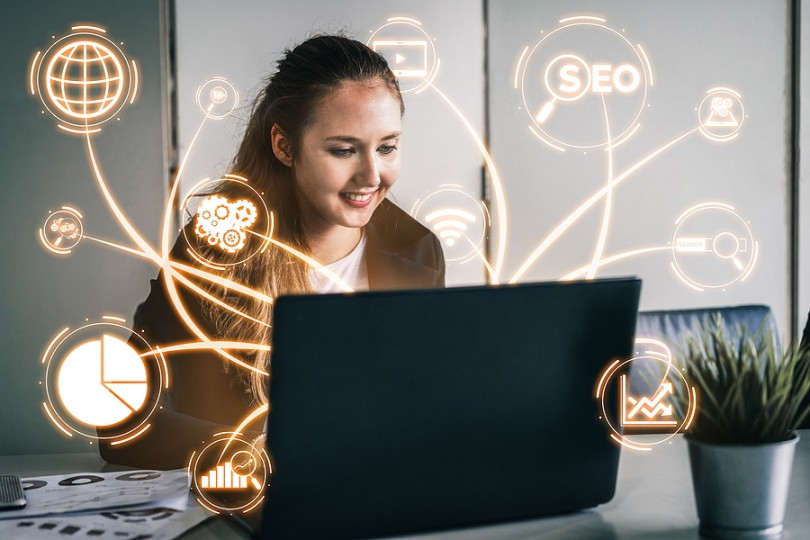 When should I start SEO?
As SEO is a long term strategy, the sooner you start it the better. The first thing you should do is set up a website, if you don't yet have one, and ensure that it is appealing. Once this initial step is complete you will be able to start SEO right away in order to boost the website quicker and get more customers.
Should I outsource all my SEO work?
It is up to you if you want to outsource all of your SEO work or do some internally. If you have some knowledge about SEO you can try implementing some strategies yourself. It may be better, however, to leave it to a company who knows exactly what they're doing. This will save you time and allow you to focus on your business while knowing that it is reaching people.
How do I optimise my website?
There are a number of steps you can take to make your website more accessible to potential customers and optimising it in this way is an important first step to undertake with SEO. You can get your SEO company to give you tips on how to make your website more professional. These tips may include adjusting the layout, including plenty of keywords and internal links, creating a blog section for content and more. These steps will all contribute to a more user-friendly and a more Google-friendly website.
How long does it take to see results with SEO?
SEO is a long term investment. As mentioned previously, there are some strategies that get you results quicker, however these are considered poor practice and may end up resulting in a ban from Google, something which can be detrimental for your business. Proper SEO strategies may take a number of months depending on the industry and audience that you are targeting. Patience is key and once you have refined your strategy you will be rising through the ranks in no time. It is worth the wait.
What key qualities should I look for in an SEO company?
With a range of different SEO companies available to hire in Australia, there are certain qualities to look out for to indicate if an agency is worth it or not. You should firstly look at what areas they specialise in and whether they are applicable to the needs of your business. You should also check that they use safe white-hat techniques and not disapproved black-hat techniques. You may also want to check their existing and past clients and see how successful they have been in ranking on the first page of Google.
Conclusion
SEO is something that every business should consider. It has a range of important benefits and is an essential process for taking advantage of the digital space as best you can. When choosing an SEO company in Australia, you should be aware of their services and their approaches to SEO methods. Everyone has a slightly different way of operating and it's important to choose the agency that best suits your business and what you hope to get out of investing in SEO. Do you research and find out which of our recommend Australian SEO companies is best for you.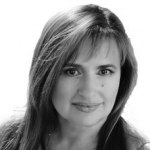 Samantha is the head of content and politics columnist for Best in Australia. Prior to joining the Best in Au, she was a court and crime reporter at SM.