Below is a list of the top and leading Podiatrists in Melbourne. To help you find the best podiatrist located near you in Melbourne, we put together our own list based on this rating points list.
This article is updated every 3-4 months.
Melbourne's Best Podiatrists:
The top rated podiatrists dealing with treatment of disorders of the foot and ankle are:
Angus McSweyn – PridePlus Health – Queen St
Jess Steinberg – PridePlus Health – Collins St
Jackson McCosker – Melbourne Podiatry Clinic
Sam Brown – Melbourne Podiatrist & Orthotics
Mark Gilheany – The Foot & Ankle Clinic
Are you one of them? Let us create a full business page, click here.
If you are a podiatrist or you know other podiatrists or places in Melbourne that should be on this list, please submit your details here and we will review your submission.
PridePlus Health – Queen St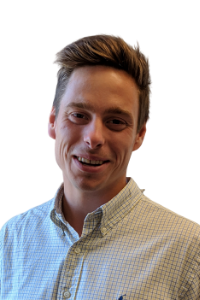 Angus McSweyn has running in his blood. A podiatrist who completed his Master's degree
at La Trobe University, Gus thrives on offering solutions to foot and ankle problems.
Gus is passionate about running related injuries with expertise in athletic footwear
prescription as well as being one of Melbourne's leading foot and ankle injury clinicians.
Exercise prescription, orthotic therapy, and a steady hand with podiatric instruments for
surgical interventions for ingrowing toenails are all part of Gus' podiatry tool kit.
When not practicing podiatry Gus can be found wear-testing running shoe prototypes and
playing football in country Victoria.
Products/Services:
Injury treatment including plantar fasciitis, shin splints, bunions and foot pain. Nail and skin care, ingrown toenail surgery, corns and callus. Run coaching, exercise prescription.
Orthotic therapy.
Location:
Address: 170 Queen St, Melbourne VIC 3000
Phone: (03) 9285 0600
Website: www.prideplus.com.au
Reviews: 
"I saw Gus for my heel pain a few months ago after consulting other options previously with little benefit. I thought that my bad feet would be something that I would have to put up with forever. But now I don't give my feet a second thought and am even able to wear heels without pain! Something I could have never imagined. Thank you Gus" – Janet
PridePlus Health – Collins St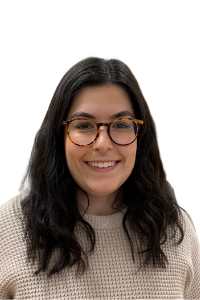 Jess Steinberg has proven her skills in podiatry and orthotic therapy after graduating from La Trobe University with a Master's in Podiatric Practice.
Jess combines working clinically in Collins St where she shines with treatment of injuries like plantar fasciitis, arch pain, corns and callus; and her time using 3D modelling to design and print orthotics for podiatrists all over Australia. Not many practicing podiatrists could claim to have had as big an impact on so many different feet in the last 12 months.
A keen basketball player as well, Jess understands the unique challenges our elite athelete's feet go through every day.
Products/Services:
Orthotic treatment of foot and ankle injuries including plantar fasciitis, shin splints, bunions
and foot pain. Nail and skin care, ingrown toenail surgery, corns and callus.
Location:
Address: 4/52 Collins St, Melbourne VIC 3000
Phone: (03) 9975 4133
Website: www.prideplus.com.au
Reviews:
"A very comfortable and quality service from experienced podiatrist who is in the game of
running, this is the difference as they take the time to understand what you're doing and how you got here to advise and perform the right treatment. Runners need not look anywhere else for a quality podiatrist in the city." – Reymon M
Melbourne Podiatry Clinic
Jackson McCosker graduated from La Trobe University with a Bachelor in Health Science and Masters in Podiatric Practice. He has a keen interest in musculoskeletal injuries and paediatric cases and grew up in the coastal town of Warrnambool, Victoria; completing his VCE and continuing on to South West TAFE to complete a Certificate III in Fitness/Certificate IV in sports development. Jackson has worked at leading footwear specialist The Athlete's Foot and has developed an advanced knowledge of footwear technologies as well as completing many personal goals associated with his own athletic performance.
Products/Services:
Treats the following:Heel pain, Plantar Fasciitis, Achilles tendinitis, Forefoot Pain, Arthritis, Shin splints, Knee pain, Running Injuries and Ingrown Toenails. Other services includes: Sports Injury, Children's Foot Care, Gait Analysis, Running Technique Training, Nail Surgery and Skin & Nail.
Location:
Address: 934 Mt Alexander Rd, Essendon VIC 3040
Phone: 1300 821 893
Website: www.melbournepodiatryclinic.net.au
Reviews:
"Have not needed a podiatrist before and I'm so glad I found Melbourne Podiatry Clinic. Jackson is thorough in his initial examination and the ongoing care (archives injury) had been nothing but exceptional. The girls on reception are always cheerful and willing to help. All in all, it is a wonderful, relaxed practise. A+A+A+" – Deb M.
Melbourne Podiatrist & Orthotics
Sam Brown is the owner and head podiatrist at Melbourne Podiatrists & Orthotics. He graduated from La Trobe University Melbourne in 1997 with a Bachelor of Podiatry and has over 20 years of podiatry experience working in private practice.
Sam is a highly experienced Melbourne podiatrist in all aspects of podiatry and custom orthotic prescription. His major areas of interest are paediatrics, biomechanics and custom orthotics. His knowledge plus experience allows him to diagnose and treat a whole range of children's foot problems. Other podiatry interests include heel pain, sports podiatry, ingrown toenail surgery and general foot care. Sam regularly attends APODA national and state conferences as well staying up to date with the latest research in podiatry through professional development. He is a current member of the Australian Podiatry Association, Australasian Academy of Podiatric Sports Medicine and Sports Medicine Australia.
Products/Services:
Children's Podiatrist, Sports Podiatrist, General Foot care, Diabetes Foot care, Heel Pain, Plantar Fascilitis Treatment, Ingrown Toenail Treatment, Ingrown Toenail Surgery, Nail Fungus Treatment, PACT Nail Fungus Treatment, Other Foot problems and CAM Walkers.
Location:
Address: Suite 2, Level 1, 277 Camberwell Road, Camberwell VIC 3124
Phone: (03) 9882 5584
Website: www.melbournepodiatristsandorthotics.com.au
Reviews:
"Staff are very friendly and welcoming. Podiatrist was professional, thorough and very knowledgeable. Received advice about correct footwear for sports and leisure as well preventative exercise to improve current condition. Podiatrist had a great understanding of my sports injury and is highly recommended." – Pauline P.
The Foot & Ankle Clinic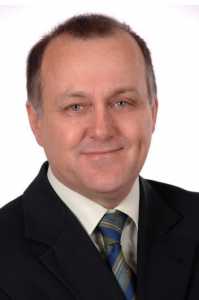 Associate professor Mark Gilheany is a highly-experienced foot and ankle surgeon. He is a registered specialist. He has been primarily in private practice in Melbourne since 1994.
He has worked tirelessly at improving surgical techniques in foot and ankle surgery with a focus on function and a patient-focused approach. He uses minimally invasive techniques as both a standalone approach for a range of foot ankle problems and where appropriate incorporates these with traditional open procedures. He has lectured and taught these techniques over the past 10 years.
Bunions (hallux valgus) is a specific interest for Mark and he has published clinical research findings in relation to surgical and non-surgical elements of this common compliant. He has also pioneered the use of minimally invasive procedures to address common hammertoes in Australia and published outcomes research in this area.
Mark is committed to lifelong learning. He continues to actively teach and research. He has a diverse and extensive research, publication and presentation history and conducts educational workshops on a range of topics. He is also currently studying surgical education at Melbourne University.
Mark holds surgical fellowships from Australia and the USA and is also a Fellow of the Royal College of Physicians and Surgeons Glasgow (podiatric medicine faculty). Mark has worked in health regulation and accreditation of training programs over a 20-year period and is the recipient of several professional awards.
Products/Services:
Medical Grade Footwear, Customer Satisfaction Guarantee, Children and Podiatry, DVA, Medicare for Podiatry, Medibank Private Members Choice for Podiatry, MyAgedCare, NDIS – Natural Disability Insurance Scheme for Podiatry, Podiatry Claims and Rebates, Private Health Insurance Rebates and HICAPS, Residential Footwear and Medical Equipment Program, State-wide Equipment Programs, TAC – Transport Accident Commission for Podiatry and Workcover for Podiatry.
Location:
Address: Suite 4, Level 2, 182-184 Victoria Parade, East Melbourne VIC 3002
Phone: (03) 9639 4644
Website: www.thefootandankleclinic.com.au
Reviews:
"Mark Gilheany has operated on both my feet and I would highly recommend him to anyone whose feet need attention. He has corrected other operations I have had performed from orthopaedic surgeons. His authentiticy, his professionism, combined with his beautiful manner make the entire process of foot surgery as minimally invasive as possible. His skills are brilliant and I feel that he is a perfectionist. " – Joan M.