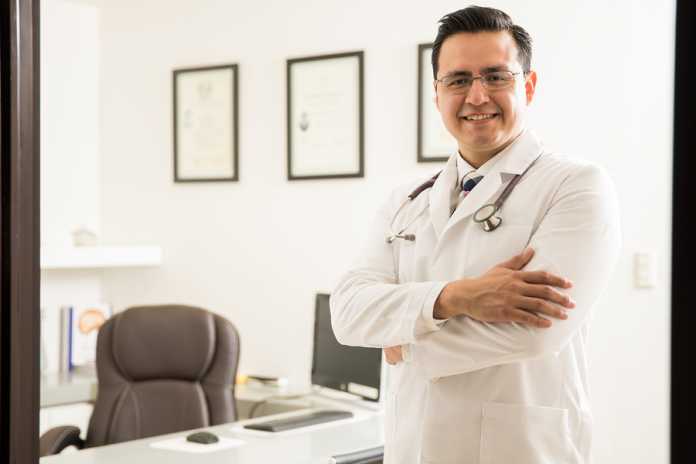 Below is a list of the top and leading Neurosurgeons in Sydney. To help you find the best medical practice located near you in Sydney, we put together our own list based on this rating points list.
This article is updated every 3-4 months.
Sydney's Best Neurosurgeons:
Here are the leading neurosurgeons dealing with prevention, diagnosis, surgical treatment, and rehabilitation:
Dr Raoul Pope – Spine Surgeon
Dr Richard Parkinson – Ispine Neurosurgery
Dr Ralph Mobbs – Neuro Spine Clinic
Are you one of them? Let us create a full business page, click here.
If you are a neurosurgeon or you know other neurosurgeons or clinics in Sydney that should be on this list, please submit your details here and we will review your submission.
Dr Raoul Pope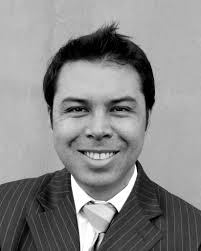 Dr Raoul Pope is a New Zealand born and educated Doctor who graduated from the University of Otago Medical School in 1996 with First Class Honours with Distinction. Dr Pope completed 2 years of general Resident Medical Officer duties at Christchurch Hospital before undertaking Rural Emergency and Intensive Care tenures in various NSW Base Hospitals to fulfill a holistic pilgrimage to his chosen occupational Nirvana. Dr Pope then went on to Neurosurgical Registrar work learning the cut and thrust of the coal face of Neurosurgery in the Southwest and South of Sydney.
He then gained entry into the Accredited Neurosurgical Training Scheme and through the guidance and mentorship of some of Australia's most respected Neurosurgeons, learnt the art and science of the revered specialty.
After gaining a Neurosurgical Fellowship of the Royal Australasian College of Surgeons Dr Pope undertook consultancy work at Concord Repatriation Hospital and then additional Specialist training as a Fellow in advanced spinal surgery at the prestigious Foothills Medical Center, University of Calgary, in Alberta, Canada for an appointment of 1 year. Dr Pope then returned to Concord Hospital as his Public Hospital Appointment and he operates privately at The Mater Private Hospital in North Sydney where his main rooms are located. He also consults at Spectrum Medical Imaging in Bondi Junction and the Sydney Spine Institute in Burwood.
Dr Pope has been thoroughly trained in all aspects of Adult cranial and spinal neurosurgery. He operates in all areas of Neurosurgery with the exception of Cranial Cerebrovascular Neurosurgery which is not performed at Concord Hospital due to centralization of these services to designated Cerebrovascular Centres. Dr Pope has particular interest in Spinal Tumours and minimally invasive surgical techniques.
Products/Services:
General Spinal Surgery, Minimally Invasive Spinal Surgery,  Complex Instrumented Spine Surgery, Minimally Invasive Neurosurgery, Brain Surgery, Pituitary Tumours Surgery, Neurostimulation Therapy, Artificial Disc Replacement Surgery, Neuroendoscopy, Hydrocephalus Surgery & Peripheral Nerve Surgery, Brain Tumour Surgery
LOCATION:
Address: 25 Rocklands Rd, North Sydney NSW 2060, Australia
Phone: (02) 8320 7430
Website: www.spinesurgeon.com.au
REVIEWS:
"Dr Pope is a genuine,caring,surgeon cannot rate his skills and his team enough from original meeting through till post op skype calls this man is a genius.Saved me from living on nerve and painkillers…..WELL DONE 😊" -Julie-Anne Jones
Ispine Neurosurgery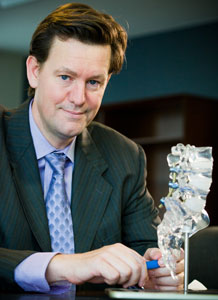 Dr Richard Parkinson is a Fellowship trained neurointerventional neurosurgeon and minimally invasive spinal surgeon. He has been performing minimally invasive and complex spinal surgery for 16+ years and has built his reputation on his conservative approach to surgery.
He is passionate about the long-term reduction of pain and improved function for patients following surgery, which he achieves through a focus on surgical excellence and technology, and a commitment to the highest standard of after-care rehabilitation.
Dr Parkinson completed his training in neurosurgery in Sydney, Australia and then continued his surgical training in the USA at high-volume advanced surgical centres. He holds USA surgical Fellowships from the prestigious Northwestern Memorial Hospital in Chicago, completed under the guidance of the internationally recognised luminary neurosurgeons Professor Richard Fessler and Professor Hunt Batjer.
Products/Services:
Cervical Interbody Fusion, Cervical Approaches, Lumbar Spine Surgery, Cervical Arthroplasty, Bulging Disc Surgery, Spinal Instability & Disc Injury, Atlanto-Axial Fusion, Sports Injuries, Cervical Corpectomy, Cervical Foraminotomy, Cervical Lainectomy, Cervical Laminoplasty, Spinal Stenosis, Herniated Discs, Tumours
LOCATION:
Address: Suite 402/438 Victoria St, Darlinghurst NSW 2010, Australia
Phone: +61 2 8382 6470
Website: https://ispine.com.au
REVIEWS:
"I cannot say enough about Dr Richard he did spine surgery on me after 3 weeks of pain and unable to walk He is not only a genious but so natural and warm Everything that most doctors don't have these days After surgery next day I could walk normally 3 weeks later I don't need to see him Start Pysio this week Please do not put up with spinal pain when this brilliant man can help !" – Marita Jamieson
***
"After months of pain medication and physio I was referred to Dr Richrd Parkinson. Before the operation I was struggling to walk, after I was back to work within 5 days. Glad to say two years I'm still fully mobile. Excellent service and results can fully recommend" – Graham Walker
Neuro Spine Clinic
Dr Ralph Mobbs is an Australian trained Neurosurgeon with a subspecialty interest in complex spinal disorders, tumour & trauma of the spine and Minimally Invasive Spinal surgery. He has designed and developed instruments and prosthesis over the last 15 years, that are in common use today; with over 150,000 patients worldwide benefiting from his designs and implants. He is the chair of the NSURG research group, with interests in Stem Cell regenerative technologies, and spinal biomechanics.
He is the leading surgeon in Neuro Spine Clinic. He has a special interest in minimally invasive and complex spine surgery. He completed his medical degree in 1993 at the University of New South Wales, Sydney. He gained his Fellowship of the Royal Australian College of Surgeons, in Neurosurgery (specialist training) in 2003.
Products/Services:
Degenerative Scoliosis, Low Back Pain, Spinal Stenosis, Herniated Discs, Spondylolisthesis, Cancer of the Spine & Complex Surgery of the Spine
LOCATION:
Address: Barker St, Randwick NSW 2031, Australia
Phone: (02) 9650 4766
Website: www.neurospineclinic.com.au
REVIEWS:
"I want to say thank you to Dr Mobbs for operating on me I was involved in a serious car accident that broke my neck very badly when I was 17 I'm 20 now and he saved my life he is a genius in operation and I would recommend anyone in the world to Dr Mobbs if it wasn't for this man I would be either dead or paralysed very skilled surgeon I would trust him with my life! thank you Mobbs for being the surgeon to operate on me" – Adam Kayy

Executive Editor at Best in Australia. Mike has spent over a decade covering news related to business leaders and entrepreneurs around Australia and across the world. You can contact Mike here.