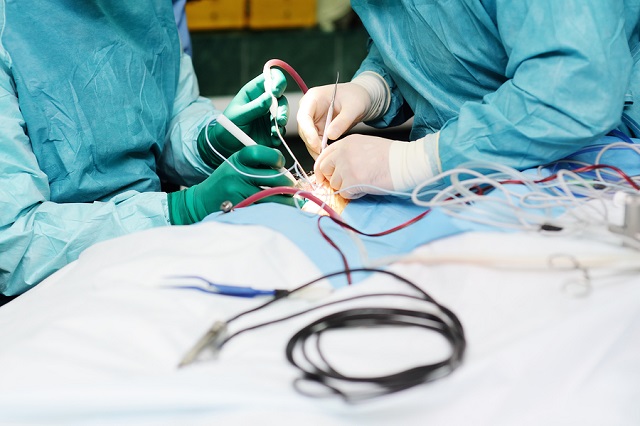 Below is a list of the top and leading Neurosurgeons in Melbourne. To help you find the best neurosurgeon located near you in Melbourne, we put together our own list based on this rating points list.
This article is updated every 3-4 months.
Melbourne's Best Neurosurgeons:
The top rated neurosurgeons dealing with surgical treatment of disorders of the central and peripheral nervous system:
Dr Jeremy Russell – Jeremy Russell Neurosurgeon
Dr Girish Nair – Neuroaxis
Dr Ivan Bhaskar – Ivan Bhaskar Neurosurgeon
Are you one of them? Let us create a full business page, click here.
If you are a neurologist or you know other neurologists or specialists in Melbourne that should be on this list, please submit your details here and we will review your submission.
 Jeremy Russell Neurosurgeon
Dr Jeremy Russell is an Australian trained neurosurgeon who manages all general neurosurgical conditions.
He has subspecialty expertise in both cerebrovascular and skull base neurosurgery, having obtained fellowships in both areas at the Toronto Western Hospital in Canada over a period of two years under world renowned neurosurgeons Prof Michael Tymianski and Prof Fred Gentili respectively.
Mr Russell uses the latest in imaging techniques, including Stealth Neuronavigation, functional MRI and cerebrovascular reactivity testing in formulating decisions for treating patient conditions and planning their surgeries.
For all cerebrovascular cases, he is one of few surgeons to uses state of the art intra-operative technology to perform angiograms (vessel imaging), ensuring complete exclusion of aneurysms and patency of surrounding vessels, significantly reducing the potential risk of stroke to patients.
His brain and spinal patients are offered neuro-monitoring in select cases, providing the surgeon with instantaneous electronic feedback on the patient's nervous system function, allowing real time intra-operative modifications to surgery to avert or potentially reverse stroke injuries which would not otherwise be discovered until after the procedure and often too late.
Mr Russell works with an extensive team including neurologists, endocrinologists, interventional neuro-radiologists, neuro-anaesthetists, peri-operative physicians, chronic pain physicians, rehabilitation specialists, neuro-psychologists, nurses and physiotherapists.
Products/Services:
Treats Cerebrovascular diseases, Skull base (Pituitary and Brain tumours), Back pain, Disc bulges, Sciatica, Spine cancer, Carpal tunnel syndrome and Ulnar Neuropathy.
Location:
Address: Suite 9.2, 89 Bridge Road, Richmond VIC 3121
Phone: (03) 9429 7888
Website:  www.drjeremyrussell.com.au
Reviews:
"Dr Jeremy was extremely thorough and insightful! An absolute must for patients with Trigeminal Neuralgia. Highly recommend! :)" – Emelye L.
Neuroaxis
Dr Girish Nair is a highly trained neurosurgeon with over fourteen years of experience. He has undergone specialised training in spine surgery and movement disorder surgery.
Mr Nair keeps up-to-date with the latest medical developments and treatment options in his speciality. As a result, he is always keen to make use of evolving technologies to deliver the best possible care for his patients.
For example, Mr Girish Nair is one of the few neurosurgeons in Melbourne who practices minimally invasive surgery for brain and spine operations. This technique offers significant clinical benefits. Most noteworthy, it has a positive impact on recovery time. This helps patients return to their normal lifestyle quicker.
As a consultant at The Royal Melbourne Hospital and Footscray Hospital, Mr Nair engages in clinical research projects.
His strong interest in research lead to his recent involvement in a ground-breaking clinical trial. This involved the use of stem cells for the treatment of Parkinson'sdisease.
He continues his academic pursuits by teaching medical students and neurosurgical trainees. Furthermore, this allows him to impart the skills and techniques on to future neurosurgeons.
Products/Services:
He performs surgery on the brain, spinal cord, peripheral nerves, tumours and movement disorders like Parkinson's disease.
Location:
Address: North Melbourne Private Hospital Suite 210, Chelsea House 55 Flemington Road North Melbourne 3051
Phone: (03) 9329 4761
Website:   www.neuroaxis.com.au
Reviews:
"I eternally grateful to Mr Nair for his kindness in facilitating my cervical disc replacement operation which I underwent over two years ago. Had regular follow up appointments , I have full pain free movement in my neck and arms and perfect looking x rays. His professionalism and commitment to patient care is unmatched. We need more like him."                                                                                                                 – Bob S.
Ivan Bhaskar Neurosurgeon
Dr Ivan Bhaskar is a highly qualified Australian trained Neurosurgeon with a double degree in Neurosurgery and sub-specialization in keyhole spine surgery providing Neurosurgical services in Metropolitan Melbourne, Bacchus Marsh, Gisborne and Bendigo.
Mr Bhaskar has also completed a Spine Fellowship and has expertise in keyhole spine surgeries with state of the art equipment to aid such surgeries for the management of back pain and complex spinal conditions. In addition to performing Robotic spinal surgeries at the Epworth Hospital and The Valley Private Hospital, he has trained further to provide Endoscopic spine surgeries in selected cases.
He has had extensive experience with complex Brain and Spinal surgery having worked for the last 15 years in this specialized field.
Apart from being caring and compassionate, Mr Bhaskar delivers a holistic based approach when it comes to patient care, this combined with operating at hospitals that have stare of the art equipment/imaging services has ensured great patient outcomes.
Products/Services:
Minimally invasive spine surgery, Robotic Spine surgery, spinal fusions, spinal tumours.
Location:
Address: 2/100 Victoria Parade, East Melbourne VIC 3002
Phone: (03) 9639 3889
Website: www.ivanbhaskar.com.au
Reviews:
"Very professional and takes the time to explain your condition in a manner in which you understand." –  Kaien A.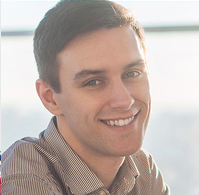 Jeffrey is an editor at Best in Australia, he does research and analyses about businesses in Australia. He covers topics and news related to start-ups and other businesses.