Below is a list of the top and leading Mexican Restaurants in Canberra. To help you find the best Mexican restaurants located near you in Canberra, we put together our own list based on this rating points list.
Canberra's Best Mexican Restaurants:
The top rated Mexican restaurants that offers the best quality authentic Mexican dishes are:
Beach Burrito Co
Honkytonks
Cisco's Restaurante Mexicano
Beach Burrito Co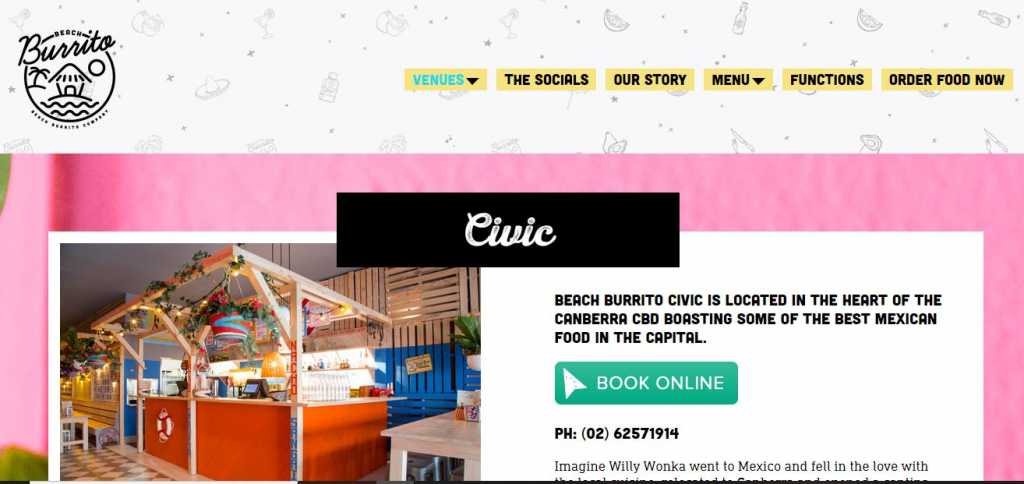 Burrito Beach Co is where it all began with a brand ethos built on quality, culture, and community. Born out of because of the lack of Mexican food in Sydney area and a keen thirst for frozen margaritas, founder Blake Read rocked the town in late 2006. Beach Burrito has since opened thirteen companies owned and run restaurants across the land of Australia. Mixing Australian beach side culture with healthy authentic Californian style Mexican cuisine, Beach Burrito has successfully declared itself as a well known, respected destination for Mexican tourists, food lovers and locals alike.
Products/Services:
Entrees, Tacos, Quesadillas, Nachos, Fries, Burgers, Salad, Burritos, Chimichangas, Desserts, Little Amigos- Without Spice, Cocktails, Sangria, Beer, Soft Drinks, Wine, Jarritos
Location:
Address: 181 City Walk, Canberra ACT 2600
Phone: (02) 6257 1914
Website: www.beachburritocompany.com
Review:
"First rate Mexican food. Excellent service. I cannot recommend highly enough going there on a weeknight for a wonderful experience. Give them a go soon!"-Dennis Maddock
Honkytonks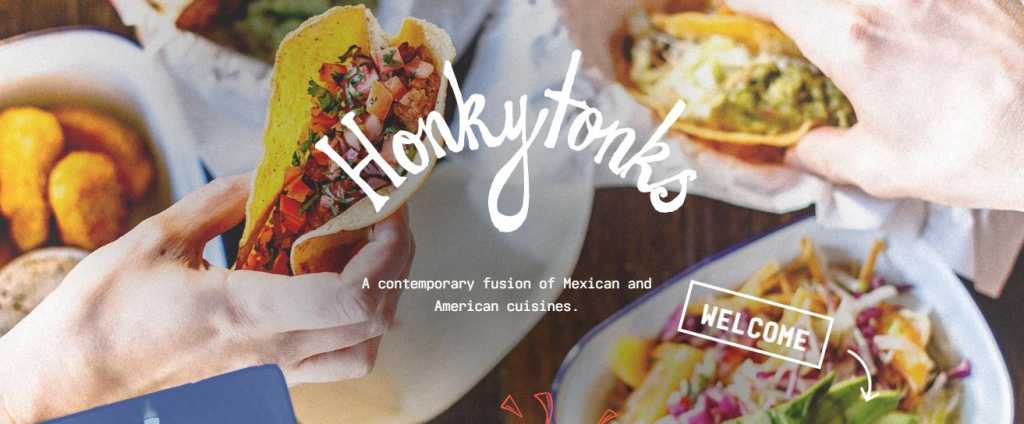 Honkytonks a contemporary fusion of Mexican and American cuisines (Tex-Mex) in the heart of Canberra's CBD. Their iconic casual eatery offers outdoor and indoor walk-in dining before effortlessly transforming in to one of the city's most vibrantly popular bars at night. Whether you're in the mood for a a full Mexican dinner, few expertly crafted margaritas  or just good vibes, Honkytonks has everything you need to enjoy a perfect night out.
Products/Services:
Burritos, Nachos, Honkydogs, Pambazos, Fajitas, Tacos, Quesadillas, Burgers, Jalapeno Poppers, Chips and Salsa, Mexican Crispy Tortilla Salad, Tequila, Mezcal, Cocktails, Wine
Location:
Address: 17 Garema Pl, Canberra ACT 2601
Phone: (02) 6262 6968
Website: www.drinkhonkytonks.com.au
Review:
"Really awesome vibes. Great music, service and the artwork is stunning. Had a really lovely time here"-Steffany Harris
Cisco's Restaurante Mexicano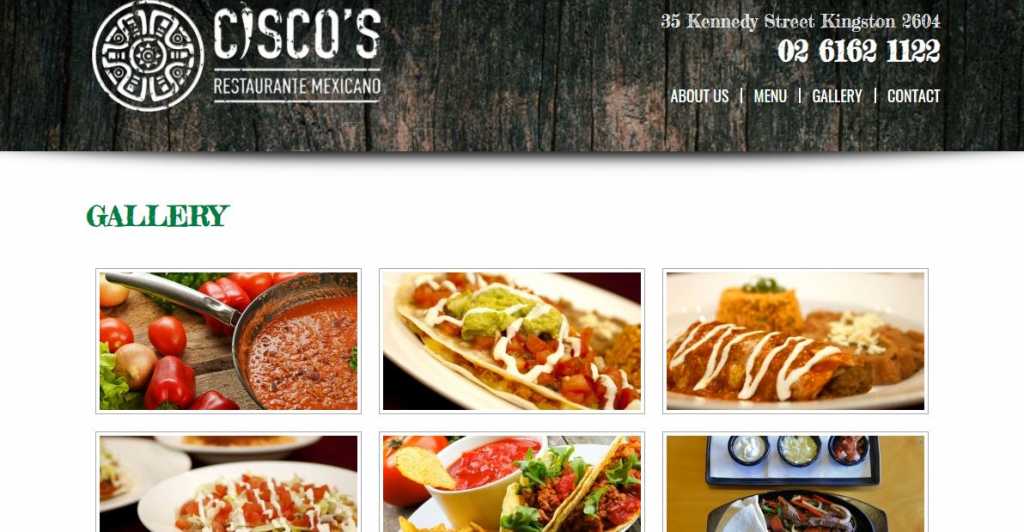 Cisco's Restaurante Mexicano commenced operations at its current Kingston location in November 2015, as a co-venture of former Pro-Basketballer Dave Nelson and newbie to the industry, Brett Adam. The menu is still based largely on that of Manuka's Francisco's Mexican Cantina previously operated for 10 years by Dave, along with partner Tina Cotta, until it closed the doors in early 2015. Two years on, and with Dave having stepped out of the industry, Brett's aim is to continue to deliver a Mexican dining experience that is fun, friendly and affordable. The focus of the kitchen remains on consistently serving best food at a reasonable price, while Brett's wife, Sue, helps out with home research for the delivery of new cocktails for the full bar. Very much a locally operated and owned small business, Cisco's is somewhat unique in the Canberra Restaurant Industry, being one of the only places in town to offer a full table service Mexican dining experience.
Products/Services:
Aperitivos, Almuerzo, Comidas, Fiestas, Cervesa, Bebida Suave, Sidra, Hot Drinks, Espiritu, Vino, Cocktails, Tequila, Slushie
Location:
Address: 35 Kennedy St, Kingston ACT 2604
Phone: (02) 6162 1122
Website: www.ciscosmexicano.com.au
Review:
"So damn good. Service was efficient, friendly and fast. Meals were so tasty and satisfying – really hit the spot! Can't believe it took me this long to find authentic tex mex here in Canberra. Will definitely be recommending this place to family and friends. Well worth the visit."-Queyn Sils