Below is a list of the top and leading ENT Specialists in Adelaide. To help you find the best ENT specialist located near you in Adelaide, we put together our own list based on this rating points list.
This article is updated every 3-4 months.
Adelaide's Best ENT Specialists:
The top rated ENT Specialists in Adelaide are:
Dr Harshita Pant – Adelaide ENT Specialists
Dr Sam Boase – Adelaide & Hills ENT
Dr Trish MacFarlane – Adelaide ENT Surgery
Are you one of them? Let us create a full business page, click here.
If you are an ENT specialist or you know other ENT specialists or professionals in Adelaide that should be on this list, please submit your details here and we will review your submission.
Adelaide ENT Specialists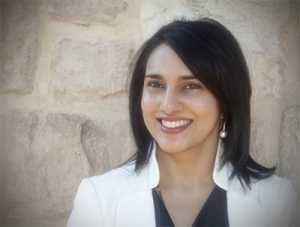 Dr Harshita Pant graduated from the Flinders University of South Australia with her medical degree and undertook specialist surgical training in Otolaryngology and Head and Neck surgery (ENT surgery) with the Royal Australasian College of Surgeons. During this time, Dr Pant was also awarded a PhD in Rhinology and Immunology from the University of Adelaide. Dr Pant then spent a year at the University of Pittsburgh Medical Centre in the USA as a fellow and clinical instructor in minimally invasive skull base surgery, rhinology and allergy.
Dr Pant has an interest in managing patients with nose, sinus and allergic diseases and children with ENT problems. She has a unique understanding of the influence of microbes (bacteria, fungi and viruses) and patient's immune system in chronic sinusitis and has extensive training in the medical and surgical treatment of nose and sinus problems. Her philosophy for medically treating nose and sinus diseases is to firstly understand the underlying reasons for her patient's symptoms so that an individualised and step-by-step rational approach to medical therapy can be instituted. She reviews her patient's treatment progress regularly with an explanation of their progress based on symptom scores and examination findings. Sinus surgery is considered when medical treatment fails to relieve sinus disease. In some situations, surgical treatment may be considered earlier if a patient presents with a complication of sinusitis, or findings that require urgent surgical treatment or a biopsy.
Dr Pant specialises in advanced endoscopic sinus surgery and skull base surgery in both adult and paediatric patients, using minimally invasive endonasal (through the nose) approaches.
Dr Pant is a staff specialist consultant at the Queen Elizabeth Hospital and a senior lecturer at the University of Adelaide. She has an active teaching and research career at the University of Adelaide. Dr Pant has presentations both nationally and internationally, and has significant publications on sinus and skull base surgery, and sinus inflammation, including nasal polyps and allergic fungal sinusitis. Dr Pant is a fellow of the Royal Australasian College of Surgeons, member of the Australian Society of Otolaryngology and Head and Neck Surgery, Australian Society of Clinical Immunology and Allergy, Australasian Rhinology Society, American Rhinology Society, North American Skull Base Society and American Academy of Otolaryngology and Head and Neck Surgery.
Products/Services:
Pediatric ENT, Nose and Sinus Surgery (Rhinology), Endonasal Skull Base Surgery, Snoring & Obstructive Sleep Apnoea Surgery, Rhinoplasty, Ear Surgery, Head & Neck Surgery, Laryngology, General ENT conditions
LOCATION:
Address: Suite 8, 1 Kermode Street, North Adelaide SA 5006
Phone: (08) 8239 0422
Website: www.adelaideentspecialists.com.au
REVIEWS:
"I have always found Dr Schembri to be very helpful and professional, best ENT around in my opinion." – Dime Wash
Adelaide & Hills ENT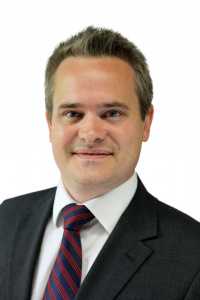 Dr Samuel Boase completed his advanced training in adult and paediatric ENT in South Australia prior to undertaking a formal fellowship in reconstructive head and neck surgery.
He undertook a PhD in sinus surgery and has presented his research both in Australia and Internationally. He now lectures widely on Head and Neck cancer as well as novel reconstructive techniques.
Sam is committed to the Adelaide Hills as well as having public appointments at the RAH and FMC.
Products/Services:
Tonsillitis, Audiology & Hearing, Assessment for Menieres, Balance / Dizzy Conditions, Voice Change, Blocked Nose / Sinusitis, Ear Infections, Swallowing Disorders, Snoring / Sleep Apnoea
LOCATION:
Address: 191 Wakefield Street Adelaide SA 5000
Phone: (08) 8185 1661
Website: www.ahent.com.au/
REVIEWS:
"From consult to operation I had nothing bar the best in service and care. Dr Theo explained everything in easy to understand language and the post-op care was amazing. Highly recommended :)" – Matthew Allen

"Great staff. Excellent service. Highly recommend." – Emman Athans
Adelaide ENT Surgery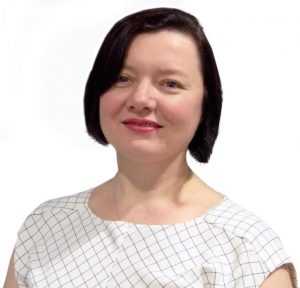 Dr Trish MacFarlane is a Specialist Ear, Nose and Throat (ENT) Surgeon with a private practice at Flinders Private Hospital and public hospital appointment at Flinders Medical Centre. She also does outreach specialist ENT visits to Ceduna, Coober Pedy, and Kapunda.
Current positions: Clinical Academic Flinders University and Flinders Medical Centre;
Undergraduate (medical student) lead for ENT teaching at Flinders Medical Centre
Background: Fellow of the Royal Australian College of Surgeons in Otolaryngology Head and Neck Surgery (ENT) in 2014; Graduated from the University of Adelaide Medical School in 2003; Dr MacFarlane has a broad interest in general Adult and Paediatric ENT conditions, with a special interest in Otology (ear infections, hearing loss, tinnitus, perforated ear drums, and exostoses), and Aboriginal Ear Health; Research interests include chronic ear disease, the role of the micro biome and improving Aboriginal ear health; She consults privately at Flinders Private Hospital, Kapunda Hospital, Ceduna Health Service and Coober Pedy Health Service.
Products/Services:
Thyroid, Parotid, Ears, Pituitary and Skull Base Surgery, Snoring & Sleep Apnoea, Rhinology, Head & Neck, Pediatric
LOCATION:
Address: Suite 501, Level 5, Flinders Private Hospital, Bedford Park, SA 5042
Phone: (08) 8464 0940
Website: www.adelaideentsurgery.com.au
REVIEWS:
"Accommodating doctors and staff." Jasmine K.