Many parents and families in Sydney seek the best quality and most stylish clothing for their babies, toddlers, and children. While, of course, there are times where it is perfectly acceptable for kids to wear non-designer clothes (such as messy play dates), there can be important events and occasions where it is completely appropriate and even necessary.
It can also be a fun event as a parent to shop for options that will not only stand out from the crowd but will match the personality of their newborns, tots, and children. There are also a wide variety of occasions that will require different looks, patterns, and styles.
For example, a great communion outfit will need to look entirely different from a beach holiday outfit. Similarly, an outfit for a work event will differ from an outfit worn to a wedding.
Parents might want something for children that matches seasonal trends, like the best styles for spring. This means going to a store that is up-to-date on current fashion.
In order to find a variety of choices that are unique, elegant and personal, it is important to shop at the best designer children clothing stores in Sydney. Great stores will have easy to use websites where parents can go to browse their ranges and styles.
Furthermore, good businesses will often offer style consultations and will have a wide selection of options for both girls, boys, and gender neutral. It is also important to find a company that has lots of different sizes and possibilities for different events and circumstances.
This makes it easy to plan ahead and to bulk shop so that mums and dads are able to buy for a whole season instead of just for one event. In this day and age, it is also imperative to find a store that has fast and reliable delivery options.
Many families are simply too busy to shop in-store and so need lighting fast and convenient shopping options. A good online store will have not only competitive prices and good quality garments, but they will have clear return policies and easy to read size charts.
It is also important to find a company that has friendly staff regardless of if they are interacting with customers in-store, over the phone or via email.
With so many different choices, many people struggle when it comes time to finding a good designer store. This is especially the case when there are so many businesses with great options and positive reviews to match.
To make choosing a shop a little easier, here is a closer look at the three best designer clothing stores in Sydney.
Who are the best designer children clothing stores in Sydney?

Stellina – Cute Couture for Children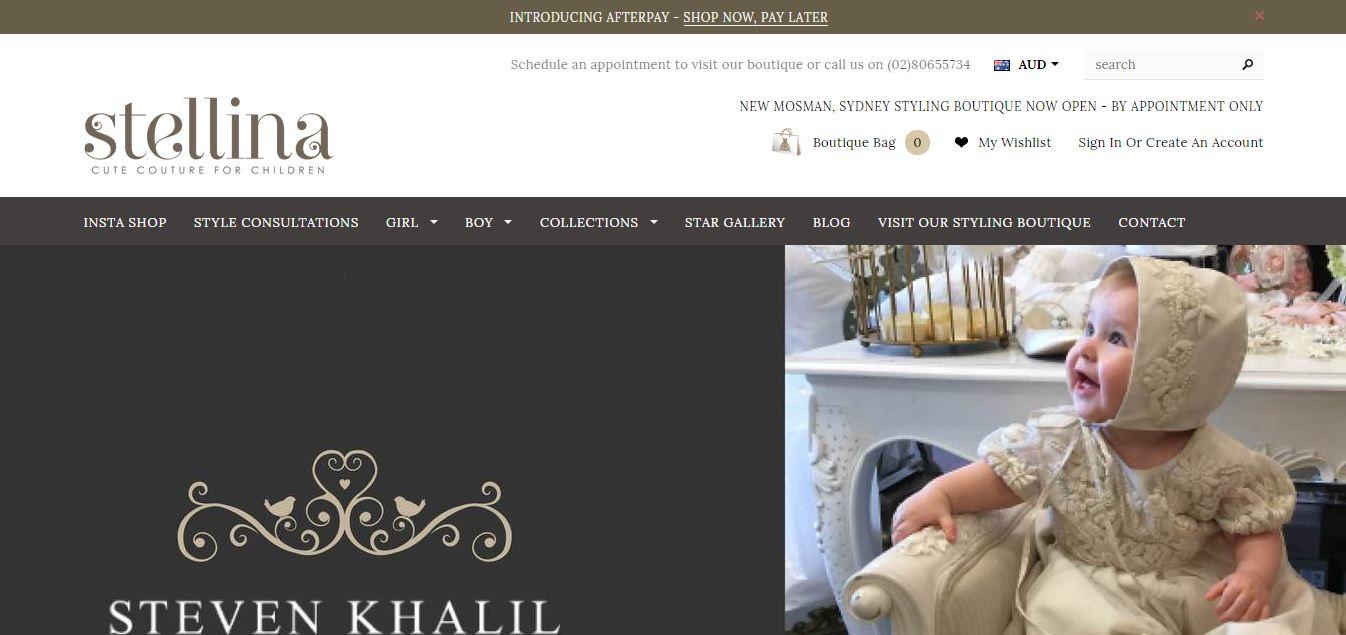 Stellina (cute couture for children) is a fashion store that has an array of elegant options for young ones. This store prides themselves of providing the best of the best, and is sure to impress families with their upper-class options.
Examples of their beautiful outfits are available on their Instagram feed which can all be purchased via their online shop. In the cases when a more personal experience is wanted, in-person style consultations are available at their Mosman store in NSW.
For those who may be living interstate or overseas, these consults are also available via phone or email. These consults are fantastic for those who are wanting to make the best impression with their garment choices or may be needing help with getting the correct measurements for their child.
These appointments can easily be booked via their website and will have kids dressed to the nines in no time. Stellina have a very large variety of options and their items are available to browse in different categories.
Shoppers are able to view products sorted by gender, by product, by age, by collection or by occasion. For example, someone who may be specifically looking for designer threads for 2-year-old are able to click on that year of age on the website to be shown items that suit that age range.
Similarly, if a parent was shopping for a first communion, they would be able to click on this option to see what items were available to purchase. Stellina's easy to navigate website is one of the many great reasons why many parents enjoy shopping with them.
For those who are wanting something extravagant, they are sure to find something at this boutique store. Stellina features an array of designer collections with some of them exclusively stocked with them.
For example, their Steven Khalil collection is only available on their website and is curated by a world renowned elite couture designer.  This collection features one of a kind christening gowns that will ensure that the special day will be made even more magical.
Further outfits are available for flower girls and page boys, for communions and confirmations, for first birthday parties and graduations as well as junior bridesmaids and groomsmen.
For those who wish to try items on, they are easily able to book an appointment at their Sydney styling boutique. This allows parents to have peace of mind that the outfit is going to fit and that the garments won't have to be altered down the track.
Visiting in-store is also the perfect way to get a professional's opinion so that the right outfit can be chosen. With such prestigious options that are available for a wide variety of occasions, it can clearly be seen why Stellina is such a popular choice in Sydney and surrounds.
The Little Red Chick – Children's Boutique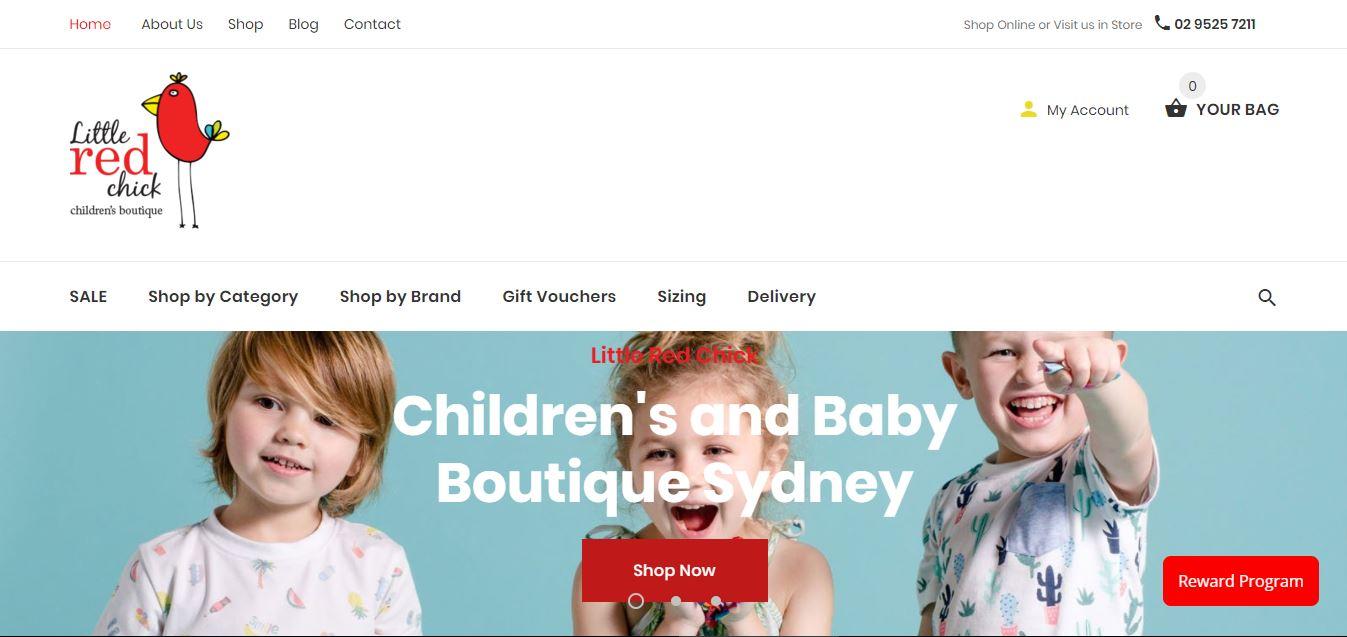 The Little Red Chick is a children's boutique that features clothing items that will make every parent swoon. Their fun and colorful website immediately draws shoppers in and easily shows them exactly where they need to go to find items right for them.
Their wide variety of options include girl, boy and unisex clothing, swimwear, sleepwear, blankets, wraps, linen, books, dolls, bags, lunch boxes, and much more. With so many options, parents are able to set aside a whole afternoon to dedicate to shopping for their young ones.
The Little Red Chick offers express post delivery if need be or are able to send standard for a flat rate of $7.50. Items are also available to be picked up from their store in Caringbah.
For those wanting to try items on and to get some styling advice, they are also able to visit in store. Items are even available to ship internationally which is a great option for those who are wanting to buy gifts for loved ones that live overseas.
When a large shipment is needed, prices are determined by size and weight, making it a super easy process for those needing larger orders. To make online shopping as easy and as safe as possible, The Little Red Chick uses the best online shopping safety features possible and also has a 14 day return or exchange period.
They even have an Afterpay option, which is especially handy around Christmas time. As if all of that wasn't enough, they also have an online rewards program, where shoppers are able to sign up online and start earning points every time they make a purchase which is great for those looking to save money.
Such great incentives show how dedicated they are to a great customer experience. With several designer brands available on their site and in their store, many parents flock to The Little Red Chick for their kid's clothing needs.
Buckets & Spades – For Kids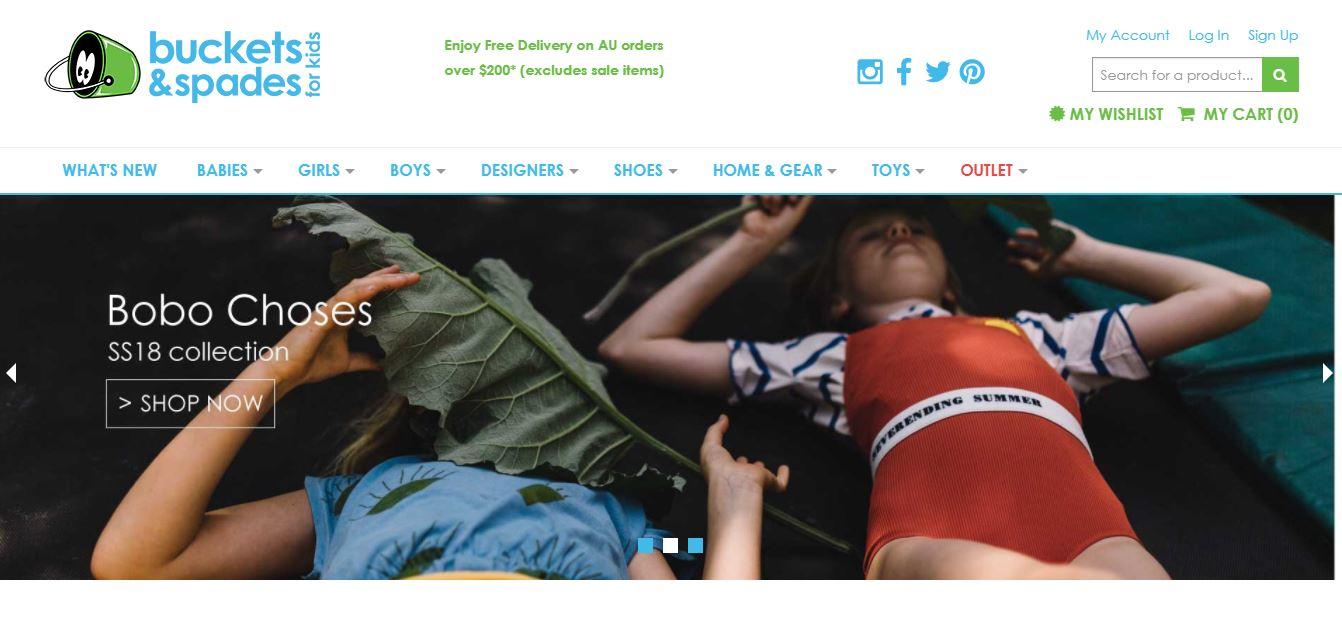 Right off the bat Buckets & Spades aim to entice customers with free shipping on orders over $200. This fun and bubbly store is the perfect way for parents to get everything their child needs.
A few examples of the items they have available for girls are sunglasses, tights, socks, skirts, cardigans, pajamas, jeans, hoodies, dresses, coats and much more. Some items they have for boys include accessories, swimwear, jeans, knitwear, hats, glasses and more.
For babies, they offer bibs, playsuits, wraps, shoes, swaddles, sleepwear, blankets, and hats. With such an extensive range of options, it is clear that Buckets & Spades is a great place to shop.
Furthermore, they offer super fast delivery options that are sure to impress the whole family. Buckets & Spades ensure that they stock Australia's prominent designer kids wear brands including Munster Kids, Pure Baby, Fox and Finch, Wilson and Frenchy as well as many others.
With years of experience in the business, they strive to bring high-quality products from around the world and make them readily available in Australia. The great part about their online shopping options is that their products can even reach rural Australia.
This company completely understands the pressure of parenthood in modern times and aims to make purchasing clothing as easy and as fun as can possibly be. On top of all these great features, they even include shoe options and other products such as décor, bedding, pram accessories and strollers.
For those who are on a budget, there is even an outlet area on their site filled with great quality and amazing bargains. For parents who are looking to stock their kid's wardrobes with options that are practical yet stylish, it is likely that Buckets & Spades is the right store for them.
So which is the right designer children clothing store for you?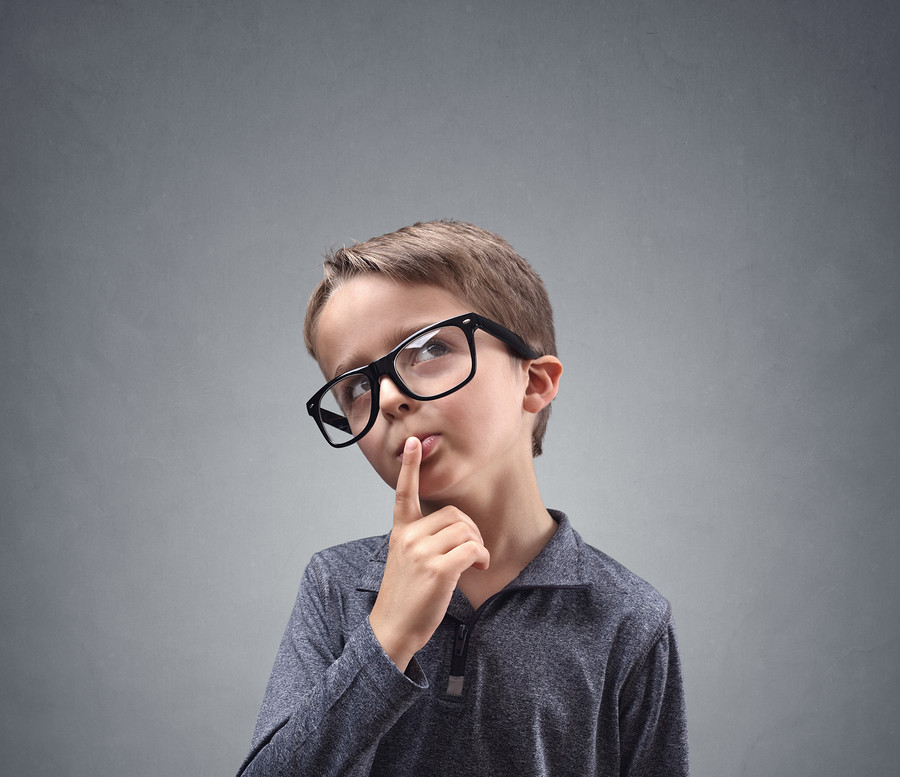 Upon reading about all of these amazing designer children clothing stores in Sydney, it may still seem a little confusing about which of the stores is the best to choose.
As discussed, Stellina is a very luxurious and elegant brand and is definitely the place to shop when seeking outfits for very special occasions. When budget isn't an issue and the highest of quality is needed, it is likely that Stellina will be the store of choice.
For parents who are seeking options that are cute yet still stylish, they may wish to choose The Little Red Chick. This is also a great choice for those who may want to visit in store.
Stellina is also available in store and would be a wise choice for those who are needing style consultations.
For those who are seeking an easy and quick online shopping experience, they may end up choosing Buckets & Spades. This company makes the perfect choice for those who may be on a budget but are still looking for something designer and fun.
One of the best ways to make the final choice is by visiting all of their websites. This way, the range of clothing available can be seen and an educated decision can be made.
Of course, it is not uncommon for people to shop at all three stores because they are able to easily find options for every occasion when they do this.
As it can be seen, there are many different stores and businesses out there, but it is important to find the ones that go above and beyond for their customers and take the time to offer extra incentives. The best companies will have clear and easy to use websites that clearly display their shipping arrangements and will, of course, offer the best quality of clothes possible.
It is important to read feedback and testimonials on the businesses websites and social media pages as this can often help with making the final decision. Furthermore, if parents are still confused, they are able to easily contact a business with any questions they may have via phone or email.
Alternatively, it may be easier to simply pop into a store. At the end of the day, the choice needs to be made by the individual and will usually be settled upon based on their tastes, budgets, and needs. What is certain, however, is that out of these three stores a great and long-lasting product will be found that the whole family is sure to enjoy.