Below is a list of the top and leading Acupuncture Specialists in Canberra. To help you find the best acupuncture specialists located near you in Canberra, we put together our own list based on this rating points list.
Canberra's Best Podiatrists:
The top rated acupuncture specialists that offers Chinese traditional relaxation procedure are:
Chinese Treatment Centre
Chenzen Wellness Centre
Canberra Acupuncture & Movement Therapy
Chinese Treatment Centre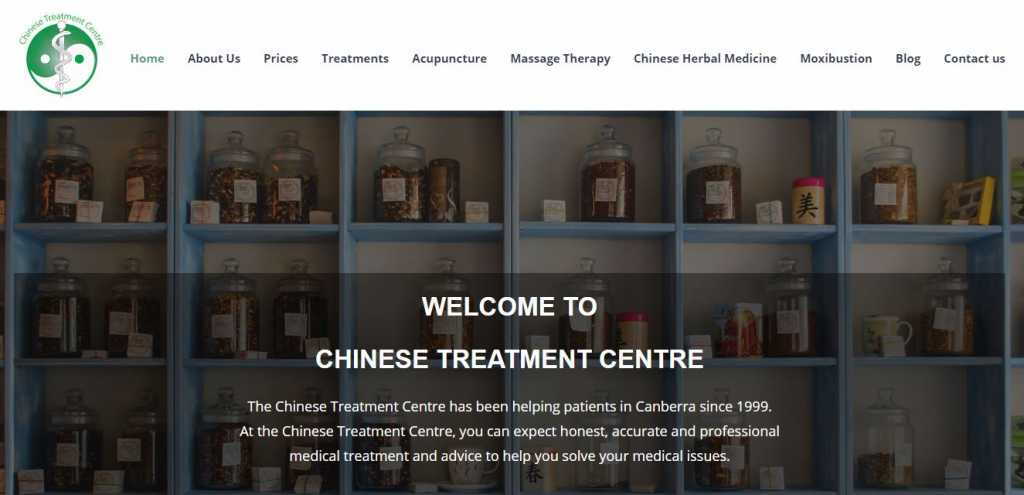 Chinese Treatment Centre you can expect accurate, honest and very professional medical treatment and advice to help you solve medical issues you are experiencing. All of their practitioners have many years' experience in the use of acupuncture to treat their patients. They will have you feeling better in the shortest time possible. Chinese Medicine and Acupuncture are extremely successful in the treatment of a multitude of conditions. Many people try Oriental Medicine and Acupuncture as natural way with happy treatment. For complex medical issues and problems, you will find that it may help it when other treatments could not.
Products/Services:
Acupuncture, Chinese Massage, Chinese Herbal Medicine, Moxibustion Therapy, Cupping Therapy.
Location:
Address: Professional Centre, 4/5 McKay Gardens, Turner ACT 2612
Phone: (02) 6162 0089
Website: www.chinesetreatmentcentre.com.au
Review:
"I had a very painful shoulder which had been bothering me for several weeks. I was given a massage which alleviated the pain and stiffness and has helped me a great deal. My son also received treatment for headaches, and he is feeling a lot better. Thank you. Excellent service, treatment and staff."-Sunita Varlamos
Chenzen Wellness Centre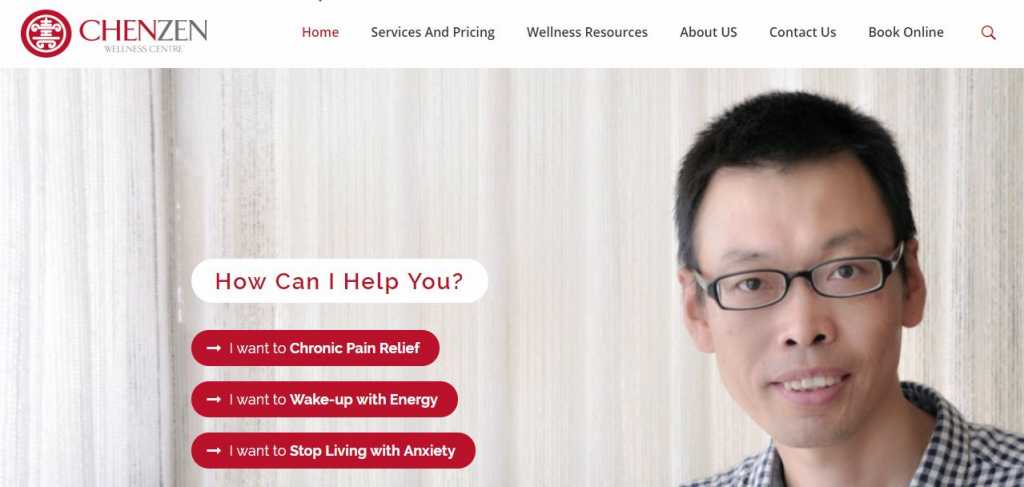 Chenzen Wellness Centre CHEN (Qiang Chen) is a National Board registered  Chinese Medicine practitioner and acupuncturist in Canberra, Australia. He is also the author of the self-help book, The Energy Book, to optimising body's self-healing mechanism and a teacher of Tai Chi and Qi Gong since 1997. He established and developed a flourish Chinese medicine practice within a multi-discipline mainstream of medical practice in the United Arab Emirates (UAE) for over a decade. From 2006 to 2009, he was on the Examination Board of Complementary and Alternative Medicine (CAM) Office and the Ministry of Health, UAE.
Products/Services:
Acupuncture, Chinese Massage, Cupping Therapy, Scraping, Moxibustion, Tai Chi Classes.
Location:
Address: Upstairs above Capital Chemist Green Square Centre 5, 62 Jardine St, Kingston ACT 2604
Phone: (02) 6260 7213
Website: www.chenzen.com.au
Review:
"Chen is an incredibly effective practitioner with a great personality to boot. His gentle, holistic approach and invaluable advice have helped me overcome a multitude of issues. I can't recommend him enough. Thank you Chen!"-Nivine Bazzi
Canberra Acupuncture & Movement Therapy
Canberra Acupuncture is a work one-on-one focused clinic centred on integrated health. Riccardo, a APRHRA registered practitioner, providing focused, comprehensive, personalized service. They are providing a natural way to help your body return to a balanced state of health. Let me help you fix yourself. His area expertise includes all types of pain, sports injuries, rehabilitation, overuse injuries, headaches, migraines, stroke rehabilitation, digestive upset, chronic fatigue, sleep disturbances, hay fever management, depression, stress and anxiety.
Products/Services:
Acupuncture, Canberra Movement Therapy, Bio-Chemical Analysis, Body Align Method.
Location:
Address: 1b/9 McKay St, Turner ACT 2612
Phone: (02) 432 785 135
Website: www.canberraacupuncture.com.au
Review:
"This was the only treatment that helped me. Thank you for the service! Will be back. "-Fuad Abdi