Home
Authors
Posts by Tony Taylor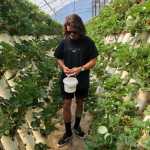 Customer service representative at 
SleepX Australia
, student and live music enthusiast.
Jason Sudeikis is bringing his comedic chops to Apple's forthcoming streaming platform. The comedian and actor is reviving Ted Lasso for a new comedy series...
Japan is currently facing controversy after two men were denied refuge from Typhoon Hagibis. Japan's main island was battered by the strong winds and heavy...