Home
Authors
Posts by Terry Stone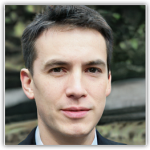 Hello everyone, I'm an English to French translator and vice versa, senior editor at
Buy Essay Club
company. I have great experience in translation and teaching foreign languages.
People talk about Kim Kardashian's selfie-taking prowess as if she deserves no credit for honing the skill. Sure, taking a selfie can be a...
Spike Lee is going back in time to the 1980s to spear-head Prince of Cats as his next labor of love. This project is a unique take...