Home
Authors
Posts by Terry Stone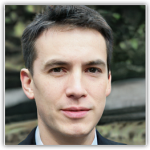 Hello everyone, I'm an English to French translator and vice versa, senior editor at
Buy Essay Club
company. I have great experience in translation and teaching foreign languages.
There are a few things you can list down that can be considered more stressful than life as a parent. And Sarah Jessica Parker...
As it turns out, Salma Hayek is a Game of Thrones superfan like many of us. The HBO series is one of the most popular...