Home
Authors
Posts by Sophia Thomas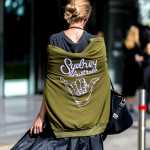 Sophia is a creative designer and a personal blogger who has written a couple of blogs on live webcasting solutions and various other topics that gain many clicks and views. She keeps herself updated with the latest technologies in the world of social media. Sharing her views about the latest trends in digital marketing and covering the
best online video streaming services
are some of the topics that hold her interest. She loves to read fiction and travel, to gain new experiences whenever she finds spare time.
Veronica Lodge and Reggie Mantle seem to be taking a break from each other. Riverdale stars Camila Mendes and Charles Melton have reportedly split according...
Like Selena, The Weeknd's supposed new single that Gomez inspired was supposed to be released but has been inadvertently dropped. Last week rumors have been...