Home
Authors
Posts by Shariq Toor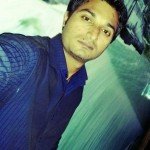 NoStop Blogging Services
, a boutique writing agency focusing on helping small business clients take their websites to the next level. From social media topics to articles on niche industry issues, NoStop's articles are written with style, attention to detail, and with the client's audience in mind.
Hailey Bieber, née Baldwin opened up about her struggles in the modeling industry. The 22-year-old model revealed that she struggled with insecurities especially when...
British songstress Adele has made her split from husband Simon Konecki official as she filed court papers for divorce. Adele's divorce petition was filed in...