Home
Authors
Posts by Shariq Toor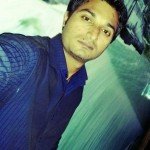 NoStop Blogging Services
, a boutique writing agency focusing on helping small business clients take their websites to the next level. From social media topics to articles on niche industry issues, NoStop's articles are written with style, attention to detail, and with the client's audience in mind.
People talk about Kim Kardashian's selfie-taking prowess as if she deserves no credit for honing the skill. Sure, taking a selfie can be a...
Spike Lee is going back in time to the 1980s to spear-head Prince of Cats as his next labor of love. This project is a unique take...