Home
Authors
Posts by Shariq Toor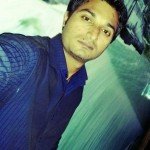 NoStop Blogging Services
, a boutique writing agency focusing on helping small business clients take their websites to the next level. From social media topics to articles on niche industry issues, NoStop's articles are written with style, attention to detail, and with the client's audience in mind.
For the Kardashian fans who are wondering where Kylie Jenner and Jordyn Woods' friendship stands at the moment, it looks like the former is...
Will Avengers: Endgame dethrone Avatar after its decade-long box office reign? With the Marvel film's re-release, Endgame is inching closer to the ultimate box office...