Home
Authors
Posts by Shariq Toor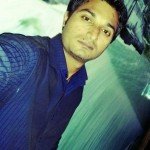 NoStop Blogging Services
, a boutique writing agency focusing on helping small business clients take their websites to the next level. From social media topics to articles on niche industry issues, NoStop's articles are written with style, attention to detail, and with the client's audience in mind.
Maarten Cox is a veteran backpacker who decided that he wanted to give back by sharing his advice with those who want to enjoy...
In a sit down with Zane Lowe of Apple Music, Justin Bieber opened up a more personal side of his life, sharing a sneak...