Home
Authors
Posts by Salim Ahmed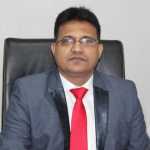 Salim Ahmed is the founder of Graphic Experts India, an offshore graphic house for
Photoshop Clipping Path services
. Besides, he is a Photographer and Blogger. He likes to share tips and tricks on Photography, photo editing, and graphic design! 
Sharon McCarthy is from International Talent Showcase, an annual event in Florida that helps aspiring actors, singers, dancers and models to make industry contacts...
ABC's Stumptown is the television adaptation of Greg Rucka's graphic novel of the same name. The series stars Colbie Smulders as veteran woman Dex...