Home
Authors
Posts by Ricky Brown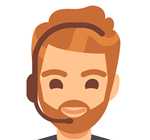 Ricky Brown is an energetic content strategist and marketer at
App Development Companies
, the platform that helps you to find best IT Partner for your app, web and software requirements across the globe.
Ryu Seng is a busy digital marketer who, from an early age, has always had a knack for making money online. Seeing the opportunities...
If you're looking to generate a stable income, you might not have considered becoming a chicken farmer. As it turns out, raising chickens is...