Home
Authors
Posts by Rev Santos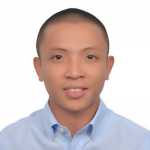 Rev-Up Your Resume
, an Australian resume writing firm,
Rev specialises in school leavers, career changers, return to work applicants, migrants, as well as those with significant career gaps and other complex career histories.
Scarlett Johansson has come under fire multiple times due to questionable casting choices in today's time as diversity in Hollywood has been a hot...
Robert Downey Jr. is set on leaving Tony Stark behind. Arguably the most bankable star in the Marvel Cinematic Universe, RDJ opens up on getting...