Home
Authors
Posts by Rev Santos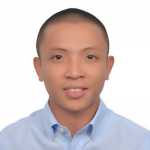 Rev-Up Your Resume
, an Australian resume writing firm,
Rev specialises in school leavers, career changers, return to work applicants, migrants, as well as those with significant career gaps and other complex career histories.
People talk about Kim Kardashian's selfie-taking prowess as if she deserves no credit for honing the skill. Sure, taking a selfie can be a...
Spike Lee is going back in time to the 1980s to spear-head Prince of Cats as his next labor of love. This project is a unique take...