Home
Authors
Posts by Dr. Mark Nieh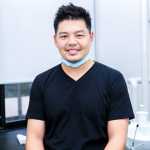 I am a dentist at
Parramatta Dentistry
and I am obsessed about dentistry and its never-ending evolution. I strongly believe in continuing education in any profession. My main interest in professional development in the past few years has been with restorative dentistry involving aesthetic restorations, dental materials research, and implant restorations.
ABC's Stumptown is the television adaptation of Greg Rucka's graphic novel of the same name. The series stars Colbie Smulders as veteran woman Dex...
While Matt Damon's upcoming racecar drama "Ford v. Ferrari" is keeping him busy as of the moment, he already has another flick lined up...