Home
Authors
Posts by Dr. Mark Nieh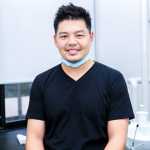 I am a dentist at
Parramatta Dentistry
and I am obsessed about dentistry and its never-ending evolution. I strongly believe in continuing education in any profession. My main interest in professional development in the past few years has been with restorative dentistry involving aesthetic restorations, dental materials research, and implant restorations.
British songstress Adele has made her split from husband Simon Konecki official as she filed court papers for divorce. Adele's divorce petition was filed in...
Sam Smith is taking a step towards a major change as they embrace their gender identity. The four-time Grammy-winner announced on Friday that they...