Home
Authors
Posts by Dr. Mark Nieh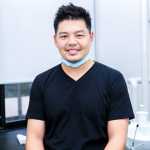 I am a dentist at
Parramatta Dentistry
and I am obsessed about dentistry and its never-ending evolution. I strongly believe in continuing education in any profession. My main interest in professional development in the past few years has been with restorative dentistry involving aesthetic restorations, dental materials research, and implant restorations.
Channing Tatum and Jenna Dewan seem to be amicable after the former married couple has reached a child custody agreement of their 6-year-old daughter...
Jamie Foxx's compelling performance in the 2019 drama Just Mercy earned him another award. This time, from the African-American Film Critics Association (AAFCA) Awards The...