Home
Authors
Posts by Natalie Thongrit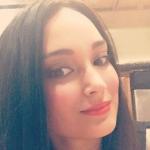 Natalie is a fitness and nutrition enthusiast and blogger who loves sharing information about holistic health. She is passionate about using *real* food and other natural remedies to help people optimize their energy, treat common ailments, and improve their quality of life.
ABC's Stumptown is the television adaptation of Greg Rucka's graphic novel of the same name. The series stars Colbie Smulders as veteran woman Dex...
While Matt Damon's upcoming racecar drama "Ford v. Ferrari" is keeping him busy as of the moment, he already has another flick lined up...