Home
Authors
Posts by Natalie Thongrit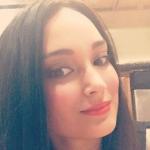 Natalie is a fitness and nutrition enthusiast and blogger who loves sharing information about holistic health. She is passionate about using *real* food and other natural remedies to help people optimize their energy, treat common ailments, and improve their quality of life.
If you're looking to generate a stable income, you might not have considered becoming a chicken farmer. As it turns out, raising chickens is...
In less than a month, fans will finally get to see Lana Condor and Noah Centineo heat up the screens in "To All the...