Home
Authors
Posts by Natalie Thongrit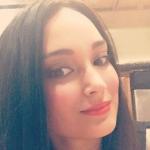 Natalie is a fitness and nutrition enthusiast and blogger who loves sharing information about holistic health. She is passionate about using *real* food and other natural remedies to help people optimize their energy, treat common ailments, and improve their quality of life.
Spike Lee is going back in time to the 1980s to spear-head Prince of Cats as his next labor of love. This project is a unique take...
The New York Times reported that a musical-themed Spongebob Squarepants spinoff about Squidward is coming to Netflix. Netflix and Nickelodeon made a humongous deal the...