Home
Authors
Posts by Michael Zhou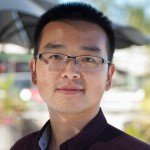 Senior VP of Business Intelligence Development, I have assisted the Fortune 1000 company with expertise in the web as a whole, including ground-zero marketing efforts that benefit both consumer and vendor. I'm a thinker, communicator, marketer, competitor, people person, and all-around busy bee. I'm a relentless networker with several years of real world experience and two college degrees under my belt.
Lili Reinhart gushes about working with Jennifer Lopez and Cardi B in the forthcoming Hustlers movie. The Riverdale star plays Annabelle in the film...
The office of San Diego Mayor Kevin Faulconer says that Orlando Bloom's claims that the Republican politician left a Comic-Con exhibit upon learning he...