Home
Authors
Posts by Michael Zhou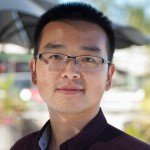 Senior VP of Business Intelligence Development, I have assisted the Fortune 1000 company with expertise in the web as a whole, including ground-zero marketing efforts that benefit both consumer and vendor. I'm a thinker, communicator, marketer, competitor, people person, and all-around busy bee. I'm a relentless networker with several years of real world experience and two college degrees under my belt.
There are a few things you can list down that can be considered more stressful than life as a parent. And Sarah Jessica Parker...
As it turns out, Salma Hayek is a Game of Thrones superfan like many of us. The HBO series is one of the most popular...