Home
Authors
Posts by Michael Zhou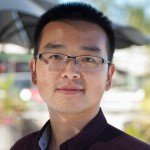 Senior VP of Business Intelligence Development, I have assisted the Fortune 1000 company with expertise in the web as a whole, including ground-zero marketing efforts that benefit both consumer and vendor. I'm a thinker, communicator, marketer, competitor, people person, and all-around busy bee. I'm a relentless networker with several years of real world experience and two college degrees under my belt.
People talk about Kim Kardashian's selfie-taking prowess as if she deserves no credit for honing the skill. Sure, taking a selfie can be a...
Spike Lee is going back in time to the 1980s to spear-head Prince of Cats as his next labor of love. This project is a unique take...