Home
Authors
Posts by Jake Moore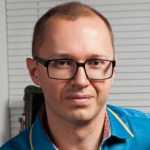 Jake Moore is a product managet at
TheWordPoint
translation service. He writes motivational articles on leadership and self-growing. Jake learns Spanish, Chinese and Turkish to develop her brain.
Being questioned by the police is understandably a highly stressful and anxiety inducing experience for most people, especially if it's their first time facing...
Dwayne "The Rock" Johnson is officially off the market. To the ladies who still hoped they had a chance, sorry to break the news but...