Home
Authors
Posts by Jacquelinef Romero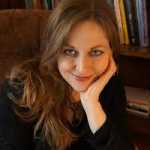 Jacqueline Romero has completed a literature degree back in 2006 and is now working as a writer in a wide range of areas such as education, fashion, health, lifestyle, media, and technology. Also, she works as an online creative content writer for
essay writing service
, where she creates content according to student's academic requirements.
One artist definitely got his fill after eating an art installation purchased last week for a hefty price tag of $120,000. The art piece...
Fortunately for those who didn't get too excited about Beyoncé's rumored Las Vegas Residency, the news has been disproved by the artist herself. Beyoncé vehemently...