Home
Authors
Posts by Jacquelinef Romero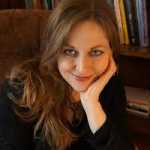 Jacqueline Romero has completed a literature degree back in 2006 and is now working as a writer in a wide range of areas such as education, fashion, health, lifestyle, media, and technology. Also, she works as an online creative content writer for
essay writing service
, where she creates content according to student's academic requirements.
After a fan noticed that Kaitlynn Carter is looking "too thin" in her recently posted bikini selfies, the reality star was seemingly ticked off....
In the last few days, Coldplay has teased new music with a campaign that sent fans into a frenzy. Now the alternative rock band...