Home
Authors
Posts by Huiting Yung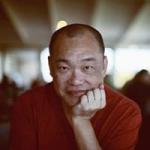 Huiting Yung is a venturesome traveler who believes in altruism. Motto: Spread knowledge, spread the power!
At 12 years old, Kirsten Dunst was already acting alongside two of the biggest stars in Hollywood. Namely, Brad Pitt and Tom Cruise. Dunst, Pitt,...
The "Hollywood Ripper" Michael Gargiulo has been convicted guilty of murdering two women including Ashton Kutcher's one-time date, Ashley Ellerin. The verdict was read on...