Home
Authors
Posts by Huiting Yung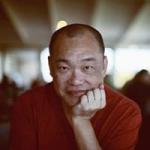 Huiting Yung is a venturesome traveler who believes in altruism. Motto: Spread knowledge, spread the power!
Last week, we reported about the scandal that broke out when Justin Timberlake was seen being overly cozy with Palmer co-star Alisha Wainwright. There is a classic...
Khloe Kardashian has been blindsided by the statements made by Caitlyn Jenner about them not talking for half a decade after her transition. Caitlyn stated...