Home
Authors
Posts by Huiting Yung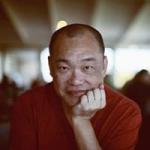 Huiting Yung is a venturesome traveler who believes in altruism. Motto: Spread knowledge, spread the power!
Look who's back from the dead! Tricia Helfer, together with the cast of Lucifer Season 5, will be serving fans with its final season....
Jessica Biel just can't help but gush about her pop star husband Justin Timberlake. Biel reminisced on the early years of her relationship with the...