Home
Authors
Posts by Hania Syed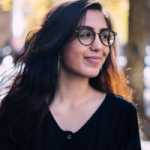 Hania is a Melbourne-based writer currently blogging at www.mydeal.com.au. When she's not blogging, you can find her with her nose buried in a book or exploring Melbourne's foodie scene.
There are a few things you can list down that can be considered more stressful than life as a parent. And Sarah Jessica Parker...
As it turns out, Salma Hayek is a Game of Thrones superfan like many of us. The HBO series is one of the most popular...