Home
Authors
Posts by Hania Syed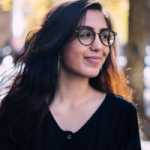 Hania is a Melbourne-based writer currently blogging at www.mydeal.com.au. When she's not blogging, you can find her with her nose buried in a book or exploring Melbourne's foodie scene.
Ryu Seng is a busy digital marketer who, from an early age, has always had a knack for making money online. Seeing the opportunities...
If you're looking to generate a stable income, you might not have considered becoming a chicken farmer. As it turns out, raising chickens is...